Macro information
China responds to WTO ruling on 11 cases of countervailing measures in violation of rules in the United States
Foreign Ministry: China's steady Economic growth is good for the United States and the World economy
"terrorist data" surpasses expectations for a 0.4% increase in retail sales in the United States in June
Ms Lagarde's resignation IMF will start the selection process for the next president
Li Keqiang: stimulate vitality, tap potential and increase power to maintain steady and healthy economic and social development
Metal news
SMM Analysis: copper Tube Enterprises face challenges in the period of low growth in Air conditioning Industry
Global use of refined zinc fell 0.6 per cent in the first five months of [SMM analysis] China's imports rose 22.3 per cent year-on-year
[SMM analysis] nickel prices rose five in a row! The reasons behind the full disclosure of the six major aspects
[SMM survey] the impact of power-limiting nickel-iron plants in Wulanchabu area is small.
What is the status of steel production capacity following the shutdown of steel mills in recent years? How much more do you have to close?!
[SMM thread] Tangshan limited production increase, step into the footsteps of Wu'an, and then increase the price for the steel market.
[SMM Analysis] Electrolytic Manganese prices fall slightly demand needs to be boosted
In the first half of the year, the output of copper and zinc in Kazakhstan increased, while the output of iron and steel decreased.
[ILZSG report] Global lead market turns into oversupply in May
Related news
Trump and Pompeo talk about Iran crude "falling off the cliff"
The road map for the restructuring of central enterprises shows activity in electric power and other fields.
Companies accounted for about 50% of the pre-increase in real estate performance in the first half of the year.
How big is the photovoltaic market in 2019?
5G: leading to subversive changes in the traditional industrial system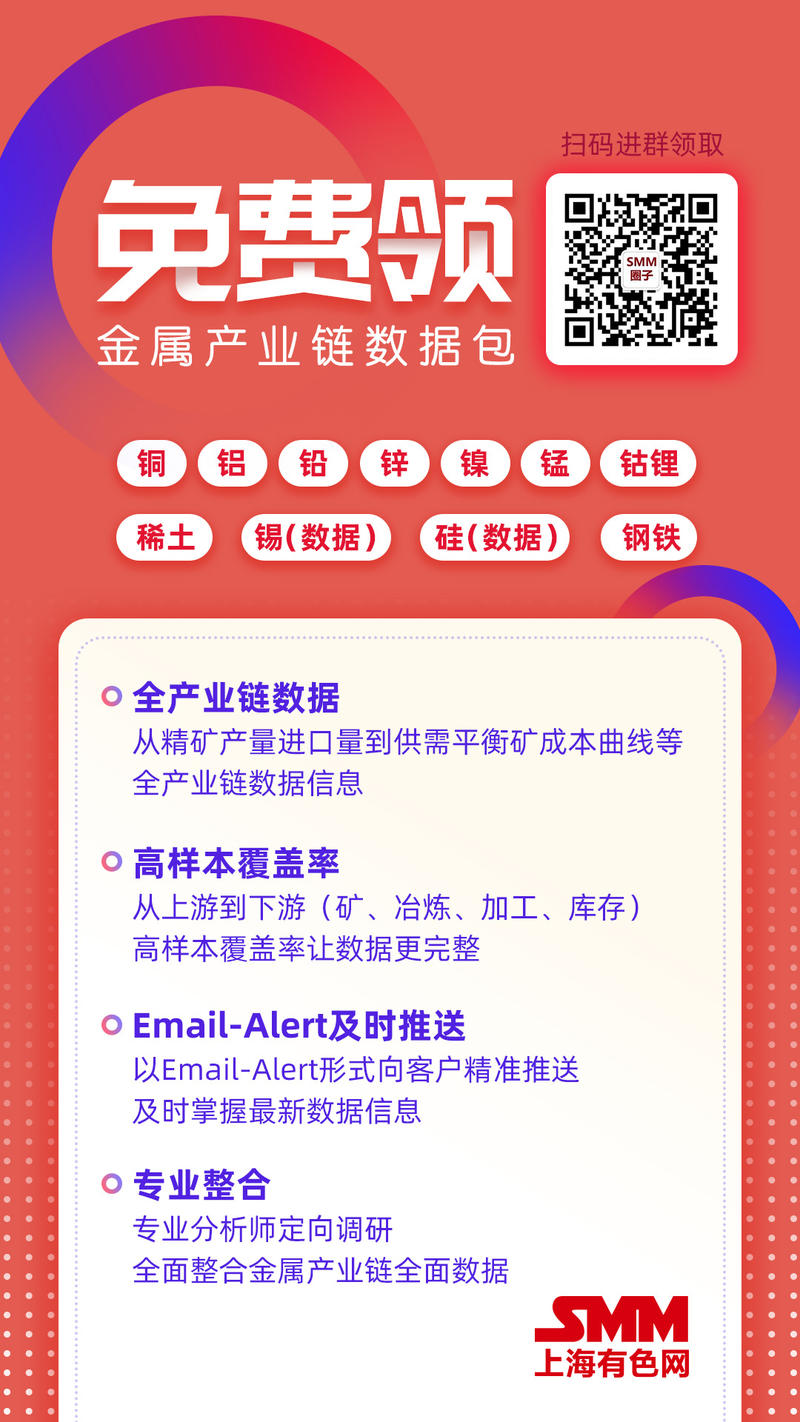 [welfare] free to receive the "SMM exclusive industry chain package", the hand action is slow ~! Scan into the group!