SMM5, March 17: according to the Local SYR website, due to the impact of tariffs imposed by the United States on Canadian aluminum, the export volume of the Osvigo port (Port of OSWEGO) in the United States also fell seriously in the peak season.
The port's executive director said aluminium exports at the port of Oswego had fallen by 50 per cent. And because the aluminum trade is the main business of the port, profits have also fallen sharply.
In May, there were no scheduled aluminum ships in the port. And it now seems that the situation did not improve in June.
The port is seeking approval for the establishment of a free trade zone in an effort to reduce tariffs on goods such as aluminium.
In view of the impact of tariffs, Canada has also given strong support to the domestic aluminum industry.
Funding from the plan will range from $150000 to $1 million and is expected to support steel and aluminium producers in about 150000 small and medium-sized enterprises.
(note: if copyright issues are involved, please contact SMM and we will deal with "View the original text" in a timely manner)
"[investment must see] Trade friction news flying all over the metal how to win in chaos?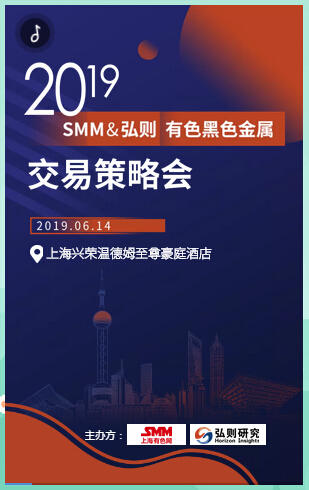 "Click to enter the registration page