January 15, SMM1: on January 15, Zangge Holdings Co., Ltd. (Tibetan lithium industry) issued a notice saying that it had recently received a notice from Golmud Zangge Lithium Industry Co., Ltd. (hereinafter referred to as "Zang Li Industry"). It has been learned that the "first phase of the project with an annual production capacity of 20,000 tons of lithium carbonate" (with an annual output of 10,000 tons of lithium carbonate) has been successfully completed and put into production recently, and the first batch of products have been inspected by authoritative departments to meet battery-grade standards.
In the face of unfavorable factors such as low lithium content in brine resources of Chaerhan Salt Lake, high ratio of magnesium to lithium, complex composition of boron, potassium, magnesium, sodium and many other elements in brine, the Tibetan lithium industry has stepped up its efforts to solve key problems in science and technology. The cooperation with various units has set a precedent for extracting lithium from very low concentration brine, which has opened a new way for the extraction of lithium from salt lake with low concentration lithium content in Chaidamu basin.
The commissioning of the project marks the company's formal entry into the lithium raw material production industry, which is of positive significance to the development of the company, and is conducive to further improving the business layout of the company and improving the core competitiveness of the company. Enhance the stability of the company's profitability and profit growth. Some industry insiders said that the Chaerhan Salt Lake brine resource where Zangge Holdings is located has low lithium content, high ratio of magnesium to lithium, and many other elements associated with boron, potassium, sodium, and other elements in the brine. The company's lithium carbonate project was put into production. It sets a precedent for extracting lithium from low concentration brine.
According to SMM statistics, China's salt lake lithium salt production in 2018 totaled 388LCE million tons, an increase of 39.57 per cent over the same period last year. In 2019, the production capacity of salt lake lithium extraction in Qinghai will continue to grow, with an additional production capacity of 40,000 tons, all of which will be put into production this year. With the continuous breakthrough of salt lake lithium extraction technology and the amount of project in Qinghai area, it is a general trend for salt lake to extract lithium from salt lake and ore to extract lithium equally in the medium and long term.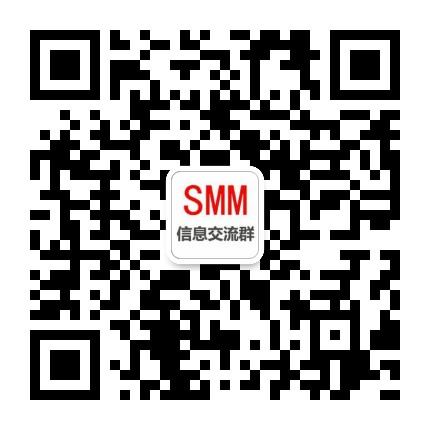 Scan QR code, apply to join SMM metal exchange group, please indicate company + name + main business