SMM1, March 9: Chile is the world's largest copper producer, with copper production expected to exceed 6 million tons for the first time in 2019 and will continue to grow by about 30 per cent over the next 10 years, according to the Chilean National Copper Council (Cochilco).
Copper production is likely to reach a record 7.25 million tons by early 2025, mainly due to the expansion of new items, the agency said. The expansion of the new copper project will also offset the gradual decline in ore grades. The agency warned that production would only grow if the latest round of mining investment became a reality.
Codelco, Chile's state-owned miner and the world's largest copper producer, recently launched a $39 billion 10-year investment plan to increase productivity in its mines.
This week, the finance committee of the Chilean Senate unanimously passed a resolution and overturned a law requiring the Codelco to transfer 10 per cent of its export sales to the military.
Tek is currently expanding by $4.8 billion at the Quebrada Blanca copper mine in the north of the country.
Anglo American Resources Group (Anglo American, LON:AAL, another large miner with operations in Chile, recently raised its copper production guidance this year to 660000 tons from its local operations, up from a previous forecast of 630000 to 660000 tons.
Cochilco estimates are based on registered mining projects and take into account delays and production issues. However, the agency said the report did not include the possibility of strikes or stoppages at these locations.
(note: if copyright issues are involved, please contact SMM and we will deal with "View the original text" in a timely manner)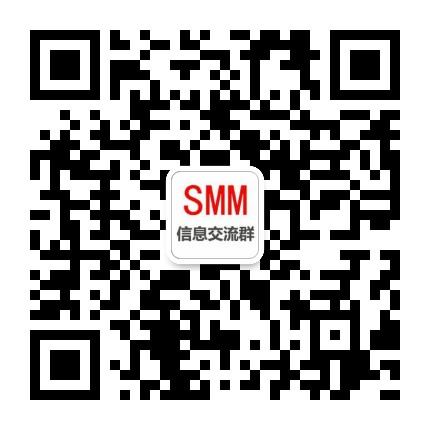 Scan QR code, apply to join SMM metal exchange group, please indicate company + name + main business