SMM News: according to foreign news on December 31, Chilean Statistics Bureau INE data released on Monday showed that Chile produced 540720 tons of copper in November, an increase of 7 percent over the same period last year, the highest level since December 2005. Production rose 9% in November from a month earlier, driven by rising ore taste and efficient processing at some of Chile's largest copper mines.
Chile has been particularly concerned about the sustainable development of copper.
Copper production in 2018 was boosted by an increase in production at Escondida, the world's largest copper mine operated by BHP Billiton, which produced 1.047 million tons of copper in the January-October period, up 47 per cent from a year earlier.
Production has been boosted by the operation of a third concentrator and a new desalination plant, which was disrupted for several weeks by a prolonged strike at the mine in early 2017.
Anglo American's Sur complex also increased production, with copper production up 18 per cent to 346500 tonnes, helped by the restart of the El Soldado mine and helped offset the decline in Codelco production at Chile's state-run copper company.
Last month, the Chilean copper commission estimated that Chilean copper production would reach 5.762 million tons in 2018, an increase of 4.7 per cent over 2017.
At the end of December, Collahuasi, a Chilean mining company owned by Anglo American Plc and Glencore Plc, applied for an environmental license to extend its operating life with an investment of about $3.2 billion. The statement said that the Collahuasi project is one of the largest copper mines in the world, and Francisco Carvajal, vice president of operations at Collahuasi Copper Mine in Chile, said in Peru in September that Collahuasi copper ore produced 545000 tons of copper this year, an increase of 4 per cent over 2017. Chile's future copper growth prospects are also optimistic.
In early December, Tek Resources announced that it had sold 30 per cent of its indirect stake in Compania Minera Teck Quebrada Blanca S.A. To shareholders of Sumitomo Group and Sumitomo Metal Mining Co., Ltd. Don Lindsay, president and chief executive of Teck, said at the time: "QB2 is one of the most important undeveloped copper assets in the world, and this transaction further confirms the value of the project. This partnership significantly reduces Tek's investment risk in the project, enhances the company's project economy, and retains the company's ability to continue to return capital to shareholders and reduce current outstanding bonds. " "QB2 will be a long-lived, low-cost business with significant expansion potential, including the option of doubling or more production to become the world's top five copper producers," Lindsay added.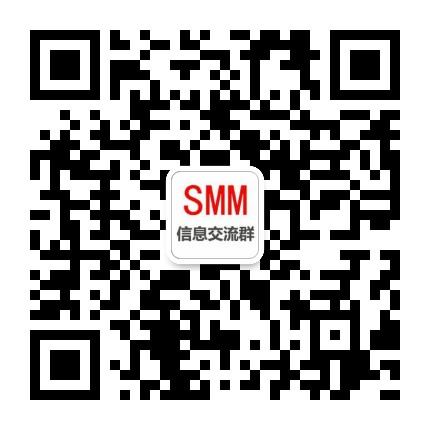 Scan QR code, apply to join SMM metal exchange group, please indicate company + name + main business