SHANGHAI, Nov 25 (SMM) – Global supply surplus of cobalt raw materials will ease in the near term as smelters in China resume procurement from overseas after domestic stockpiles shrinking over the past three quarters.
"Inventories of cobalt raw materials in China stopped increasing and entered a destocking phase in 2019 after smelters turned down offers under long-term contracts from foreign suppliers," said Qin Jingjing, SMM's senior cobalt/lithium analyst at the scrap battery recycling sub-session of the 2020 (SMM) Metal Price Forecast Conference, held in conjunction with the China Nonferrous Metals Industry Annual Meeting 2019 in Shanghai last Saturday.
Qin estimated an increase of 4% in global demand for cobalt in 2019, at 137,200 mt, while cobalt supply will likely flat on the year at 163,500 mt.
She added that driving factors including downstream stockpiling before the Chinese New Year holiday, installation rush before the release of 2020 subsidies for new energy vehicles and bourgeoning demand from 5G sector to keep cobalt prices between 270,000-300,000 yuan/mt in the upcoming 12 months.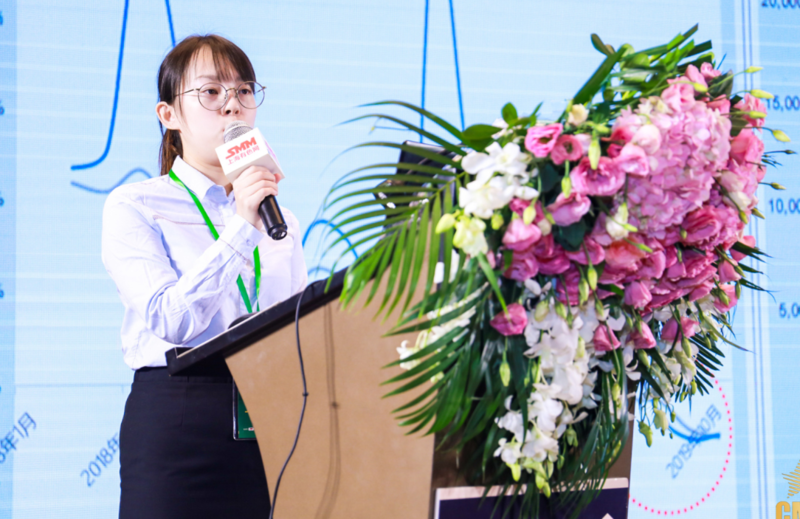 Demand for the key material in batteries will continue to be supported in the years ahead as the market share of NEVs expands amid the ongoing trend of auto electrification.
SMM forecasted NEV sales in China will account for 40% of the total car sales in 2030, up from an estimated 20% share in 2025.
While a negative growth is expected in China's NEV production in 2019, the output will recover 30% year on year to 1.63 million units in 2020, before China withdraws NEV subsidies entirely at the end of 2020, SMM assessed.
Domestic capacity of installed power batteries on NEVs is estimated to rise 2% year on year to 60GWh in 2019, with the reading accelerating increase in 2020, up 27% on the year to 76GWh, SMM data suggested.
"In the lithium market, overseas miners gradually felt the pressure from global rising stockpiles of concentrate in 2019; stocks of lithium smelting products also piled up in China in the second half of the year", Qin said.
She explained that a rally in lithium prices in 2017 triggered additions of mining capacity in Australia and lifted supply of lithium ore.
The analyst also saw potential further downside room in domestic lithium salt prices in the fourth quarter on expectations of greater inflow of overseas lithium carbonate produced from salt lake brine, which enjoys cost advantage.
"Prices of lithium salts are likely to hover between 48,000-60,000 yuan/mt in 2020", Qin added.
SMM data indicated that global inventories of lithium ore amounted to 136,000 mt of lithium carbonate equivalent (LCE) by mid-2019; lithium salts smelting capacity in China stood at 550,000 mt LCE in 2019, with lithium carbonate accounting for 372,000 mt and lithium hydroxide 177,000 mt.
The scrap battery recycling sub-session of 2020 Metal Price Forecast Conference, organised by SMM, was held on November 23, where market insiders and experts shared their insights on price outlook, industrial policy and cutting-edge technology in the renewable resources and battery material markets.