Recently, Zhejiang Hezhong New Energy vehicle Co., Ltd. (hereinafter referred to as Hezhong Automobile) and Taiwan Qingjia Industrial Co., Ltd. (hereinafter referred to as Taiwan Qingjia Industry Co., Ltd.) signed a strategic cooperation agreement in Shanghai. According to the development of markets on both sides of the Taiwan Strait, the two sides reached an agreement on the production and sale of Hezhong Automotive products in Taiwan. It is reported that the products in the framework of the cooperation between the two sides, including, but not limited to, Nazha cars, in the future, including the United U products will also become the direction of cooperation.
[Geely will launch a new electric car in Europe] recently, there have been media reports that China's Geely will launch a new high-end electric car in Europe in 2020 or 2021. The car will challenge Porsche's four-door Taycan electric car launched this year. Sources say Geely's new electric car could shake up the European market. Klaus (FrankKlas), director of international communications at Geely, said Geely's brands have been developing new products to meet the needs of the market. But he did not respond to speculation about future products, saying he would release information in due course.
[Jintai Lithium Industry has an annual output of 3000 tons of lithium carbonate production line "into the market] in June last year, Lanxiao Technology (300487) signed a 3000 ton / year lithium carbonate production line construction, operation and technical service contract with Qinghai Jintai Lithium Industry. The reporter learned that after a year, the project was put into production on July 16 and was officially announced for production. Jintai lithium industry, located in the Barunmahai mining area of Qinghai province, has planned to build a 10, 000 tons / year lithium carbonate production line; the 3000 tons / year production line is part of the above planned production line. At the launch ceremony, Kou Xiaokang, general manager of Lanxiao Technology, said that under the good resources, leading technology, and pragmatic strategic cooperation model, the Jintai project will become an industry benchmark.
[Costal and Ningde Times set up a joint venture to distribute the core business of the energy storage industry] on the evening of July 16, Costa announced that in order to further promote the development and layout of the core business of the company's energy storage industry chain, the company and Ningde Times (300750) jointly established Ningde Times Cosda Technology Co., Ltd., in order to develop, produce and sell energy storage system PCS, special energy storage PACK, charging pile and "light storage and filling" integrated related products.
[great Wall BMW's first joint venture electric model] recently, some media revealed that BMW has begun to prepare the second Mini electric model. It is reported that BMW management committee through internal communication, has approved its concept car Mini Rocketman the next step of the electric mass production process. According to foreign media revelations, the electrified Mini Rocketman may share a production platform with Great Wall Euler R1. A senior BMW official did not deny this. He revealed that the new car will be produced by BMW and Great Wall Joint Venture Beams Motor Co., Ltd., but has not yet been finalized.
[Musk: Tesla fully autopilot option raises the price by another US $1000 in August] according to reports, Musk said on July 17 that starting from August 16, the price of Tesla fully autopilot matching function will rise by US $1000 to US $7000. It is reported that in May this year, Tesla has already raised the price of fully self-driving options, from US $5000 to US $6000. At present, users choose a full autopilot upgrade package when they buy Tesla, which costs $6000, and if they get a new car, they will have to pay a price of $8000. It was not clear whether Musk was referring to raising the prices of the two services, and Tesla did not immediately respond to a request for comment.
[Jaguar Land Rover secured £500m in loan guarantees to make electric vehicles] Jaguar Land Rover received £500m ($626 million) in loan guarantees from the British government, Bloomberg reported. Just a week ago, Jaguar announced plans to produce a range of electric vehicles at the (Castle Bromwich) plant in Bromwich Castle, UK, and confirmed that the first all-electric model to go offline would be the XJ. Jaguar Land Rover has pledged to provide electric options for all new models from 2020. The first electric car to go offline will be the ninth generation of the Jaguar XJ flagship sedan.
[costs fall 40%, and mass production of Kyocera's new lithium batteries begins in 2020. Kyocera (Kyocera Corp) will start mass production of a new lithium-ion battery in the near future, which in principle will not cause any accidents, and mass production is expected to begin in 2020. Kyocera said the new lithium battery could reduce material costs by about 40 per cent and shorten the manufacturing process to 1/3 compared with existing lithium batteries. Compared with the all-solid-state battery, its technical problems are less, and it has achieved high safety and high density, which is attracting more and more attention.
[Tesla Shanghai factory will be able to get off the line at the end of the year, and domestic Tesla has no expectation of price reduction.] on July 17, Tesla held a high-level meeting in Shanghai to communicate with the media on the development and operation of 488 in China. Thepaper.cn learned from the meeting that at present, the construction progress of the Tesla Shanghai factory has exceeded conventional expectations, and will have the ability to get off the line by the end of this year. Tao Lin, global vice president of Tesla, said that the Model 3 model produced by the Shanghai plant in the first phase will use the global supply chain, but the supply chain is constantly optimized and will look for suitable partners around the world to improve the efficiency of the Shanghai plant.
SMM Cobalt Lithium New Energy Research team
Hu Yan 021 51666809
Hong Lu 021 51666814
Ning Ziwei 021 51666780
Qin Jingjing 021 51666828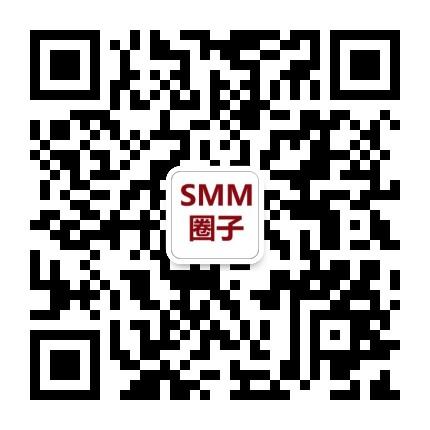 Scan QR code and apply to join SMM metal exchange group, please indicate company + name + main business