SMM7 month 2 news: Prev opened slightly lower in early trading, and then maintained a low concussion situation, Shanghai and Shenzhen stocks fell more and rose less, the desire to attack funds is not strong, market funds are still biased conservative, marine equipment concept stocks opened higher in early trading, followed by new energy vehicles, agriculture, tobacco plates have strengthened, leading early trading. Garbage classification, intellectual property rights and other sectors did not perform well, leading the decline. As of press time, the Prev index fell 0.6% to close at 3043.01 points, the Shenzhen Composite Index rose 0.18% to close at 9547.57 points, and the gem index rose 0.44% to close at 1575.08 points.
Review of abnormal movement
The merger of the North and the South ship was confirmed that the bidding performance of its listed companies was strong. China Emergency, long Ocean, China heavy Industry, Chinese ship, China ship Defense, China ship Technology limit, China Power rose 9.62%, China Coastal Defense rose 9.15%.
Garbage classification concept stocks weakened in early trading, Longma sanitation, green power both fell by the limit, China Environment, Shanghai Environment, Senyuan Technology all fell more than 5%.
Garbage classification concept stocks fell across the board in early trading, Longma Sanitation (603686) fell by the limit, Green Power (601330) fell more than 7%, Zhongran Capital, Shanghai Environment, Senyuan Technology all fell more than 5%.
OLED concept stocks in early trading strong, Huaying technology, strong new materials, Longhua technology, Liande equipment, Xiangshan shares and other multi-share board.
Car plate intraday movement pulled up, Dongfeng straight line rose nearly 4%, Changan car, BAIC Blue Valley, Jiangling cars have gone up one after another.
Cement plate intraday dynamic pull up, Huaxin cement straight line rose more than 3%, Tianshan shares, evergreen, conch cement and other stocks have followed.
New energy vehicle concept stocks are strong, Ketai Power supply, Baolong Technology, Nebulae shares straight up seal plate, Dongfeng Motor, Yaxing bus, BAIC Blue Valley and so on have risen significantly.
Rare earth permanent magnet plate strengthened during the day, Sinosteel Tianyuan straight line rose nearly 8%, Ningbo Yunsheng, Taihua shares, Jinli permanent magnet and other stocks have followed suit
Agricultural farming plate rushes high again, Tianbang shares rose in a straight line, Aonong biology, Zhengbang science and technology, new Wufeng, Swertia Island and other stocks have risen one after another.
Dairy plate intraday strength, the new dairy industry straight up more than 4%, new hope, Wei shares, Cody dairy, Wen's shares and other stocks have followed. 、
Pork stocks rose across the board, Aonong biology rose by the limit, new Wufeng, Zhenghong science and technology, Chinatown, new Jinnong and other stocks rose one after another.
Futures concept stocks moved higher, China medium-term straight up, now up more than 4%, Hongye shares rose 3%, Meerya rose.
Message surface
[8 listed companies collectively announce the start of strategic restructuring on a north-south ship]
On the evening of 1 July, eight listed companies, including China heavy Industry, China Coastal Defense, long Ocean, China Power, China Emergency, China ship Defense, China ship Science and Technology, and China Shipping, all issued announcements. The company received notice from the actual controller on 1 July that China Shipbuilding heavy Industry was planning a strategic reorganization with China Shipbuilding Industry Group Co., Ltd., and the relevant plan had not yet been determined. The plan also needs to be approved by the relevant competent authorities.
[Ministry of Commerce: China's business operation has been stable and steady since the beginning of this year]
July 2-on the 2nd, the Ministry of Commerce held a special press conference on "one promoting two stable". The director of the Comprehensive Department of the Ministry of Commerce, Chu Shijia, gave a briefing on the business operation of our country since the beginning of this year. In the first five months, the main indicators of business operation remained in a reasonable range, showing a good development trend of overall stability and steady progress. Next, in accordance with the requirements of "six stability," the commercial departments will make every effort to stabilize foreign trade, stabilize foreign investment, promote consumption, promote the formation of a strong domestic market, promote all-round opening up to the outside world, promote the building of a strong economic and trade power, and speed up the high-quality development of commerce. .
[Xi Jinping: accelerate the scientific and technological innovation of new energy vehicles and the development of related industries] Today, the 2019 World Conference on New Energy vehicles was held in Boao, Hainan. Chinese President Xi Jinping sent a congratulatory letter expressing warm congratulations on the convening of the Congress. (CCTV News)
Institutional point of view
The financing fund said that the next A-share market is worth looking forward to, short-term or more focused on growth stocks. First of all, the rebound of the market is based on the small and medium-sized market capitalization companies with large decline and flexibility in the previous period, which is the basic law of rebound. Second, the lifting of US export restrictions on Huawei could greatly stimulate the rebound of individual stocks in Huawei's industrial chain, such as electronics. Thirdly, Science and Technology Innovation Board is getting closer and closer, which also brings a certain demonstration effect for the growth stocks.
From the perspective of allocation strategy, Lianxun Securities Strategy study shows that after the decline of external risk, the layout from July to August can be appropriate and positive. Three main lines are recommended: the first main line is the plate that benefits from the mitigation of external events, such as the relevant plates of the communications and mobile phone industry chain; the second main line is the relevant plates of Science and Technology Innovation Board, such as the benefited securities firms and Science and Technology Innovation Board shadow targets; the third main line is, the core assets preferred by foreign investors, the return of foreign capital to large-scale inflows, and its preferred big consumption and big financial leaders are expected to continue to be favored.
Looking to the future, Haitong Securities said that from the technical indicators, the blue-chip sector shows signs of accelerating, the short-term may gradually weaken the attractiveness of funds, while low-level technology stocks have received more money to continue to pursue, the flexibility of growth stocks may be greater. Overall, the current upward trend in the index stage has been formed, the index is not the biggest point of view now, whether to grasp the effect of making money in the market is the key.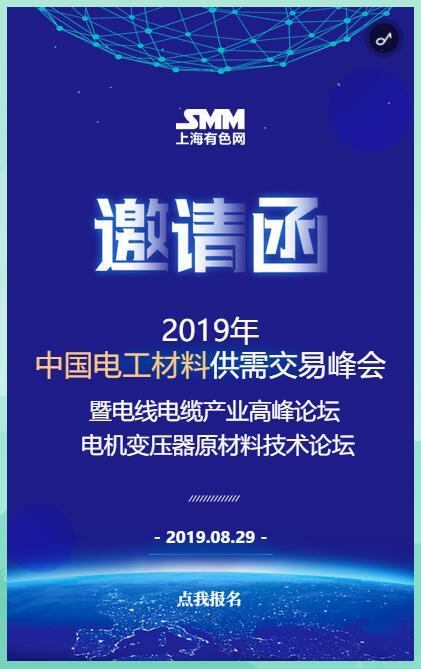 Click to sign up for this summit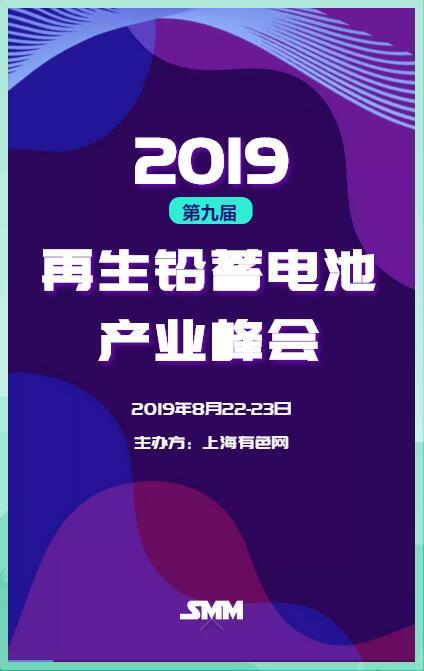 "Click to sign up for this summit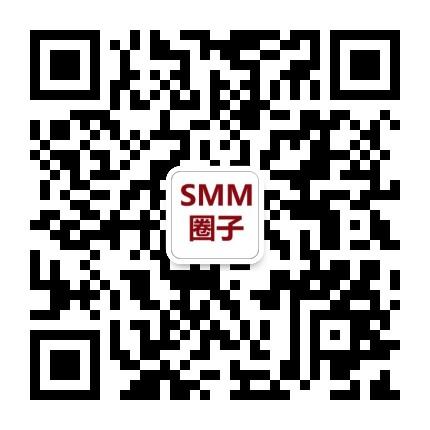 Scan QR code and apply to join SMM metal exchange group, please indicate company + name + main business