SMM6, 25 June: June 25, German bond yields hit an all-time low, leading the core countries of the euro zone to win the quasi-core countries. The yield on German 10-year bonds fell 2 basis points to minus 0.330 per cent. It hit a previous record low of-0.328% on June 18th.
On June 14th the yield on German bunds fell to minus 0.001 per cent for the first time since the Weimar republic. Half a month ago, data showed that negative interest rate Treasuries stood at more than $10 trillion worldwide.
There is a phenomenon of negative interest rates, that is to say, it is necessary to reverse the money to buy treasury bonds. But on the other hand, compared with other assets, government bonds are affixed with money, but they are the least, with yields on currencies, stocks, commodities or even lower. But it is easy to think that there will always be people in the market, and once that happens, Treasuries may no longer be safe.
The market is flooded with negative-yield Treasuries, forcing investors to turn to other targets, especially Treasuries, which are still relatively high, which will also further depress yields in other countries. On June 17, the yield on the 10-year Treasury note fell to its lowest level since August 2012, the yield on the 30-year note fell to its lowest level since February 2015, the yield on the two-year note also fell to its lowest level since February 12, and the yield on the five-year note fell to its lowest level since February 11.
Eurozone central banks have recently raised the threshold for government bond regulations. Under the European Basle Accord III, European banks must hold a certain proportion of government bonds on their balance sheets, which means that banks will be forced to buy these assets, so no matter how low yields fall, there is still basic buying in the bond market. Germany faces a similar situation. The global economy is slowing and in a deflationary crisis, and when investors expect the recession to continue, big-country Treasuries, as safe havens, will be the first choice for capital flows.
There are two main risks associated with negative Treasury yields. First, Treasury yields turn negative, particularly for insurers and pension funds that have to be paid to make up for the shortfall; second, if Treasury yields unexpectedly rise by 1 percentage point, the Treasury market alone could trigger a loss of $1 trillion.
James Nixon (James Nixon), chief European economist at the Oxford Institute for Economic Research, pointed out in a report released on June 10 that bond yields were at risk of a major correction and had begun to detonate since the European Union, MarketWatch reported.
Gross (Bill Gross), the bond king, also warned that central bank policy, which led to a large number of negative bond yields, would eventually set itself on fire. "Global bond yields are at their lowest level in 500 years, a supernova that will explode one day."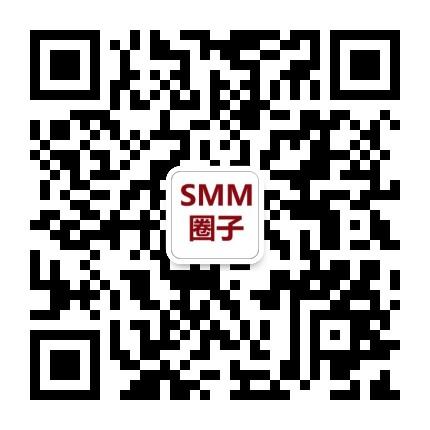 Scan QR code and apply to join SMM metal exchange group, please indicate company + name + main business