Metal news
The ninth batch of restricted import scrap copper and aluminum steel enterprises published a total of 309700 tons
[SMM interpretation] the first batch of restricted import scrap copper involved a total of 240400 tons
Jiangtong International Trade sues Shanghai Yingyue and others for refund of payment and liquidated damages of about 1.374 billion yuan
[SMM analysis] can the rising trend of copper in Shanghai continue?
[SMM data] Copper inventory tends to come to an end and the rhythm of cumulative storage is about to be turned on.
Chuquicamata Copper Mine Union calls on Workers to reject New contract Plan
Zambian court denies Vedanta participation in liquidation proceedings against its subsidiaries
The target of Aeris Resources's second upward adjustment of copper production this year is 8.3 per cent higher than that of the previous one.
[SMM Analysis] against a background of more than a hundred drops in the base price of aluminum, the processing fees for aluminum bars in Guangdong and tin are still falling?
[SMM Analysis] can ADC12 be imported if there is a price difference?
[SMM Analysis] the first batch of applications for imported waste aluminum in July was only 5.43 tons.
[SMM survey] the weekly operating rate of renewable lead refineries is 47.1 per cent.
[SMM analysis] how about the plan to lower the lead price in Shanghai when lead falls below 16000 of the starting rate of storage enterprises?
[SMM investigation] the weekly operation rate of primary lead refineries has increased slightly compared with that of the three places.
[SMM Research] lead Battery Market consumption is dismal
Short position skyrocketed Shanghai Zinc Index fell below bottom support since August 2018 to cut production again
[SMM data] increase in warehouse arrival but limited increase in zinc inventory in three places
[SMM analysis] under price pressure, ore smelting profits may be redistributed and zinc processing fees may be redistributed.
[SMM data] SMM zinc bonded area inventory continued to decline 6850 tons for four consecutive weeks recorded a decline
[SMM Survey] from the Real Estate data of Home Appliances and Automobile, talk about the transaction situation of stainless Steel consumption
[SMM Analysis] scrap prices are up by 100 to 150 yuan per ton of stainless steel 304 scrap.
[SMM investigation] acceptance of Manganese Alloy to Upstream Manganese Ore Price intention
[SMM Analysis] supply increases, Silicon prices fall weakly
[weekly Review of Silicon and Manganese Market]: steel prices point directly to the high level before the move (6.17 to 6.21)
[SMM Cobalt Lithium spot Weekly] demand for power batteries cobalt lithium market continues to be weak (0617-0621)
Risk gathering gold soars into the sky in the second half of the year is expected to maintain a bullish trend
The Fed may enter a rate cut cycle to push the "gold fever" to continue to heat up
[SMM Analysis] China and the United States confirm that the price of light, medium and heavy rare earths will be raised first and then suppressed at the G20 summit.
[SMM Bismuth spot Weekly report] Bismuth market rebound this week suspended trading volume as a whole is still stable (2019.06.17 to 2019.06.21)
[SMM Antimony spot Weekly] the trading situation of antimony ingot manufacturers continuing to bid this week is slightly weaker (2019.06.17 to 2019.06.21)
[SMM Indium spot Weekly] domestic indium prices tend to stabilize and wait and see (2019.06.17 to 2019.06.21)
[SMM Black current Weekly Review] only feel that the sky collapsed, to save Yuan with empty hands!
[SMM hot roll circumference carding] Environmental Big Brother waist hard spot price may have a turn for the better?
[SMM Thread Analysis] the contradiction between supply and demand has been alleviated slightly, and the steel price "Liu dark" for a long time or welcome "Hua Ming another village"
[SMM analysis] Iron ore port inventory decline narrowed production restrictions or suppressed ore prices
Related news
[stock Market Review] many factors ferment Gold soar, Environmental Protection garbage Classification concept Hot speculation
The fire at BYD headquarters has been brought under control. No casualties.
Unpaid wages, stop production, sales fake Huatai car is on the brink of death?
Musk cut costs to deal with traditional car companies' encirclement and suppression of Tesla's cumulative layoffs of nearly 8000 people in two years
Anyang City issues notice on the implementation of measures for the Control of Light and moderate Air pollution
Wu'an issued "Emergency Circular on the implementation of enhanced Emergency Control measures in key areas"
Luliang City issues notice on the implementation of wrong Peak production and production restriction for some Enterprises around the Urban area
Macro information
Second-tier city property market cooling undercurrent surging inventory for the first time in 47 months year-on-year positive growth
Central bank questionnaire survey of urban depositors in the second quarter: 28.2% of residents expect house prices to rise next quarter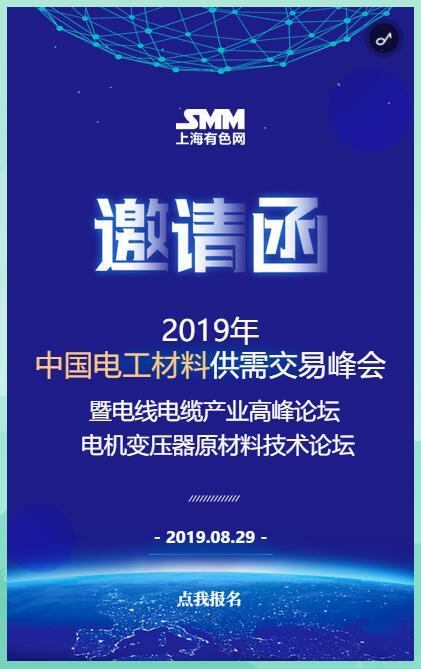 Click to sign up for this summit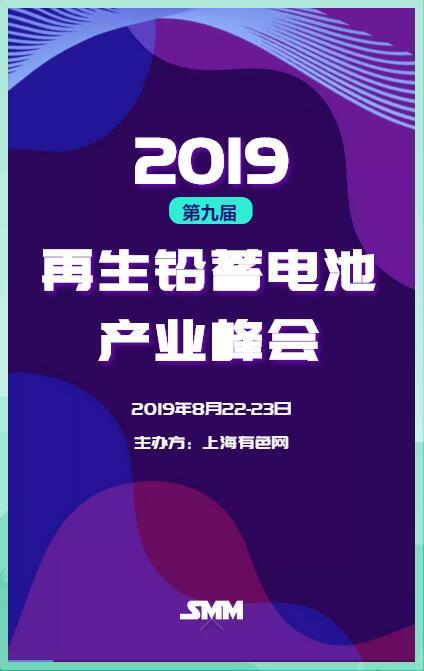 "Click to sign up for this summit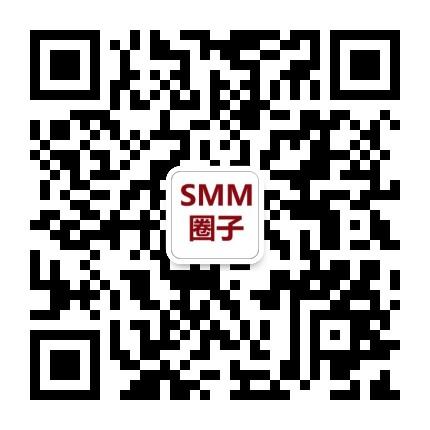 Scan QR code and apply to join SMM metal exchange group, please indicate company + name + main business