Xu Jiayin announced within a week that he would invest 160 billion yuan in building three new energy vehicle bases in Nansha, Guangzhou. Xu Jiayin announced that he would invest 120 billion yuan in Shenyang City, Liaoning Province to build three major bases for new energy vehicles. In just six days, Xu Jiayin has announced that he will invest up to 280 billion yuan in the production of new energy vehicles in the future. It is Xu Jiayin's ambition to become the largest and strongest new energy vehicle group in the world in 3-5 years. So far, Xu Jiayin's total investment in the automobile industry has reached about 28.353 billion yuan.
[Meituan Dianping founder Wang Xing wants to invest US $300m in ideal Automobile] Meituan Dianping founder Wang Xing has an intention to invest US $300m in ideal car, a Chinese new energy vehicle manufacturer, of which Longzhu Capital (Meituan Dianping's Industrial Fund) will invest US $15 million, and 35 million of the 285 million, 285 million will be used to buy old shares.
Recently, the online car market learned that SAIC GM Wuling is rebuilding a production line in Chongqing for the production of new energy vehicles. SAIC GM Wuling Chongqing Branch currently mainly produces Wuling Hongguang and other traditional fuel models, while the new energy production line rebuilt on the original production line will produce its pure electric passenger car Baojun E100. The E100, to be made in Chongqing, is a two-door minicar with a compact body and a smaller size than the Changan shared car brand, Changan, which uses the Benz EV, but the price is not much different.
[Tesla V3 super charging station officially opens to the public] according to foreign media, Tesla recently opened the V3 charging station at the Fremont (Fremont factory) plant in California to the public. The charging station has a total of eight V3 charging piles with a charging power of 250 kW, which is also the second V3 charging station exposed after Tesla headquarters.
[Tesla is currently delivering a record 1000 vehicles a day in North America in June.] Tesla is currently delivering about 1000 vehicles a day, and delivery is expected to rise by the end of the month, according to people familiar with the matter. It is expected to deliver a record 33000 vehicles in North America in June.
[battery demand is considerable PSA plans to assemble batteries] according to foreign media reports, Peugeot Brand Industrial Director Yann Vincent said at its factory in Tremery in eastern France on June 14 that Peugeot Citroen Group (PSA) plans to assemble its own batteries as sales of electric vehicles rise. Currently, PSA purchases batteries from LG and Ningde Times (CATL). PSA expects growing demand for electric cars, hybrid vehicles and automatic transmission vehicles to offset the decline in demand for diesel and manual transmission vehicles, Vincent said. It is understood that in view of the declining market demand for diesel vehicles, Peugeot expects its engine production at the Tremery plant to fall to 1.7 million units from 1.8 million last year.
[Bentley Tianyue plug-in hybrid version is officially on the market in China, priced at 2.197 million yuan.] at the Shenzhen, Hong Kong and Macao auto show, which opened not long ago, Bentley's first SUV model in the new energy sector, Tianyue plug-in hybrid version, was officially listed in China for 2.197 million yuan.
[Dongfeng Honda's first electric SUV went on sale in the fourth quarter of this year, and extended to exceed the 400km] at the 2019 CES Asia show, Honda announced that its second pure electric model, the X-NV, will go on sale in the fourth quarter of this year. The car, jointly developed by Dongfeng Honda and Honda China, is also the brother of the GAC Honda concept VE-1. The concept model of the new car has been unveiled at the Shanghai Motor Show, and more news has recently emerged that the car may be named Qinwei from the new energy declaration catalogue. From the promotion catalogue of new energy models, we can see that the car has a range of 401 km, which is better than that of the GAC Honda concept VE-1 340km, and has a greater advantage in terms of range.
SMM Cobalt Lithium Research team
Hu Yan 021 51666809
Hong Lu 021 51666814
Ning Ziwei 021 51666780
Qin Jingjing 021 51666828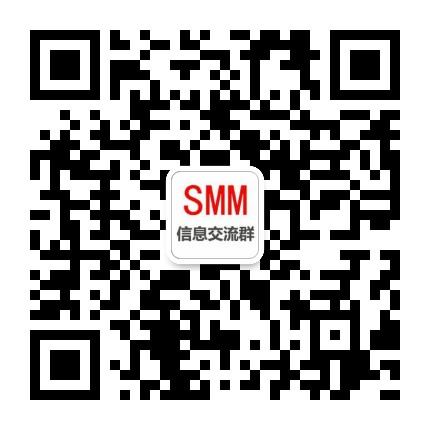 Scan QR code and apply to join SMM metal exchange group, please indicate company + name + main business