[Ministry of Industry and Information Technology: Beijing-Tianjin-Hebei Power Battery Recycling Project] recently, the Ministry of Industry and Information Technology announced that Beijing, Tianjin and Hebei have accelerated the pilot work on the recovery and utilization of power batteries. Beiqi Penglong, BAIC New Energy, BAIC Futian and other industrial chain upstream and downstream enterprises, such as Greenmei, Xiamen Tungsten Industry and Hebei Iron and Steel Group, have recently jointly implemented the Beijiapeng Power Battery ladder Utilization and Resource Utilization Project in Huanghua City, Hebei Province.
[Polestar 1 hybrid coupe mass production and export in the second half of the year] Polestar has released two products since it became independent as a high-performance electrified brand at the end of 2017. The online car market has learned from Polestar officials that the first plug-in hybrid car model, the Polestar 1, has entered the final stage of mass production. The Polestar production base in Chengdu is now in the final stage before completion, will be officially completed and put into production in the second half of this year, and Polestar 1 will also be exported to overseas markets.
[Volkswagen will cut 4000 jobs to accelerate digital transformation] Volkswagen announced plans to invest up to $4 billion in digital projects by the end of 2023 to digitize management and production. In the process, Volkswagen will cut up to 4000 ordinary and administrative jobs (non-manufacturing jobs) in Germany, below previous expectations and adding at least 2000 IT jobs over the next four years.
[Musk: Tesla or Open platform to third Party applications] according to foreign media reports, Tesla has been exploring the application of open platforms to formal third parties for a long time, but has not really implemented the action. Elon Musk, chief executive of Tesla, said the company is still interested in this, and as Tesla's team grows, it is likely to be put into practice. Tesla has made an informal API, that allows some basic third-party applications to run on vehicle control screens, but Tesla has not yet released any SDK.
Renault's board of directors postponed its decision to merge FCA after its partner Nissan opposed the deal, according to foreign media reports. Renault's board of directors has postponed its decision on the proposed merger of Fiat-Chrysler. Renault's board is reviewing a preliminary merger agreement finalised in the past few days, according to people familiar with the matter. The draft has taken into account the requirements for corporate governance and job security put forward by the French government, Renault's largest shareholder. In addition, the draft is considering making a possible payment to Renault investors or raising the money by cutting the special dividend of 2.5 billion euros ($2.8 billion) from Fiat owners. People familiar with the matter also said it was possible for the two sides to reach a decision to move forward on the 5th, creating the world's third-largest carmaker.
[minimum price 30, 000 euros Volkswagen ID.3 is scheduled to exceed 20, 000 units so far.] according to the latest news from Juergen Stackmann, a member of the Volkswagen brand sales and marketing board, the total number of ID.3 bookings so far has exceeded 20, 000 units. The pre-sale of 30, 000 units has been scheduled for 2/3, faster than expected, and the remaining 10, 000 are expected to be pre-sold at the Frankfurt Motor Show in September. At this stage, the reserved ID.3 1ST special edition is accepted, the total capacity of the power battery is 58 kilowatt hours, and the range under WLTP condition is 420km. The new car, available in four colors and three decorative versions, sold for less than 40,000 euros in Germany before the subsidy.
[up to 2 million of the maximum subsidy for hydrogenation stations, Chongqing 2019 new energy vehicle subsidy policy officially issued] recently Chongqing Economic and Information Commission, Municipal Finance Bureau, Municipal Energy Bureau jointly issued the "issuance of Chongqing 2019 new energy vehicle promotion and application of financial subsidy policy notice"; The notice mentioned that subsidies will be made in four aspects: purchase, construction of charging facilities, charging costs and construction of hydrogenation stations. Chongqing's subsidy policy has continued the spirit of the central subsidy policy, changed the focus of the policy from "car replenishment" to "electricity replenishment", and strengthened support for the construction of infrastructure such as charging piles and hydrogenation stations.
[Nissan Battery Technology Breakthrough, leaf average Life increased to 12 years] Nissan recently announced a major breakthrough in its leaf battery technology, with a maximum average life span of 12 years. After collecting data on Nissan's 2011 leaf in Europe, it was found that the average life of the cars was 10 years, while the average life of the on-board battery pack was 22 years.
[BMW "hand in hand" Jaguar Land Rover] according to foreign media reports, BMW announced that it will work with Jaguar Land Rover to develop the next generation of electric products, aimed at promoting the progress of electrification technology and reducing the cost of research and development. The scope of cooperation includes motor, reducer and electronic control and other products. "by working with Jaguar Land Rover, we have the opportunity to reduce research and development time and bring cars and state-of-the-art technology to market faster to meet consumer demand," Klaus Froehlich, head of research and development at BMW Group, said in a statement. "
[Mercedes-Benz new electric car EQE information will reach 600km] recently we have obtained a set of more information from foreign media about Mercedes-Benz new electric car EQE, the new car will be released in 2022, using dual-motor design. The maximum power can exceed 400 horsepower. At the same time, the car is not weak in service, will reach 600km, its internal code name V295, the price is expected to be close to Tesla Model S.
Hu Yan 021 51666809
Hong Lu 021 51666814
Ning Ziwei 021 51666780
Qin Jingjing 021 51666828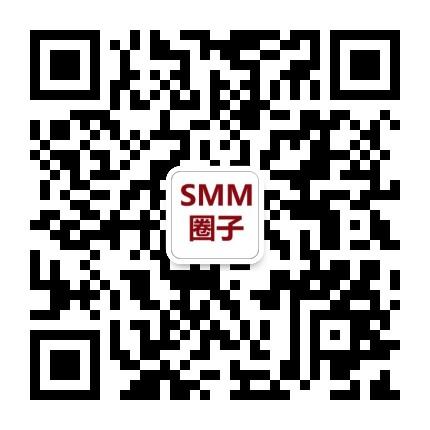 Scan QR code and apply to join SMM metal exchange group, please indicate company + name + main business