SMM6 month 5 news: the current lead price is still weak shock pattern, and downstream demand is also relatively light. Starting last week, the supply of recycled lead has slowly recovered in some areas as the impact of environmental inspections weakens. By the end of May and the beginning of June, the production of primary lead refineries in the three places was stable, and the weekly operating rate remained unchanged.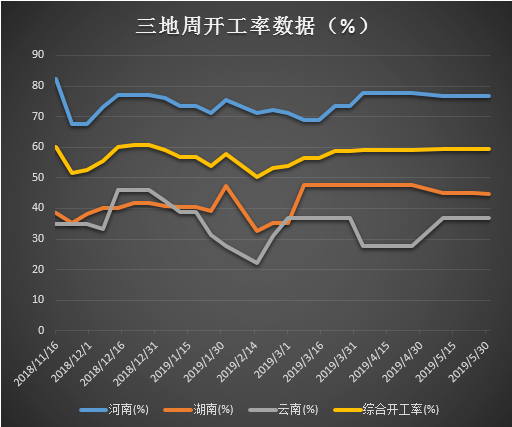 SMM estimates that the production of primary lead will affect 5, 000 to 10, 000 tons in June due to both overhaul and resumption of production.
The detailed data focus on SMM production data released on Thursday.