SMM5 29 news: today's Lun Aluminum fell 23550 tons, the reason for what? SMM simply parses this situation.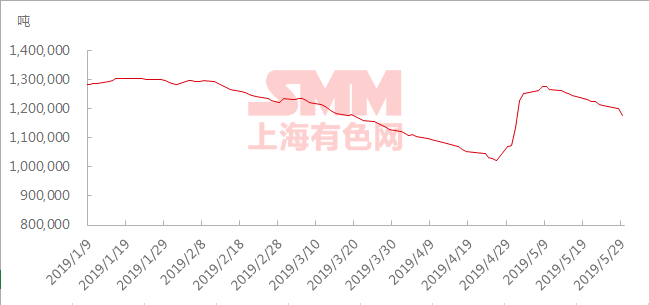 (LME aluminum inventory)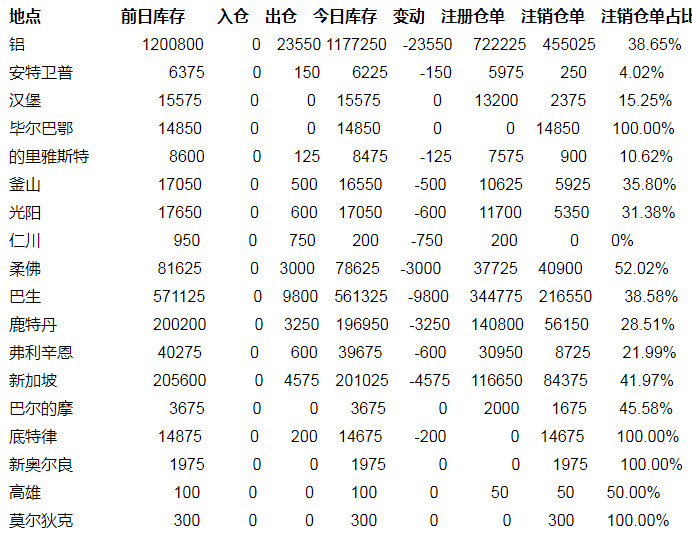 (distribution and movement of LME aluminium stocks in major warehouses worldwide: (in tons)
In April this year, the, Access World warehouse added 25 new LME registered warehouses at the port of Bassang, Malaysia. According to LME's notice, as of 29 April, all 25 warehouses had been listed and effective. As a result, LME aluminium stocks soared by 60650 tons to 1135300 tons, resulting in a fall in the price of aluminium. Then for a long time, Lun Al went to the reservoir in a smooth state, and today LME went to the warehouse by a large margin of 23550 tons. According to SMM, due to the large price difference in the Contango structure of LME, some holders are willing to write off warehouse receipts, pledge financing, monthly fixed income, and pull them from LME warehouses to non-LME warehouses in order to reduce warehousing costs. Because the storage fee charged by the LME warehouse is relatively higher.