In recent years, the lead-acid battery industry has made remarkable achievements in speeding up the elimination of backward production capacity, improving industrial concentration, promoting transformation and upgrading and green development. Looking at the whole lead-acid battery market, from the point of view of the quantity of competition, the exit barrier, the degree of homogenization, and the level of competition, the lead-acid battery industry is in the mature stage, but in fact, The environmental pollution problems caused by the production and waste of lead-acid batteries have not been cured.
According to the website of the Ministry of Industry and Information Technology, in order to solve the problem of recovery and utilization of power batteries for new energy vehicles, the Ministry of Industry and Information Technology, together with relevant departments, organized China Tower Corporation to carry out the utilization of power batteries in 2018. We should give full play to the role of the main channel for the recovery and utilization of power batteries, and strengthen innovation in the construction of business models, research and development of key technologies, research on standards and specifications, and construction of information platform.
As a state-owned large-scale communication infrastructure integrated service enterprise, Tower Company has 1.9 million base stations. For a long time, the base station backup power supply of China Tower Co., Ltd. mainly uses lead-acid batteries, purchasing about 100000 tons of lead-acid batteries every year. Lead-acid battery has some shortcomings, such as short service life, low performance, containing a lot of heavy metal lead and so on. If it is disposed of improperly, it will cause secondary pollution to the environment. However, compared with lead-acid batteries, lithium batteries have the advantages of high energy density and long service life. For this reason, since 2015, Tower Company has carried out step-by-step experiments of replacing lead-acid batteries with batteries in more than 3000 base stations in 12 provinces and cities. It is fully verified that the safety and technical economy of ladder utilization are feasible.
It is understood that China Tower Co., Ltd. in 2018 has stopped purchasing lead-acid batteries, unified procurement of power lithium batteries as its base station backup power supply. By the end of 2018, about 1.5 GWhs had been used in about 120000 base stations in 31 provinces and cities across the country, and about 45000 tons of lead-acid batteries had been replaced. As one of the key units in the recovery and utilization of power batteries for new energy vehicles, this move will have a good demonstration effect on the large-scale utilization of decommissioned lithium batteries.
In addition, according to the tower company's plan, it will continue to expand the scale of cascade battery use in 2019, which is expected to use about 5 GWhs of batteries, replace about 150000 tons of lead-acid batteries, and is expected to absorb more than 50, 000 tons of decommissioned power batteries. We will build 150 recovery service outlets in 17 provinces, cities and regions, develop a variety of application models, such as comprehensive solutions for standby power supplies, break through a number of key common technologies, such as residual value assessment and rapid detection, and improve the system of optimizing technical standards and specifications.
What is the concept of 50, 000 tons of decommissioned power batteries? According to the comprehensive calculation of industry experts from the aspects of enterprise quality assurance period, battery cycle times, vehicle operating conditions and so on, it is estimated that the cumulative withdrawal amount of power lithium battery will be about 200000 tons in 2020. In other words, the absorption capacity of Chinese towers to decommissioned lithium batteries this year will have a significant impact on the market of decommissioned power lithium batteries.
In fact, in the process of promoting the cascade utilization of power lithium batteries, the main problem encountered by Chinese iron towers is that the amount of decommissioned lithium batteries is relatively small at present, and enterprises in the lower reaches of the industrial chain compete for the limited resources of decommissioned batteries. As a result, the purchase price of decommissioned lithium batteries remains high.
There are many voices in the market that lithium batteries will completely replace lead-acid batteries, but at this stage, no breakthrough has been made in the research of lithium battery (energy storage) technology. That is, before the "low-cost, high-performance" battery is put into commercial application, most industry experts believe that lead-acid battery will still be dominant.
In 2018, the traditional electric bicycle (lead-acid battery) industry, on the one hand, is facing the pressure of lithium electric bicycle replacement, on the other hand, the landing of the new national standard of electric bicycle brings the battery "lightweight" and the impact of accelerating the use of lithium electricity. The new national standard of electric bicycle in 2018 is on the ground and will be implemented on April 15, 2019. It is urgent to "lighten" the battery. Where will lead consumption go in the future? At the 2019 (14th) Shanghai lead and Zinc Summit, SMM senior lead and zinc analysts will carry the "secret weapon" developed by SMM for many years-"SMM exclusive data and exclusive Research Information report". On the spot for you to interpret the lead, zinc market status and future development trend, there are a number of experts and scholars for everyone to interpret the lead and zinc market.

"sign up for the SMM lead and Zinc Summit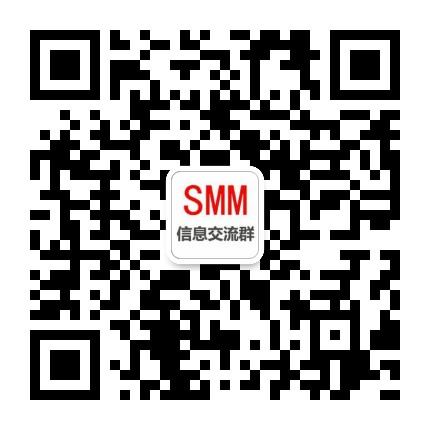 Scan QR code, apply to join SMM metal exchange group, please indicate company + name + main business