SHANGHAI, Dec 21 (SMM) – Multiple factors including industrial actions, market corrections and low inventories have supported tin prices in recent days. However, lukewarm downstream demand is likely to cap the upward momentum.
On the SHFE, the price increase this week was mainly due to shorts cutting positions as they took profits with the contract approaching delivery. In fact, there is still need for investors to further reduce their positions. We expect to see rangebound trading at levels around 138,000 yuan/mt.
In South America, strike has hit the largest tin mine San Rafael this week. Located in Peru, Minsur's San Rafael mine produces 1,600-1,700 mt of tin metal a month, accounting for about 6% of global output in 2017. While the actual impact is rather small, market sentiment was driving the price movement.
In addition, LME tin has previously dropped to the lowest level in close to one year whereas SHFE tin was the lowest in over an year. The price correction is also one of the reason why tin rebounded this week.
Meanwhile, LME tin inventories stood at historical low level at 2,345 mt as of December 19. SHFE tin inventories also came down by more than 16% to 6,214 mt as of Friday last week.
However on the demand side, we see a rather weak picture overall. Tighter fund toward the year-end is likely to restrain downstream procurement requirement. Tin price is unlikely to go up much further lacking keen buying interest.
---
For news cooperation, please contact us by email: gaotian@smm.cn or service.en@smm.cn.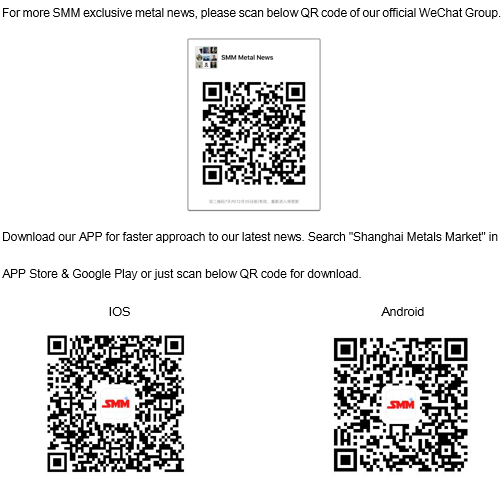 ---