SHANGHAI, Nov 25 (SMM) – Rising copper smelting capacity in China boosted demand for seaborne concentrate,increasing the bargaining power for domestic smelters, said SMM Vice President Logan Lu.
At the 2019 China Nonferrous Metals Industry Annual Meeting and the 2020 (SMM) Metal Price Forecast Conference on November 23, Lu made a presentation to the delegates about the methodology of the SMM Copper Concentrate Index, which was launched on October 25 to better reflect the spot prices of the copper concentrate treatment charge (TC) in China.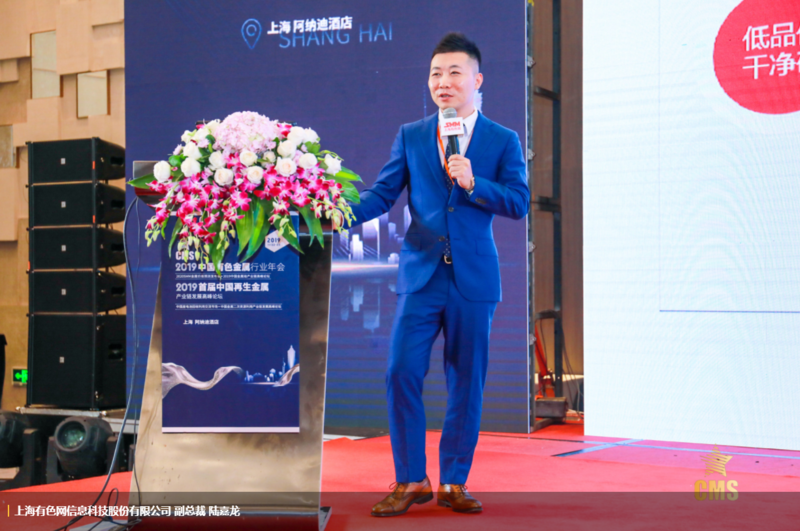 "The SMM Copper Concentrate Index reflects the purchasing prices from the Chinese smelters, or the most tradable prices of spot imported copper concentrate on a weekly basis," said Lu. "Compared to a reference in the form of price ranges, index-based pricing can provide better guidance for spot copper concentrate transactions and trades under long-term contracts."
"Content of element, including Cu, Ag, Au and S, diverged among common copper concentrate brands in the market, which lead to deviation in prices." Other factors such as trade terms, payment terms and shipment cost will also affect spot TCs, he added.
The SMM Copper Concentrate Index is generated through the normalisation of the collected survey data on spot trades, to accurately and reasonably reflect the trading conditions of the copper concentrate market. The weekly index, published on Fridays, stood at $59/mt on November 22.
Data collection and indexing processes are also in accordance with the International Organization of Securities Commissions (IOSCO) standards.
"Thre SMM price matrix covers the entire chain of non-ferrous metals, been widely recognised and are used as a benchmark and an important source of reference in price settlement," said Lu, adding that the customers range from global miners such as BHP and Codelco and downstream users such as Boeing, Airbus and Tesla.