SMM, June 16 / PRNewswire-Asianet /-
Supply side, according to SMM research, since June, Indonesia continued torrential rain weather, Central Sulawesi to southeastern Sulawesi region affected by floods, resulting in a nickel iron plant in southeastern Sulawesi this week, unable to feed and affect production, late recovery depends on weather changes, according to SMM research, the furnace itself has not been damaged, if the later weather improved, recovery or more smooth.
Demand side, according to SMM research, a steel mill in the south this week high nickel iron inquiry price of 940 yuan / nickel point, to the plant including tax, compared with last week's inquiry price is the same.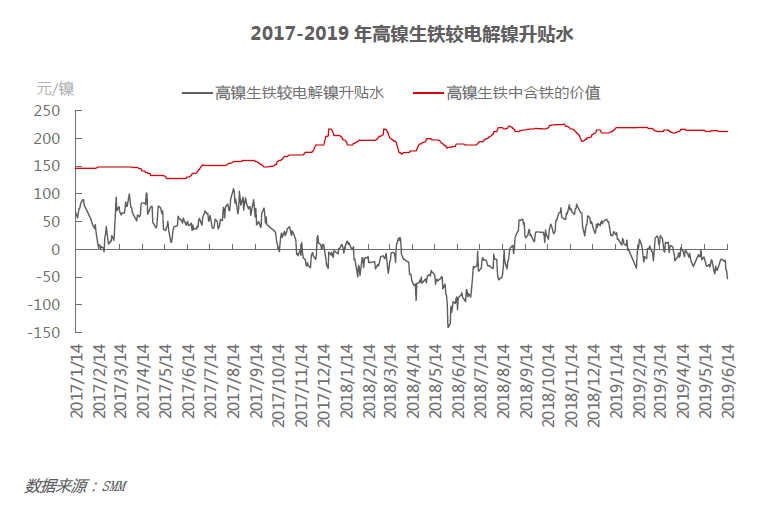 Overall, nickel prices continued to rise this week, but ferronickel did not rise, although a small number of factories tried to raise the offer, but did not really close the deal, traders take goods prices and steel mill inquiry prices still maintain the level before the surge, between the late supply continued to release and the recent nickel price surge, buyers and sellers have differences, discount continues to expand. Steel mills generally maintain last week's inquiry prices, or because stainless steel transactions have not improved, so steel mills still have low demand for raw materials, and at current prices, most nickel-iron plants are still profitable. Looking forward to the later stage, if the price of ferronickel rises with the price of nickel, but the price of stainless steel does not rise due to the pressure of inventory sales, or will have an impact on the new round of raw material reserves in some steel mills, resulting in a narrowing of the profits of steel mills, but it is relatively certain that with the supply of ferronickel more abundant, ferronickel is expected to continue to maintain the discount.