SMM6, May 5: on May 30, Jupiter Mining (Jupiter Mines Limited) released its 2019 financial report, which showed that the export volume of Tshipi Borwa in 2019 was 3511461 tons, breaking the export record. Production costs remained stable, with an average of $2.27 per tonnage for the whole year, up from $2.09 per tonnage in fiscal 2018. This is mainly due to the mechanism for the increase in royalties resulting from the increase in manganese prices in fiscal year 2019. The Tshipi management team will continue to monitor further cost optimization plans and convert as many railway logistics options as possible within Transnet logistics, with an allocation of more than 2.3 million tons.
Tshipi has been increasing production, producing 3448523 tons in fiscal 2019. Tshipi's state-of-the-art railway loading facility, which can eventually accommodate 5 million tons per year, is currently evaluating expansion plans.
Production and sales in fiscal year 2019:

Since the beginning of fiscal year 2016, the production and sales of the company: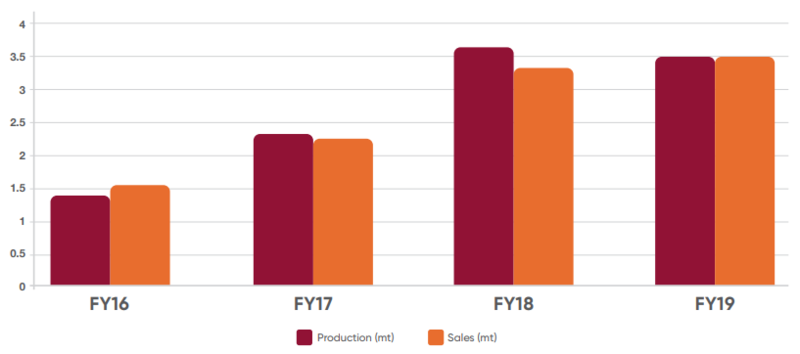 Jupiter Minerals has interests in two areas: Tshipi é Ntle Manganese Mining Co., Ltd., which operates the Tshipi Borwa manganese mine in South Africa, and the Central Yilgarn Iron Project in Australia, including the Mount Ida magnetite project and the Mount Mason hematite project. The, Tshipi Borwa Mine is an open-pit manganese mine. There is a comprehensive ore processing plant in the Kalahari Manganese Orefield in Northern Cape Province, South Africa, which is the largest manganese-bearing strata in the world. Tshipi remains the largest manganese mine in South Africa and one of the five largest manganese mines in the world, with longevity resources and low operating costs.
Tshipi Manganese Industry Map Positioning: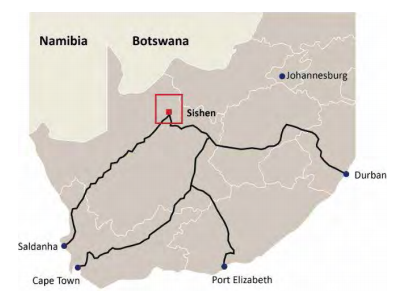 Jupiter Mining continues to operate in South Africa ("Jupiter SA"), acting as its marketing agent for a 49.9 per cent share of its Tshipi manganese mine. Revenue from marketing fees for, Jupiter SA for the fiscal year ended February 28, 2019 was $13116608 ($10048724 in 2018). A total of 1736049 tonnes have been sold this year, compared with the planned 1596000 tonnes. South Africa remains a major manganese supplier in the maritime market, accounting for more than 35 per cent of global production, excluding China. The increase in demand for the whole year can be attributed to changes in China's environmental restrictions, which have increased imports of manganese.
With regard to mineral resources and minerals, the following table shows the mineral resources and ore reserves of the Tshipi mine as at 28 February 2019 in accordance with the JORC guidelines (2012), as well as a comparison with last year.
Current estimates of mineral resources: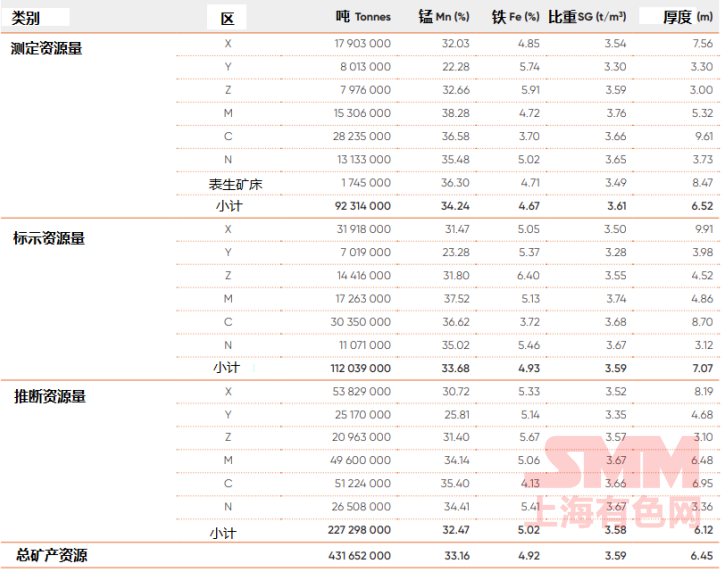 Previous estimates of mineral resources: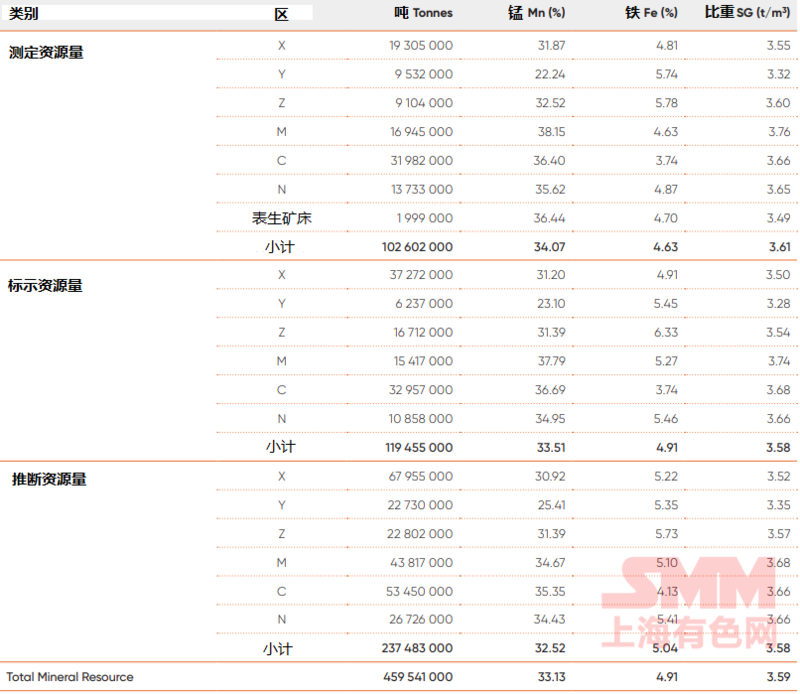 "[investment must see] Trade friction news flying all over the metal how to win in chaos?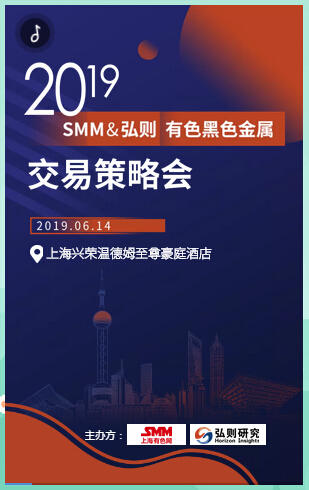 "Click to enter the registration page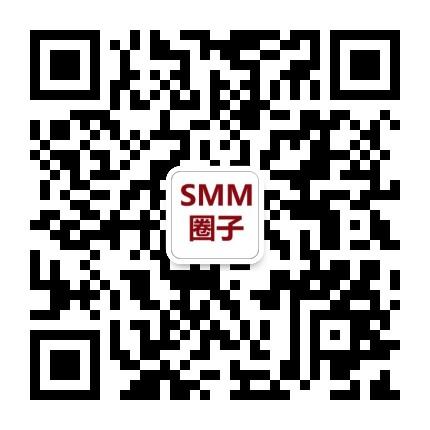 Scan QR code and apply to join SMM metal exchange group, please indicate company + name + main business