SMM12, March 26: from small exploration enterprises to large enterprises facing the risk of cobalt market volatility and legal reform, and even the extremely important mining sector in the Democratic Republic of the Congo, are closely watching the country's beleaguered election process.
2/3 of Congolese live below the poverty line and see little of the country's rich natural resources-including gold, uranium, diamonds and copper. The biggest star in the country is cobalt, a key ingredient in batteries for electric cars, mobile phones and other dazzling devices, and the world's largest exporter of cobalt. Cobalt prices soared to $94800 a tonne in May.
Strategic mineral reform
Gisley Yunba, head of business development at Chemaf, the Lubumbashi cobalt miner, said the current cobalt price was "not too bad". "We do not think it is worrying that the price of cobalt will remain at this level for the next two to three years," he said. " Under the (mining code) reform of the Mining Act adopted in early 2018, the government listed cobalt as a "strategic" mineral.
The Mining Act is one of the last economic policies of outgoing President Joseph Kabiyra (Joseph Kabila). The reforms will strengthen the state's exploitation of this coveted mineral resource, raising the tax rate on production from 2.5 per cent to 10 per cent. "it's going to have a knock-on effect," Yunba said. But the current price level still allows us to face this point squarely.
But foreign companies operating in the Democratic Republic of the Congo, including Anglo-Swiss giant Glencore (Glencore), are less happy. Foreign companies were angry at the tax increases and lashed out at the end of a 10-year royalty stabilization clause. "the relationship between miners and the government is not good at all," an industry expert told Agence France-Presse. " Most mining companies are concerned about this change in the regulatory framework and want to resort to arbitration. But then they were threatened with the revocation of their business licenses. Before abandoning the stability clause, Kabiyra "wanted to protect the mining industry," the source lamented.
The industry now hopes that the new political system will be more responsive to its concerns about profitability, the source said.
(note: if copyright issues are involved, please contact SMM and we will deal with "View the original text" in a timely manner)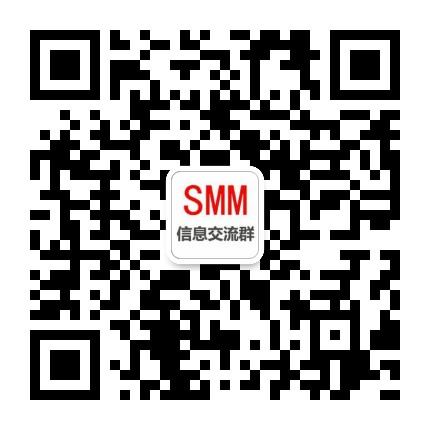 Scan QR code, apply to join SMM metal exchange group, please indicate company + name + main business