SMM10, 10 July: today, Norbelis (Novelis), the world's leading manufacturer of aluminum Calendering products and leader in aluminum recycling, held the groundbreaking ceremony for the second phase of the capacity expansion project in Changzhou. The project, with an investment of US $180 million, will build a new continuous annealing heat treatment production line with an annual output of 100000 tons, doubling the company's annual production of aluminum panels for automobile bodies in Changzhou. To better serve the growing demand for aluminum for cars in Asia. In addition, Changzhou factory will also be equipped with a new high-speed longitudinal shearing machine, as well as automatic packaging line. Norbelis China expects the expansion project to create about 160 more formal jobs.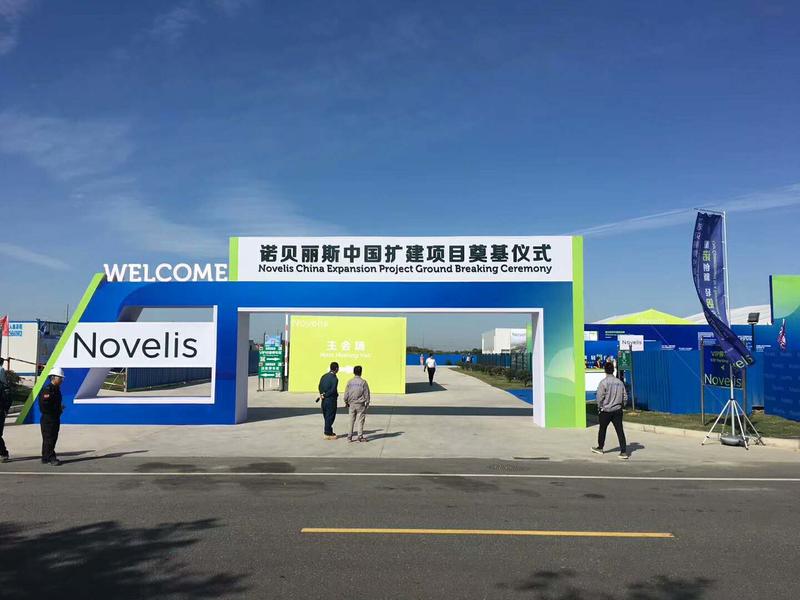 Since its inception, the Norbelis Changzhou plant has continued to serve the Asian automotive market and will work with local customers to launch more high-performance, high-aluminum models in the Asian market. In the past, the Nobelis Changzhou plant has successfully participated in building models such as SAIC GM Cadillac CT6, Chery Jaguar Land Rover's Jaguar XFL and XEL, and high-performance new energy SUV to ES8, FAW Volkswagen Audi A6L. And Hyundai IONIQ and Kona electric models. In recognition of its high quality products and quality customer service, Norbelis was awarded the title of "Outstanding supplier" by FAW Volkswagen in 2014 and 2015, and at the same time, the company was awarded the title of "Outstanding supplier" by FAW Volkswagen in 2014 and 2015. He won the Chery Jaguar Land Rover "Strategic partner" award in 2016 and 2017.
Mr. Satishpai (Satish Pai), Managing Director of India Aluminum Industry Co., Ltd., parent company of Nobelis, said: "the demand for lighter, more fuel-efficient models continues to grow. Norbelis will play an important supporting role in the innovation and design process of the next generation automobile industry. This expansion once again emphasizes our strong confidence in the fast-growing market. "
According to Dakota International (Ducker Worldwide) forecast, the next decade, automakers will continue to increase the use of high-strength, lightweight aluminum. Over the same period, light trucks, SUV and electric vehicles will see faster-than-average growth in global markets such as North America, Europe and China. Thanks to global car lightening trends and government policies to reduce carbon emissions and encourage the development of electric vehicles, Nobelis expects China's automotive aluminium market to maintain double-digit growth over the next decade.
"this investment in the Changzhou plant will enable Norbelis to better provide our automotive customers with world-leading manufacturing processes and continue to produce products that meet global quality standards. Innovative solutions help the entire market build lighter, safer and stronger models. " Mr. Liu Qing (James Liu), Managing Director of Norbelis China and Vice President of Norbels Automotive Asia, stressed: "We will continue to work side by side with our customers to create new products and workflows from the beginning of the project to the launch of the model. To better meet the upgrading needs of the automobile industry, making it possible to travel in the future. "
Norbelis Changzhou Factory is the company's first automotive aluminum plate heat treatment manufacturing plant in China. The plant, which was completed in 2014, is wholly owned and invested by Norbelis, with an annual production capacity of 120000 tons. The factory is located in the core position of Changzhou National High-tech Industrial Development Zone, and continues to provide high-quality automotive aluminum sheet heat treatment and finishing business for lightweight vehicle structure and body for Chinese local and overseas customers.