SMM, Sept. 5: the 2018 (eighth) Regenerative lead Battery Industry Summit will be solemnly opened next Thursday, at which more than 1,000 people from all walks of life from all over the world will gather at the Pullman Hotel in Zhuhai, Guangdong Province. We are ready for you to come! See you Thursday!
Meeting time: 13-14 September
Address: Zhuhai, Guangdong
Conference Hotel: Pullman Hotel Zhonghai Zhuhai
Hotel address: 2029 Jiuzhou Avenue West, Xiangzhou District, Zhuhai, near Lanpu bus stop [Gongbei].
Hotel traffic tips: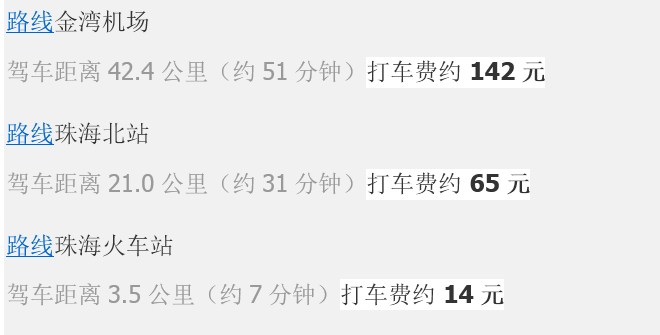 Zhuhai weather forecast for the next 10 days: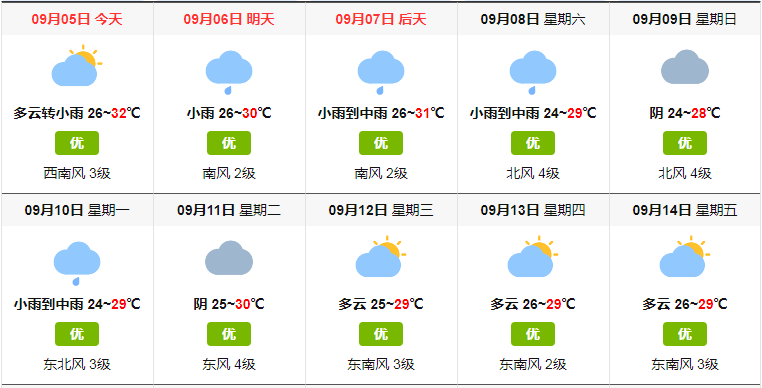 Schedule of meetings: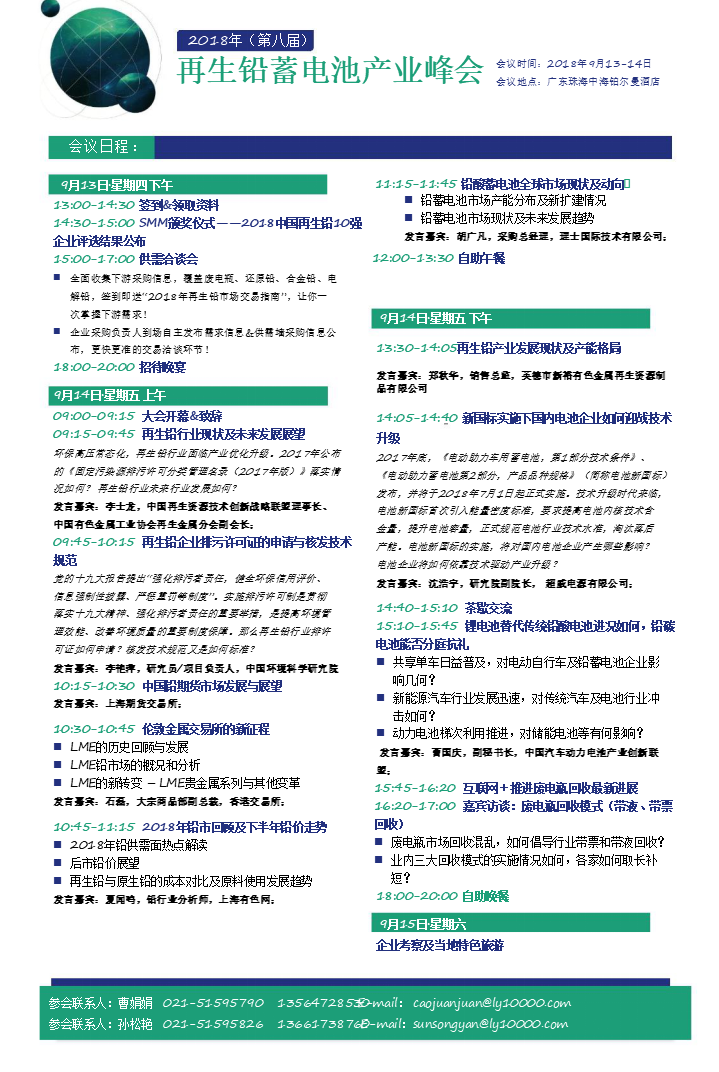 List of some participating enterprises:

Attendees:
Ms Cao Juanjuan
Tel: 021 # 5159 5790 Mobile phone: 135 # 6472 email: caojuanjuan@smm.cn
Tel: 021 51595826 Mobile: 13661738760 email: sunsongyan@smm.cn