SHANGHAI, Nov 26 (SMM) – As the world's top consumer of non-ferrous metals, China has been lifting its metal production to meet growing downstream demand, but limited domestic mineral resources keep mining costs elevated, said SMM Vice President Hu Jian.
This resulted in China's high dependence on foreign metal and ore products, said Hu in a speech at the China Nonferrous Metals Industry Annual Meeting 2019 and the 2020 (SMM) Metal Price Forecast Conference on November 23.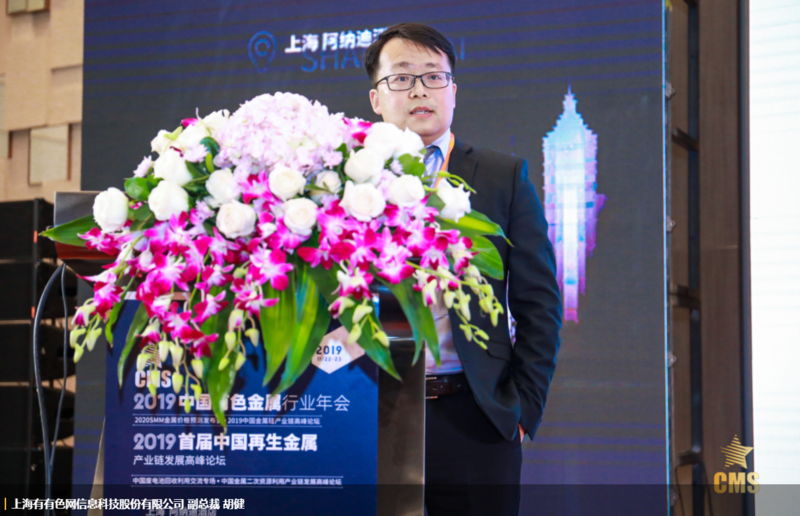 "China has made heavy investment in mining projects overseas over the past two decades," Hu said that the global mining industry is moving toward a new round of prosperity. "Market entry and appeal of the material are key factors affecting investment opportunities in the mining industry."
"With the increasing demand for most non-ferrous metals, copper, aluminium, lithium and nickel will be highly sought after in the future," said Hu, adding that copper mines still boast much higher economic value and cobalt and lithium are getting a boost from the emerging electric car markets.
Investment opportunities in lead and zinc, meanwhile, are relatively limited, according to Hu. Australia and South America remain the key global suppliers of mineral resources, while Africa and South-east Asia saw a rise in status as ore producers, he added.
Hu also saw both risk and opportunities in investing in strategic minor minerals in the complex global environment. "This is especially the case for cobalt and lithium, which relate closely to industry development and national resource security."