London, Oct 30 (SMM) – The NPI markets in China and Indonesia are likely to see a deficit of 51,000 mt next year and 75,000 mt in 2021, as Indonesia expedited a ban on nickel ore exports and seek to process more of its resources at home, said Rachel Liu, SMM's senior nickel analyst.
The supply gap will push domestic stainless steel mills without integrated NPI plants to accept higher prices of feedstock, according to Liu at the SMM London Metals Seminar yesterday, held in conjuction with the LME week.
"The ground breaking news in the global nickel market this year is that top supplier Indonesia plans to stop exporting nickel ore from January 2020, two years earlier than the initially indicated 2022," Liu said. "The export ban will reduce the supply of nickel laterite ore in China by 34% in 2020."
Liu also forecasted that, in 2019, China will take 73.5 million mt of nickel laterite ore from overseas, with 40% of the imports from Indonesia and 55% from the Philippines.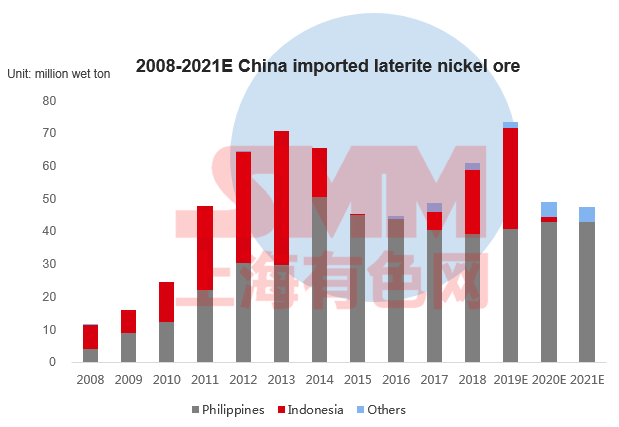 Higher ore prices on supply tightness may lift the cash cost to produce per mtu of NPI to 1,300 yuan/mt next year, with sales prices of refined nickel expected at $15,000/mt.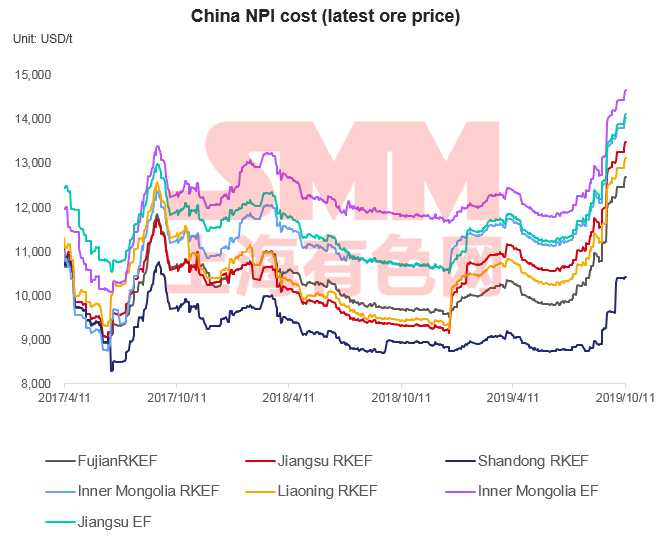 Liu also added that China's demand for NPI will expand 23% next year, on the back of rising production of stainless steel and the overall higher proportion of NPI instead of other materials used in feedstock.
The combined NPI production in China and Indonesia is estimated to rise 35% in 2019, with the growth slowing to 11% in 2020, according to data from an SMM survey. "NPI production in Indonesia will exceed that in China next year, to reach 5.34 million mt, amid its ongoing build-out of processing capacity."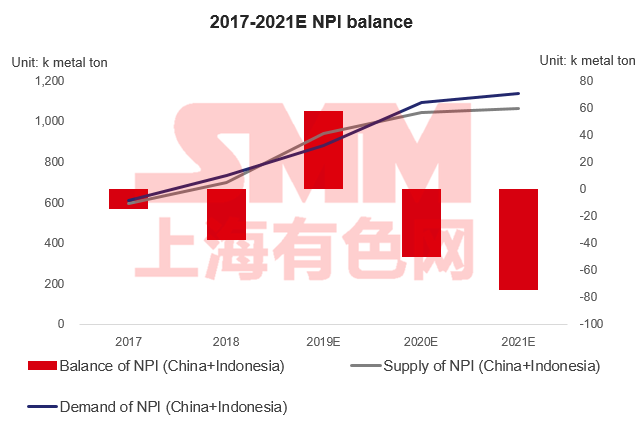 On the downstream stainless steel sector, domestic production will likely slow its expansion in 2020, with a 6% rise that compared with an estimated 10% this year, as stockpiles across social warehouses climbed to record highs.
Liu saw the smaller output growth to expand the upside room of #300 stainless steel prices.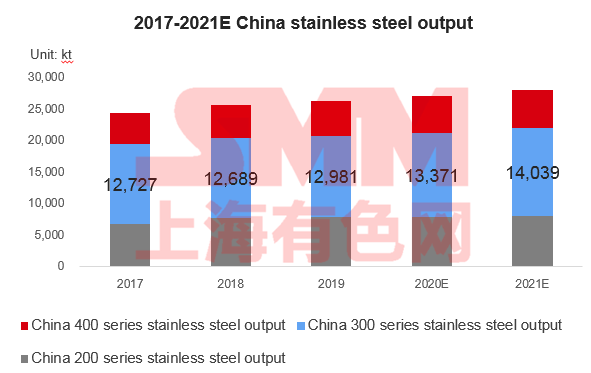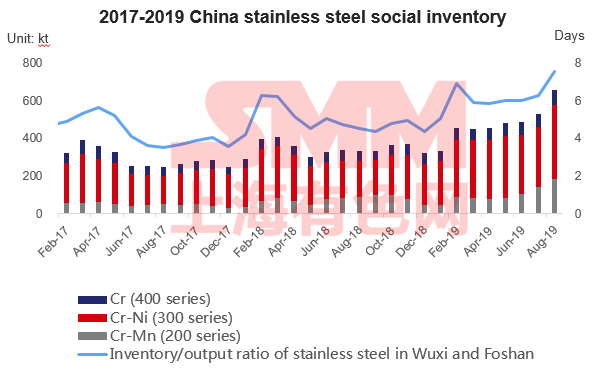 Current high premiums of LME nickel cash to the three-month contract, alongside a significant draw in LME nickel inventories, grew the potential of short position squeeze, Liu believed.
"Low inventory does not necessarily lead to a sharp increase in prices, but undoubtedly has strong support for the prices," said Liu, adding that bullish position took large amounts of stockpiles in October, which has moved to invisible stocks.