SMM6 27-month news: according to SMM research, the current stainless steel downstream no replenishment demand, rigid demand to take goods, inventory is still in a high narrow range fluctuations. Stainless steel prices have recently fluctuated with nickel prices, which also stimulated downstream shipments last Thursday because of rising stainless steel prices, but nickel prices fell on Friday and the market calmed down. This week stainless steel factory quotation is firm, downstream agent follows adjust rise, but actual transaction is general, do not have big improvement. However, at present, looking at the overall transaction situation in June and May, it is expected that the social inventory is still fluctuating in a high and narrow range, and it is difficult to realize the continuous reduction of the stock.
Inventory of stainless steel varieties since 2018: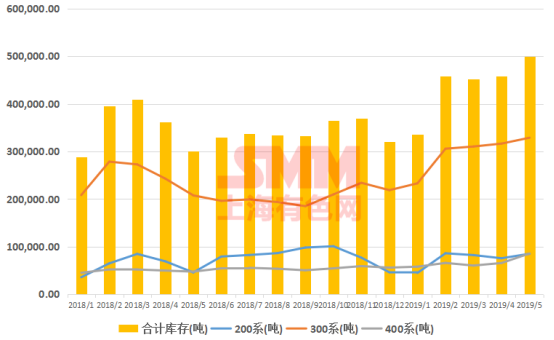 Seasonal variation of stainless steel social inventory: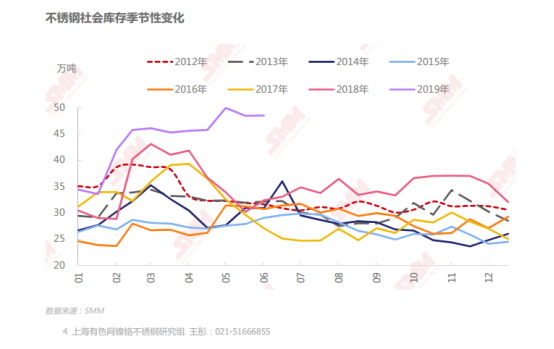 * subscribe to the SMM Ni-Cr stainless Steel routine report and receive the latest nickel inventory information every Friday. Contact: Zhu Junhui, 13917953839 (same WeChat).
For more data, please click: "SMM nickel database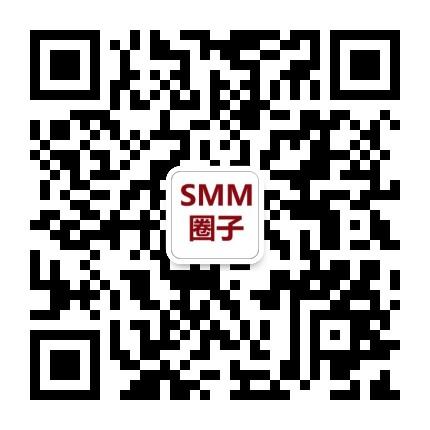 Scan QR code and apply to join SMM metal exchange group, please indicate company + name + main business