SMM4, March 2: with the large-scale application of lead batteries in cars, electric bicycles and energy storage, China has become the largest producer and consumer of lead batteries in the world. In 2017, the output of lead-acid batteries in China exceeded 40 per cent of the total global output, and the production of waste lead-acid batteries was about 3.8 million tons, a large number of which flowed into informal treatment channels. At the 2019 (14th) Shanghai lead-Zinc Summit sponsored by Shanghai Nonferrous Network, Shan Joy, technical director of Hunan Jiangye Mechanical and Electrical Technology Co., Ltd., introduced in detail the new technology and equipment project for pre-desulphurization and by-product recovery of lead paste ammonium method for waste lead-acid batteries. It is a product jointly developed by Hunan Jiangye and Xiangtan University. Earlier, the project has been included in the catalogue of Major Environmental Protection Technology and equipment encouraged by the State (2017).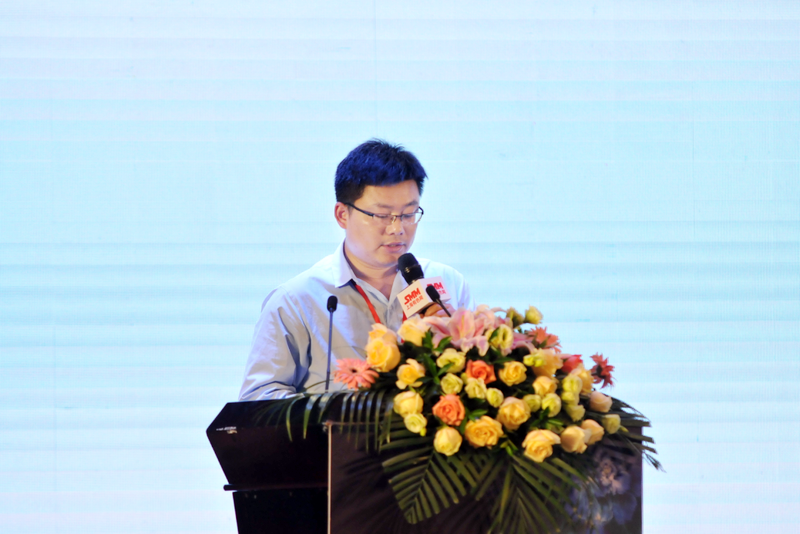 Lead-acid batteries are widely used in communication base stations, automobiles, motorcycles, mining machinery and other fields. More than 300 million lead-acid batteries are scrapped every year in China, containing nearly 4 million tons of lead. If handled improperly, it is not only a waste of resources, but also a great threat to the environment.
At present, the mainstream process characteristics of the market:
1. Automatic, orderly and efficient
2. High resource recovery rate
3. More sulfur dioxide emissions
4. High energy consumption
5. There is great harm to the human body.
6. Large investment in equipment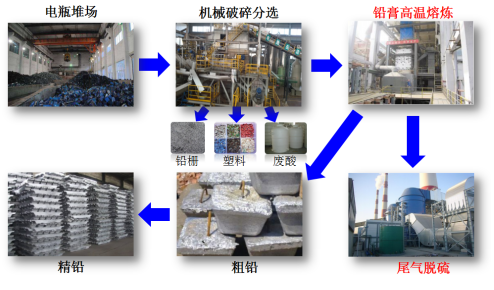 National implementation process characteristics:
1. Automatic, orderly and efficient
2. High resource recovery rate
3. Low sulfur dioxide emissions
4. Low energy consumption (900 ℃ smelting)
6. Small investment in equipment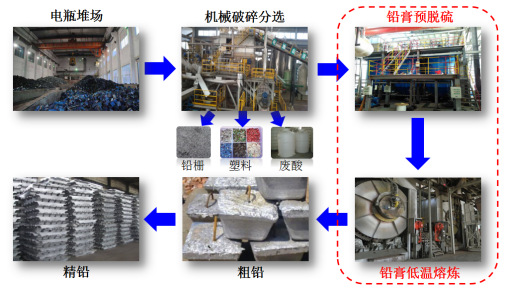 Significance of lead paste pre-desulphurization and by-product recovery
Lead paste pre-desulfurization refers to the conversion of lead sulfate to lead carbonate by chemical means. Desulphurizer can be soluble carbonate (sodium carbonate, ammonium carbonate, bicarbonate NH, etc.) and alkaline solution (sodium bicarbonate, NH water, etc.). Considering the economy and maneuverability, sodium carbonate and ammonium bicarbonate are more suitable.
The main results are as follows: 1. After desulphurization, the conversion of PbSO4 into PbCO3, can reduce the smelting temperature by 300C, realize the low temperature smelting of lead paste, reduce the energy consumption and reduce the production of lead dust.
2. The lead paste smelting process does not produce or produce a small amount of SO2 pollutants to be discharged into the atmosphere, lighten the burden of desulphurization of tail gas of smelting units, and make it greener and more environmentally friendly.
3. The comprehensive recovery and utilization of S element in lead paste can be realized, and the high purity by-product ammonium sulfate or sodium sulfate can be prepared to create more economic value.
Technology and equipment for Desulfurization and recovery of by-products by lead paste Sodium method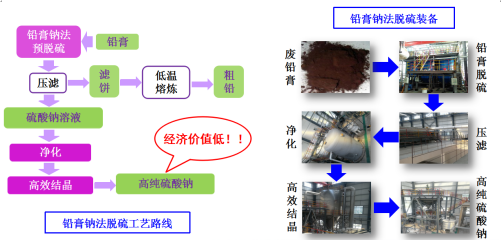 Process route of desulphurization by lead paste ammonium method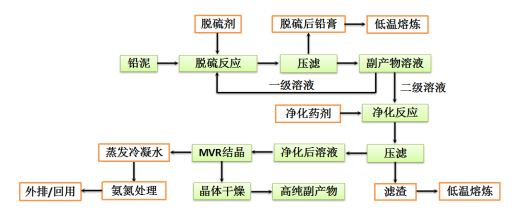 Operation effect of pre-Desulfurization system by lead paste ammonium method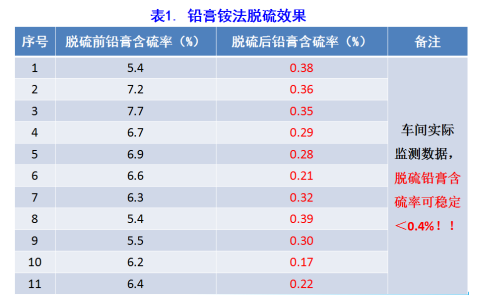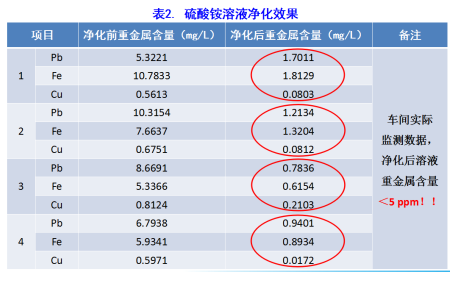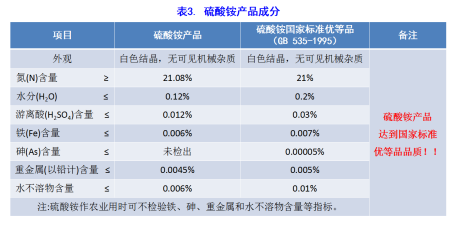 Technical advantages of pre-Desulfurization by lead paste ammonium method
The main results are as follows: 1. The sulfur content of the material is stable and the reaction efficiency is high, while in the kettle reaction, the sulfur content of the material is less than 0.6%.
2. Expansion inhibition system: the production capacity is increased by 4 times; purification system: the content of heavy metal impurities is less than 5 ppm;.
3. For every reclaimed lead, 1.36 tons of standard coal can be saved, 98.7 tons of solid waste can be reduced, and 0.66 tons of sulfur dioxide can be reduced.
4. The secondary utilization of desulphurization mother liquor can greatly reduce the energy consumption.
5. The international pioneering technology, the utilization rate of resource recovery is high, the equipment requirement is low, and the by-product has a good market.