SMM1, March 23: recently, South32 released its fourth quarter 2018 results, financial results show that in the second half of 2018, Australian manganese ore production broke the historical record, reaching 1811 wet tons, South Africa manganese ore production has also increased.
In October 2018, the company paid a year-end dividend for fiscal 2018, costing a total of $316 million, and bought 68 million shares in cash in the second half of the year. As of December 31, 2018, the company completed 79% of its capital management plan with US $1 billion and bought back 272 million shares at A $3.09 per share through market trading.

Note: first half of 1H18:2018 fiscal year; first half of 1H19:2019 fiscal year; second quarter of 2Q18:2018 fiscal year; third quarter of 3Q18:2018 fiscal year; fourth quarter of 4Q18:2018 fiscal year; first quarter of 1Q19:2019 fiscal year; second quarter of 2Q19:2019 fiscal year
Australian manganese industry:
The Australian manganese industry achieved a new ore performance in the second half of 2018, with marketable ore production increasing by 6% (110 kilotons) to 1811 kilotons, and the Australian manganese industry said that primary circuits continued to achieve high utilization. The design capacity of high quality concentrate (PC02) circuit is about 120% of its design capacity, accounting for 9% of the total output. The production guidelines for fiscal year 2019 remain unchanged at 3,350 kilowatt tons, and the rainy season is expected to affect production for the rest of the fiscal year.
As a result of the accidental shutdown of production in one of the four furnaces in the second half of 2018, the amount of manganese alloy available for sale decreased by 7 per cent (or 6kt) to 76kt. When the furnace is subsequently resumed, additional maintenance is planned for the first half of 2019.
South African Manganese Industry:
In the second half of 2018, the marketable ore production of the manganese industry in South Africa decreased by 5 per cent (or 54,000 wet tons) to 1075 kilotons, as the decrease in secondary product production was offset by an increase in the volume of high-quality ore. With production guidance unchanged at 205 kilowatt tons in fiscal year 2019, South Africa's manganese industry will continue to monitor market demand and optimize the use of high-cost trucking.
South32 Manganese Mine Price:

Note: the first half of 1H18:2018 fiscal year; the second half of 2H18:2018 fiscal year; the first half of 1H19:2019 fiscal year; the first half of 1H19vs 1H18:2019 fiscal year compared with the first half of fiscal year 2018; the first half of 1H19vs2H18:2019 fiscal year compared with the second half of fiscal year 2018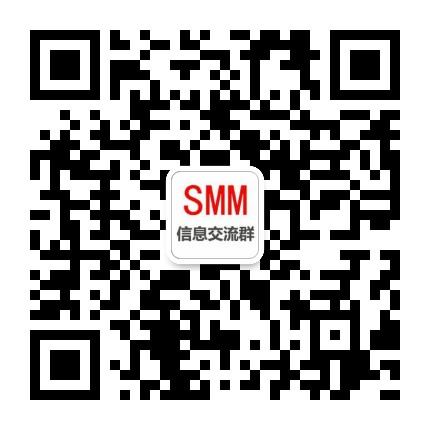 Scan QR code, apply to join SMM metal exchange group, please indicate company + name + main business