SMM7, March 18: as of press time, Shanghai nickel rose 3.56%, Shanghai tin rose 1.69%, Shanghai zinc fell slightly, Shanghai aluminum fell 0.25%, Shanghai copper fell 0.38%, and Shanghai lead rose 0.95% as of morning trading, Shanghai nickel rose 3.56%, Shanghai tin rose 1.69%, Shanghai zinc fell slightly, Shanghai aluminum fell 0.25%, Shanghai copper fell 0.38%, Shanghai lead rose 0.95%. Black Zhang fell mutually, iron ore rose 0.34%, thread fell slightly, hot roll rose slightly, coking coal fell 0.39%, coke fell slightly.
The main force of Shanghai Copper was adjusted back to 46620 yuan overnight, and then rebounded to a high of 46960 yuan, closing at 46930 yuan, an increase of 0.15 per cent. The price of LME copper fell back to $5927 overnight after closing in the Asian market, after which prices rebounded sharply to $5982.5, or 0.38 per cent, to close at $5992.5. Overnight trade relations between China and the United States rose sharply, but the U. S. economic brown book judgment is still partial pigeon, interest rate cut expected to depress the dollar index and push copper prices to rebound, the current domestic copper market supply and demand is weak, copper prices to maintain shock consolidation operation.
In the morning, Shanghai nickel rose slightly lower than the night trade, but the main 1908 contract is still up nearly 2%, the futures price since the end of August last year since the high, now nearly 40 million of the capital inflow blessing. The World Bureau of Metal Statistics reported yesterday that the global nickel market gap widened to 57300 tons from January to May, followed by a slightly slower release of ferronickel in June, further confirming that the supply and demand side of nickel is not as bad as previously thought. In addition, in this round of nickel price rise at the same time, downstream stainless steel plants and agents also continue to push forward the price, nickel market bulls are not scattered.
Oil prices fell for the fourth day in a row on Thursday after official data showed a sharp increase in US oil stocks last week, indicating weak demand during the peak driving season. Crude oil stocks fell more than expected last week, but concerns about a sharp increase in refined oil inventories dragged down oil prices, according to data released by the US Energy Information Administration on Wednesday. EIA said U.S. crude oil stocks fell 3.1 million barrels last week, with the market forecasting a decrease of 2.7 million barrels; gasoline stocks increased by 3.565 million barrels, with the market forecasting a decrease of 925000 barrels; and distillate stocks increased by 5.686 million barrels, with the market forecasting an increase of 613000 barrels. In addition, at a time of tension between the United States and Iran, another tanker accident in the Middle East has not affected the market.
Today's forecast:
Copper: although last night, weaker than expected U. S. economic data stimulated the market to strengthen expectations of interest rate cuts, but yesterday's economic brown book also shows that the U. S. economy continues to maintain moderate growth, so there is still greater uncertainty about interest rate cuts, the market still has a preference for safe havens, superimposed the current weakness in crude oil demand, copper prices overall downward pattern appears. At present, the center of gravity of Shanghai copper moves to the middle rail of Brin, alert to the high level of KDJ index to form a bad dead fork. Spot market prices rose slightly today, which will add to the fear of high sentiment in the market. Market activity is expected to decline, but the holding mood will be maintained. It is expected that London copper 5950 to 6000 US dollars / ton, Shanghai copper 46400 to 46900 yuan / ton, spot water 30-90 yuan / ton.
Aluminum: it is expected that Shanghai Aluminum Company will run between 13750 yuan / ton and 13850 yuan / ton within 1909 contract days, and the spot premium will be concentrated between 30 yuan / ton and 10 yuan / ton. Overnight dollar index high fell, external metal red fat green thin, market atmosphere improved under the situation of Lun aluminum trend is more stable, recorded four Lianyang, is expected to run in the range of 1800 to 1860 US dollars / ton today.
Lead: Lun lead broke through a new high above $2000, with strong financial strength, in the case of the structure is still in contango, Lun lead does not have the support of strong fundamentals, only by the promotion of funds, what will be the sustainability of the? Shanghai lead has been a strong trend for several days, but the domestic spot market transaction is light, does not support the current futures prices, of which capital interference factors are greater, investors need to be careful to blindly follow more, short-term attention to the main further trends.
Zinc: overnight zinc received a small positive line, attached to the shadow line on the 40-day EMA suppression, short position reduction to improve the up and down of the zinc, the action on the zinc is still to be considered, within a day or run at $2420 to $2470 per ton. Overnight Shanghai zinc as a whole around the 20-day moving average, supply recovery has not been reflected, rigid demand purchasing still contribute part of the consumption, or give bulls a certain amount of kinetic energy, Shanghai zinc or run in the range of 19200 to 19700 yuan / ton within a day. Material 0 # domestic double swallow zinc increased by 50 to 90 in August.
Nickel: Lun Ni continued to rise strongly, Lianyang 11, there is no other resistance above, 16000 US dollars / ton line for the recent pre-high pressure level. Overnight Shanghai nickel continued the upward trend, closed at the small positive line, today focused on the upper front high of 116000 yuan / ton first-line resistance situation. The spot is 110000 to 112000 yuan / ton.
Tin: Lunxi is expected to hold the support below and try to effectively stand above the $18000 mark. It is estimated that the support below tin in Shanghai will be located near 132000 yuan / ton under the platform. Spot market, Shanghai tin main 1909 contract last night to maintain the center of gravity stable, today's mainstream trading price is expected to hold steady at 134000 to 136000 yuan / ton.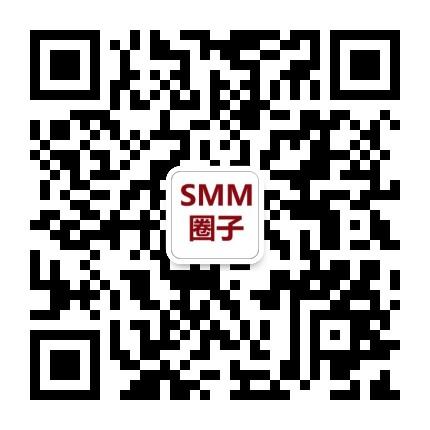 Scan QR code and apply to join SMM metal exchange group, please indicate company + name + main business