SMM7 12-month news: the non-ferrous metals market rose and fell in half this morning, by the end of the afternoon, Shanghai copper rose 0.34%, Shanghai lead fell slightly, Shanghai nickel rose 0.51%, Shanghai tin rose slightly, Shanghai aluminum fell 0.79%, Shanghai zinc fell 0.55%; economic growth slowed and demand shrank, causing pressure on the tin market to exceed the supply problem. Production cuts in countries such as Myanmar are likely to be offset by new projects in Central Africa. LME three-month tin is now at about $18000 a tonne, down 15 per cent since hitting a one-year high of $21800 in February, when LME tin inventories were at record lows, pushing up prices. Shanghai nickel main closing price of 103650 yuan. LME3 nickel closed the day before, up 0.81 per cent, at $13120. Spot trading of electrolytic nickel is general, Russia nickel to Shanghai nickel 1908 discount 500yuan / ton, Jinchuan supply is tight, rising water 1400 yuan / ton. Fundamentally, Indonesia has an adequate supply of nickel mines, and Indonesia Delong's new capacity has been delayed until the fourth quarter. Stainless steel inventory is at an all-time high and the transaction is light. According to the International stainless Steel Forum (ISSF), in the first quarter of 2019, the global output of stainless steel crude steel was 12.464 million tons, down about 2.5% from the same period last year and 5.4% higher than the previous month.
In the black system, iron ore rose 0.46%, thread fell 0.45%, coking coal increased 0.79%, hot roll fell 0.62%, coke rose slightly. Iron ore futures in Dalian rose on Friday amid lingering supply concerns that are expected to push futures prices to their best weekly performance since mid-June, despite production restrictions and price gains in some cities. At one point, the main iron ore futures contract rose 1% to 882 yuan per ton. Iron ore stocks imported from Chinese ports have fallen 18 per cent this year as safety checks triggered by Vale's dam break in Brazil and supply disruptions caused by weather problems in Australia. Port iron ore stocks hit a two-and-a-half-year low of 115.25 million tons at the end of June, rising slightly to 115.6 million tons last week, according to industry data.
Crude oil futures rose on Friday as U. S. oil producers in the Gulf of Mexico cut production by more than half in the face of a tropical storm and tensions continued in the Middle East. Brent crude oil futures rose 41 cents, or 0.62 percent, to $66.93 a barrel. The contract settled down 0.7% on Thursday after hitting a May 30 high of $67.65 a barrel.
Spot today:
Lead: Guangdong market Nanhua lead 16100 yuan / ton, the average price of SMM1# lead water 50 yuan / ton quotation; lead price high shock, storage enterprises meet low replenishment warehouse, the market transaction is general. Henan Yuguang and other smelters mainly to long single transaction; Wanyang 16050 yuan / ton, SMM1# lead average price flat water quotation; Jinli 16020 yuan / ton, SMM1# lead discount 30 yuan / ton; Henan small factory 16000 yuan / ton, SMM1# lead average discount 50 yuan / ton. Lead prices gradually recovered the decline, storage enterprises see lead prices stabilized, some began to purchase on demand. Other areas such as: Jiang copper 16075 yuan / ton, the average price of SMM1# lead water 25 yuan / ton quotation; Anhui copper crown 16100 yuan / ton, SMM1# lead average price rise water 50 yuan / ton; Yunnan area small factory lead 15800 yuan / ton, SMM1# lead average price discount 250 yuan / ton; some storage enterprises wait and see a few days later, today began rigid demand procurement, market transaction is general.
Zinc: Shanghai 0 # zinc mainstream transaction 19140 19180 yuan / ton, Shuangyan, Chihong 19180 19200 yuan / ton, 0 # ordinary July water 50 60 yuan / ton; Shuangyan, Chi Hong reported 70 100 yuan / ton. 1 # the mainstream transaction was between 19040 and 19070 yuan per ton. Shanghai Zinc 1908 contract bottomed out in intraday trading, closing at 19100 yuan per ton in the morning market. The low price of zinc remained stable, and the fluctuation of the price difference between the current month and the next month was relatively smooth. Traders completed the exchange of quotations for months. In the morning market, the average price of August was 50 to 60 yuan / ton, and the net average price and 5 yuan / ton transaction was more concentrated. Due to the long-term single demand among traders, the market rose 50 yuan / ton. The transaction was also better, the quotation translated to 60 yuan / ton, and the trade was light in the second trading period. Market trading has turned to focus on downstream brands, the trading atmosphere has become lighter, downstream near the weekend to maintain on-demand procurement, the overall transaction is still dominated by traders.
< updating >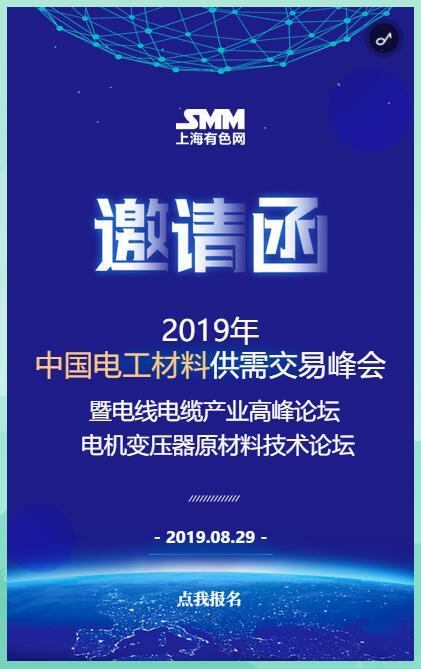 Click to sign up for this summit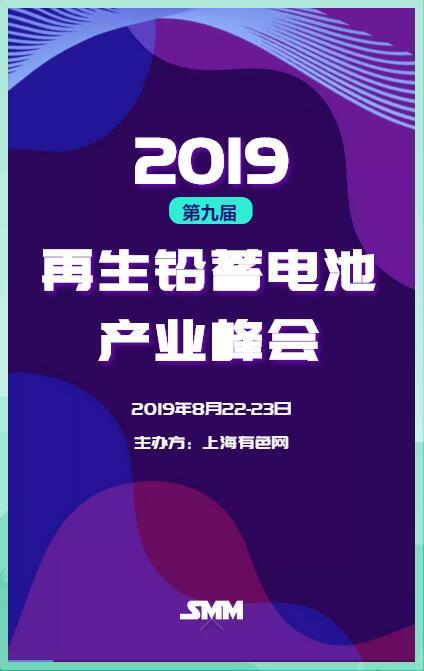 "Click to sign up for this summit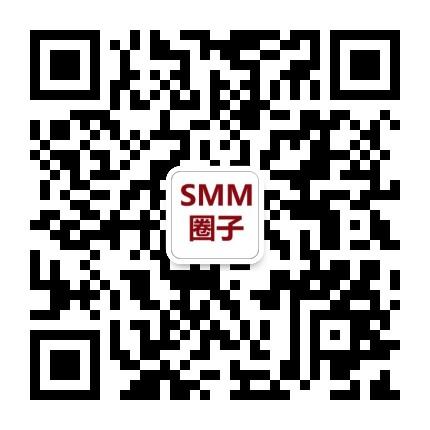 Scan QR code and apply to join SMM metal exchange group, please indicate company + name + main business