SMM6, 18 March: today's attention to the European Central Bank President Draghi (Mario Draghi) delivered the opening speech at the annual meeting of Sindra, Portugal, the theme of the forum is "European Economic and Monetary Union has gone through 20 years," Bank of England Governor Carney (Mark Carney) attended the European Central Bank forum in Portugal, in addition, British Conservative Party leaders will vote in today's election.
In terms of data, the euro zone's adjusted trade account for April (100 million euros) was released in the afternoon. Foreign trade is one of the main factors driving the economic growth of the euro zone, so it has considerable forecasting ability for the economy.
The euro zone ZEW economic sentiment index for June, which reflects the expectations of analysts and institutional investors for the euro zone economy over the next six months, is an economic leading indicator. The numbers are good, and the euros are good. But the survey is less important than the index of economic sentiment for Germany's ZEW.
Consumer prices are the main component of overall inflation, with the euro zone adjusting its annual CPI rate at the end of the quarter (%) in May. Inflation is important to currency valuation because rising prices will cause the central bank to raise interest rates in order to control inflation targets.
Germany's June ZEW economic sentiment index, ZEW economic sentiment index is an important index of the German economy, the figure was released in the third week of each month. In general, if the data rise, it will be good for the euro; otherwise, it will be negative for the euro.
The monthly rate of construction permits in the United States in May (%), construction permits are a leading indicator of the future direction of the real estate construction industry. If the construction permit increases, it indicates that the housing market will be active in the future, which is good for the dollar.
The annual monthly rate (%) of new housing starts in the United States in May is a leading indicator of the health of the economy because of its wide impact. For example, construction workers and inspectors are provided with jobs, and builders provide different construction services.
Us API crude stocks moved (10,000 barrels) in the week ending June 14, and the number of inventories affected the prices of refined oil products that could have an impact on inflation and other economic effects. The prices of crude oil and refined oil will have an important impact on the economy of the United States, a major consumer of the product, and on the Canadian dollar, the currency of Canada, a major exporter of crude oil.
Today's important financial data: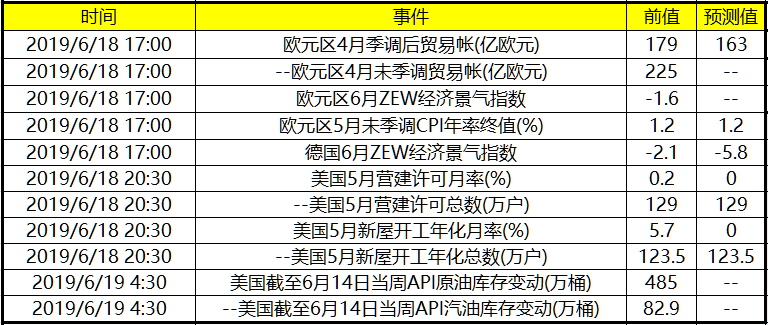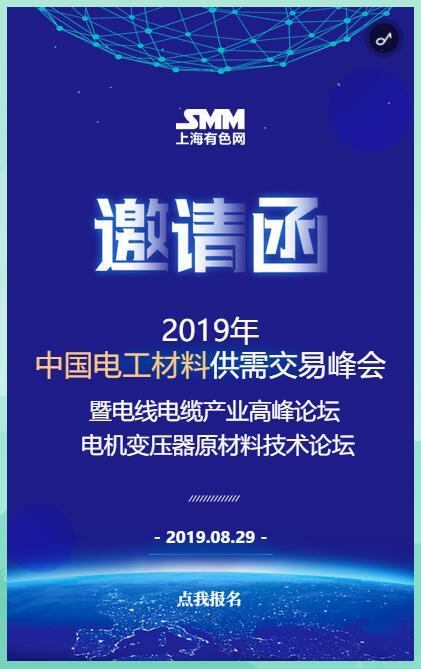 Click to sign up for this summit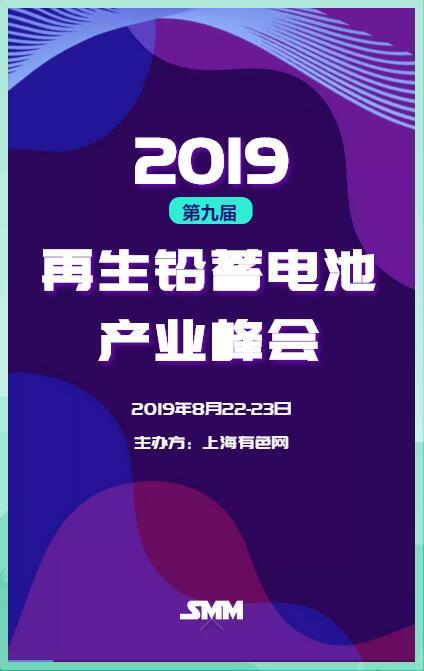 "Click to sign up for this summit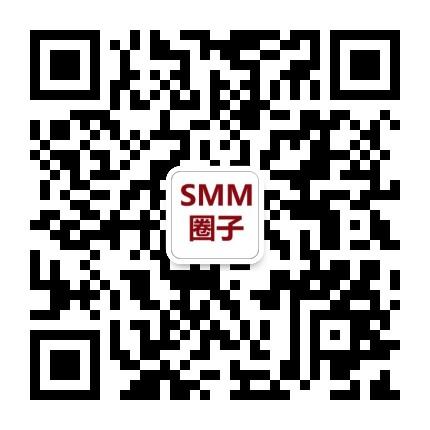 Scan QR code and apply to join SMM metal exchange group, please indicate company + name + main business