Event Overview
Zinc College China will host its 3rd international conference on zinc smelting & refining, recycling and environment in China. It will be jointly organised by the International Zinc Association and Yunnan Chihong Zn & Ge Co., Ltd., and co-organised by Yunnan Xiangyun Feilong Recycling Technology Co., Ltd. and Outotec Oyj of Finland.
Leading Chinese and international zinc industry experts will be invited to report on the latest process and equipment developments in zinc smelting, refining and recycling. The conference will focus on environmental protection strategies such as utilisation of leaching residue generated during zinc smelting. Markets, applications and the impact of new environmental regulations on zinc production and use in China and Europe will also be covered. Conference attendees will have the opportunity to join plant visits.
This conference will be designed as a Zinc College, IZA's biennial training programme for the zinc industry, covering the industrial chain from exploration and mining, to production, processing and applications, to pricing, trading, environment and sustainability. Zinc College China will focus on smelting and refining, recycling and environmental protection technologies.
There will be real-time translation in English and Chinese throughout the conference.
Tentative agenda
October 28: Registration
October 29-30: Presentations and reports, panal discussion and case study
October 30, afternoon: Internal exchange meeting for IZA China Members (concurrent session)
October 31: Plant visit to Yunnan Chihong Zinc Co., Ltd.
(Optional) Yunnan Xiangyun Feilong Recycling Technology Co., Ltd. (Xiangyun County, Dali City)
(Optional) Yunnan Daze Electrode Technology Co., Ltd. (Kunming City)
We welcome any comments through WeChat or email. Attendees can also pose questions to speakers and speakers will respond during their presentation or personally.
We welcome papers from experts in the zinc and zinc-related industries. All the papers will be published during the conference. Attendees can discuss papers with the authors during the conference.
Fees
Early Registration until 25 September 2018
US$300 – IZA-Member // US$400 – Non-Member
Registration as of 26 September 2018
US$500 – IZA-Member // US$600 – Non-Member
Note: Fees include admission to all sessions, refreshments, lunch, dinner, and conference documents, plant tours to Yunnan Chihong Zinc & Germanium and/or optional plant tours to Yunnan Xiangyun Feilong Recycling Technology and Yunnan Daze Electrode Technology. Accommodation is also included.
Registration
Please register by returning the completed registration form by email to izachina@163.com. Registration fees can be paid by WeChat or bank transfer.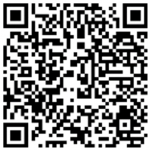 Conference Venue
EMPARK Grand Hotel Kunming
Address: No. 1, Yingbin Road, Kunming Century City, Guandu District, Kunming City
(at the intersection of Jiufu Road, Guangfu Road 5 minutes' walk from metro Line 1 and Airport Line 4)
Organizers
Organizer: International Zinc Association (IZA)
Co-organiser: Yunnan Chihong Zinc & Germanium
Supporting organizers:
Yunnan Xiangyun Feilong Recycling Technology Co., Ltd.China ENFI
Outotec Oyj, Outotec, Finland
Yunnan Daze Electrode Technology Co., Ltd.
Operator: Zinc Association Information & Technology (Shanghai) Co., Ltd.
Supporters:
Shanghai Futures Exchange
Shanghai Metals Market (SMM)
Beijing Antaike Information Development Co., Ltd.
Event Contact:
Tony Tong
Mobile: 18930937507
Email: izachina@163.com
Register for the conference here