SHANGHAI, Nov 8 (SMM) – Less openness to waste imports, alongside an improved recycling system and strengthened supervisions on the industrial chain, will continue to push the development of China's copper scrap market towards standardisation, said Wei Xue, senior copper analyst at SMM.
China banned imports of lower-grade Category Seven copper from the start of 2019, and recategorised high-grade Category Six copper scrap into restricted imports, which require licenses and quotas, from the start of July, the analyst explained to delegates at copper sub-session of the 2019 South China Metals Industrial Summit on November 7.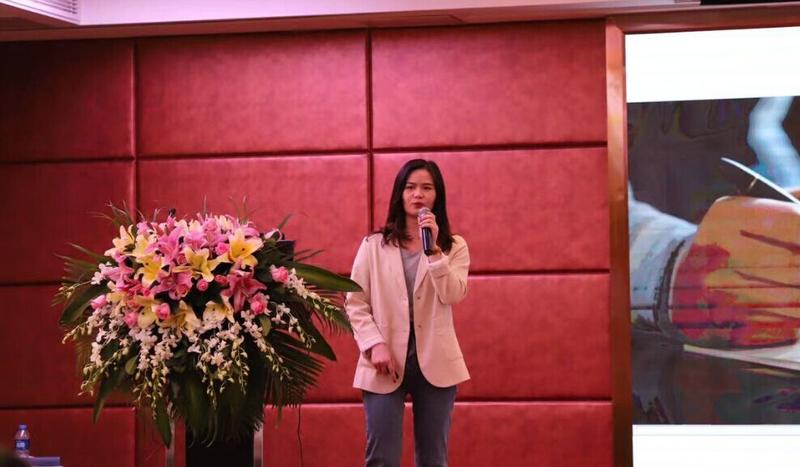 Downstream producers that use copper scrap as feedstock are likely to feel the impact of tighter import restrictions in the fourth quarter, as the government further scaled back quotas in the latest batch of approval.
She estimated a year-over-year decline of 270,000 mt in metal content of copper scrap imports in the second half of the year, leading to a fall of 164,000 mt for the full-year imports, standing at 1.09 million mt.
Wei added that tight scrap availability has prompted downstream consumers to seek alternative copper ingot waste that was not listed as restricted imports.
While less copper scrap has entered China since 2018, metal content of the imports limitedly shrank as the grade of copper scrap imports rose significantly, said Wei. This, together with weak performance of copper scrap consumption, did not create a considerable supply deficit in the domestic scrap market in 2019.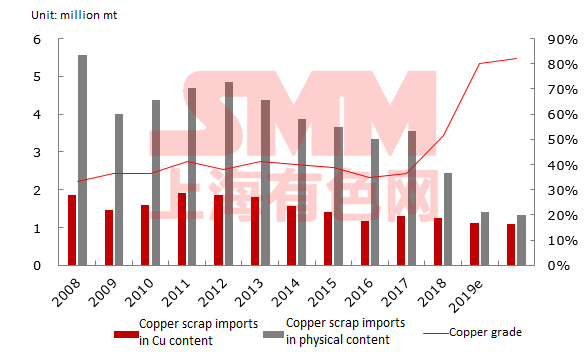 The analyst did not expect scrap shortage to further boost consumption of refined copper as the market share of copper scrap has been squeezed down to a very low level by the shifted demand for copper cathode.
With the environmental campaign against solid waste gaining momentum, metal scrap imports, including the so-called Category Six metal, will be completely phased out by end 2020, according to China's Ministry of Ecology and Environment.
Authorities are also mulling reclassifying some Category Six metals as resources before a full ban by end 2020. Wei expected this to involve some 10% of the current scrap copper imports.