GoldFields, a South African gold producer, said on Friday that its output fell 2% in the third quarter from a year earlier and that costs rose in the quarter, but the company stuck to its annual production and cost forecasts.
In the three months to September 30, gold production was 523000 ounces, down 3 per cent from the previous quarter, while total maintenance costs rose 4 per cent from a year earlier, the company said in a statement.
However, GoldFields kept its full-year production forecast unchanged, adding that production was expected to be at the top of the previously published guidance range.
"this provides us with a solid foundation to increase production and reduce total costs by 2020, enabling the group to generate strong free cash flow," the company said. "
During this period, the company reduced its net debt by $97 million and said it did not intend to engage in any further debt increase activities in or after 2020.
GoldFields's overall profit in the first half was dragged down by a $109 million hedge loss.
A grand event for thousands of people in China's non-ferrous metal industry
Shanghai colored net (SMM) annual meeting is the annual event of the metal industry, with an annual participation scale of thousands of people, domestic and foreign metal industry people gathered together to review and summarize the experience and harvest of the year, and lay the groundwork for the production, operation and operation of the coming year.
This year's "2019 China Nonferrous Metals Industry Annual meeting and 2020 (SMM) Metal Price Forecast Conference" was jointly created by SMM and China Renewable Resources Industry Technology Innovation Strategic Alliance and Shanghai Nonferrous Metals Industry Association. At the same time, the first "China Renewable Metals Industry chain Development Summit Forum" was held, and SMM metal price forecasting conference and waste battery recycling exchange were set up for you to enjoy. From the development of non-ferrous metal market to the recycling of renewable resources, from the detailed explanation of policies and systems to the research and development of industrial chain technology.
This is not only a meeting, but also an industry exchange of information, collision thinking sparks of brainstorming!
"Click to sign up for SMM Annual meeting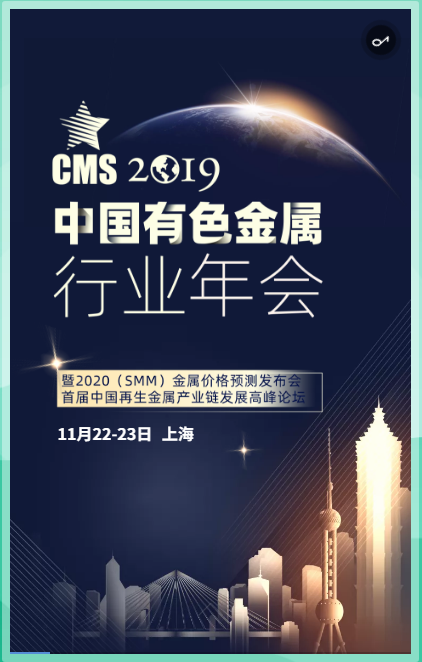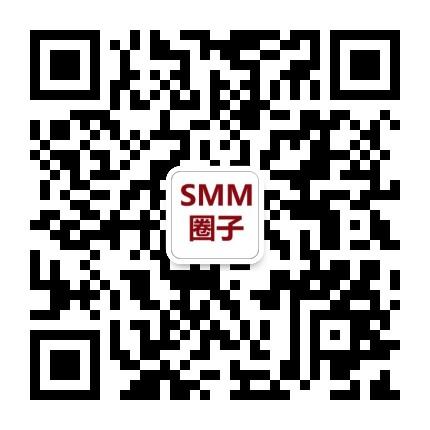 Scan QR code, apply to join SMM metal communication group, please indicate company + name + main business