SMM11, March 8: Australian Exploration Company recently announced that its flagship exploration project, Red Mountain (Red Mountain) in central Alaska, has been linked to Sandfire Resources NL. Signed a transfer into the contract.
The Hongshan project already has two high-grade ore deposits, with an estimated grade of 9.1 million tons of mineral resources and a grade of 12.9%, containing 1.1 million tons of zinc equivalent.
At the same time, the Mt Carrington project is located in northern New South Wales, near Drake. The project is a precious metal asset near production, with 341000 ounces of gold and 23.2 million ounces of silver.
A grand event for thousands of people in China's non-ferrous metal industry
Shanghai colored net (SMM) annual meeting is the annual event of the metal industry, with an annual participation scale of thousands of people, domestic and foreign metal industry people gathered together to review and summarize the experience and harvest of the year, and lay the groundwork for the production, operation and operation of the coming year.
This year's "2019 China Nonferrous Metals Industry Annual meeting and 2020 (SMM) Metal Price Forecast Conference" was jointly created by SMM and China Renewable Resources Industry Technology Innovation Strategic Alliance and Shanghai Nonferrous Metals Industry Association. At the same time, the first "China Renewable Metals Industry chain Development Summit Forum" was held, and SMM metal price forecasting conference and waste battery recycling exchange were set up for you to enjoy. From the development of non-ferrous metal market to the recycling of renewable resources, from the detailed explanation of policies and systems to the research and development of industrial chain technology.
This is not only a meeting, but also an industry exchange of information, collision thinking sparks of brainstorming!
"Click to sign up for SMM Annual meeting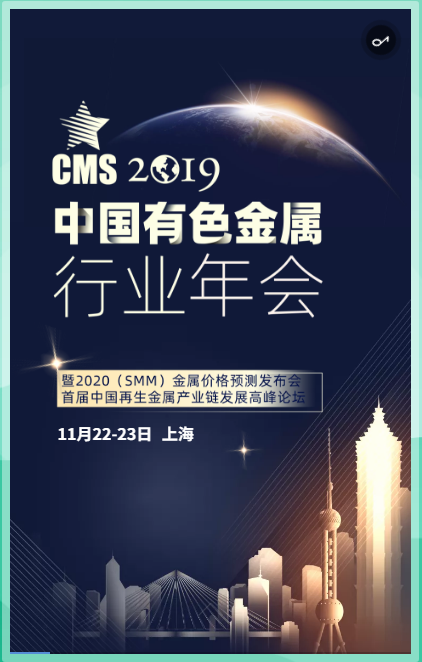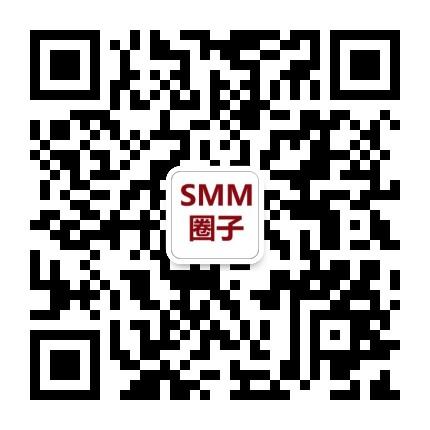 Scan QR code, apply to join SMM metal communication group, please indicate company + name + main business