COMEX gold futures fell about 2 per cent on Thursday to their lowest level in more than three months, as investors' buying of safe haven gold fell as the outlook for trade between China and the US was optimistic, according to SMM.
At 14:30 New York time on November 7 (02:30 Beijing time on November 8,), COMEX), the most actively traded December gold futures closed down $26.70, or 1.8%, at $1466.4 an ounce. The contract hit a minimum of $1461.40, its lowest level since Aug. 5.
SukiCooper, precious metals analyst at Standard Chartered, said: "some of the safe haven flows driven by optimism around potential agreements or first-stage agreements are starting to slow, and there has been some profit-taking against this backdrop."
"over the past week, we have seen some of the risks supporting the gold market begin to ease, such as trade concerns, Brexit and hawkish tendencies from the Federal Reserve," he said. As a result, this is almost a delayed response, with profit-taking. "
At a news conference held on November 7, Gao, spokesman for the Chinese Ministry of Commerce, revealed that over the past two weeks, the leaders of China and the United States have held serious and constructive discussions on properly addressing their core concerns, and agreed to cancel the tariff increase in stages as the agreement progresses.
Gao said that if the (China and the United States) reach the first stage agreement, tariffs should be abolished at the same rate according to the contents of the agreement, which is an important condition for reaching an agreement.
Gao said: China's position on the tariff issue has always been clear, and the trade war should begin with the imposition of tariffs and should also be terminated by the abolition of tariffs. As for the number of cancellations of the first phase, it can be agreed upon in accordance with the contents of the first phase agreement.
All three major US stock indexes hit record highs, with global indices rising to 21-month highs on optimism about trade deals. The dollar index climbed to a three-week high.
Yields on 10-year US Treasuries rose to their highest level since August 1, further depressing gold prices.
Gold also fell below its 100-day moving average of about $1476 an ounce for the first time since May.
China's gold reserves at the end of October were 62.64 million ounces (about 1948.32 tons), compared with 62.64 million ounces (about 1948.32 tons) in September, the people's Bank of China said on Thursday.
In dollar terms, China's gold reserves were $94.651 billion at the end of October and $93.045 billion at the end of September.
Other precious metals, December silver futures fell 58.8 cents to settle at $17.010 an ounce.
Platinum futures fell $17.70 in January 2020 to settle at $914.0 an ounce.
December palladium gold futures rose $16.70 to settle at $1777.80 an ounce.
A grand event for thousands of people in China's non-ferrous metal industry
Shanghai colored net (SMM) annual meeting is the annual event of the metal industry, with an annual participation scale of thousands of people, domestic and foreign metal industry people gathered together to review and summarize the experience and harvest of the year, and lay the groundwork for the production, operation and operation of the coming year.
This year's "2019 China Nonferrous Metals Industry Annual meeting and 2020 (SMM) Metal Price Forecast Conference" was jointly created by SMM and China Renewable Resources Industry Technology Innovation Strategic Alliance and Shanghai Nonferrous Metals Industry Association. At the same time, the first "China Renewable Metals Industry chain Development Summit Forum" was held, and SMM metal price forecasting conference and waste battery recycling exchange were set up for you to enjoy. From the development of non-ferrous metal market to the recycling of renewable resources, from the detailed explanation of policies and systems to the research and development of industrial chain technology.
This is not only a meeting, but also an industry exchange of information, collision thinking sparks of brainstorming!
"Click to sign up for SMM Annual meeting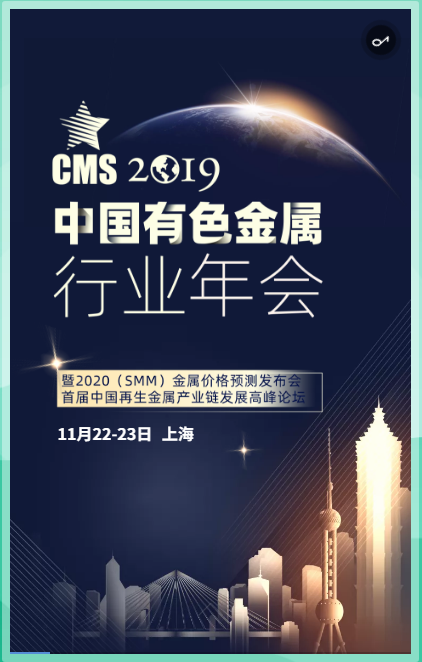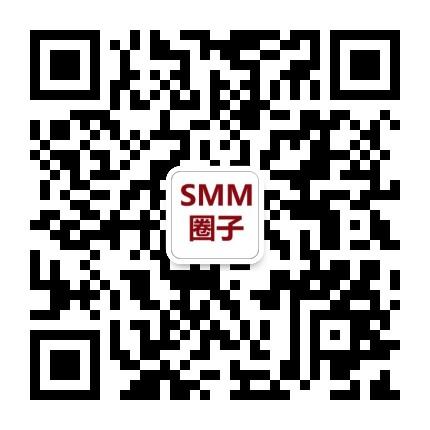 Scan QR code, apply to join SMM metal communication group, please indicate company + name + main business