SHANGHAI, Nov 6 (SMM) – China's aluminium production is likely to grow significantly in 2020, said Andy Home, Senior Metals Columnist at Thomson Reuters, indicating a potential jump in exports in anticipation of relatively moderate growth in domestic demand.
People are expecting a "really big jump" in aluminium production from China next year, Home said in an exclusive interview with SMM at the SMM London Metals Seminar last week.
SMM research found that Sichuan Guangyuan Zhongfu plans to commission 250,000 mt/year of new capacity this month, while Yunnan Shenhuo will put 150,000 mt/year into operation. Output from Mengtai which was commissioned in the second half of October was available in the markets, while it was heard that Xinfa would resume part of its capacity in November.
While the expectations of greater supply cast a shadow on aluminium prices in the coming year, downside in prices is limited, Home said, as losses will lead to smelter closures across the world.
On the demand side, domestic growth is unlikely to catch up with supply expansion. Transport is likely to be the stellar driver of aluminium consumption in China and elsewhere in the world, Home added.
On the US-China trade front, Home believes that US tariffs did not take a hefty toll on China's aluminium exports, and just the destination changed. While exports to the US dropped almost 50%, cargoes flowed to Asian and European countries.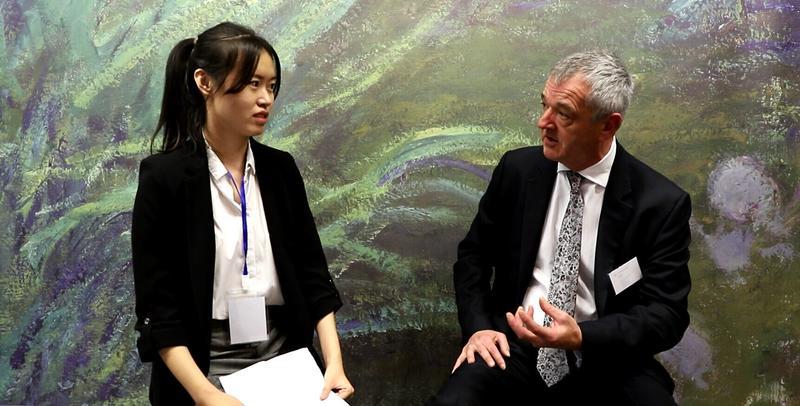 SMM Interviewer Xueying Zhu (left) and Andy Home