SMM: Miao Ping, assistant director of the Beijing low-carbon Clean Energy Research Institute and director of the New Energy Center, believes that only by choosing cheaper and more stable hydrogen sources and achieving economies of scale can we effectively reduce the investment and operating costs of hydrogen stations and the healthy development of the hydrogen energy industry.
The hydrogenation station will be built in the energy field.
Miao Ping, assistant director of the Beijing low carbon Clean Energy Research Institute and director of the New Energy Center, said that by 2030, China's hydrogen fuel cell vehicles will reach 2 million, corresponding to a hydrogen demand of between 4 million and 8 million tons, requiring 20, 000 hydrogen stations. Miao Ping said that if industrial electricity is used to electrolyze water to produce hydrogen, the cost is high, and the ideal way is to use abandoned electricity to produce hydrogen. The data show that there are about 100 billion degrees of renewable energy abandoned in China from 2017 to 2018. If all of them are used to produce hydrogen, about 18.6 million tons of hydrogen can be produced.
"there are also three problems in hydrogen production from renewable energy: regional, seasonal and actual environment. In addition, with the development of energy storage technology and distributed energy technology, the proportion of wind, water and light in China will be lower and lower. Using wind and water to produce hydrogen may not meet the needs of hydrogen energy development in the future." That's what Miao Ping said.
In terms of hydrogen production from coal gasification, the total hydrogen production from coal gasification in 2017 is about 23 million tons, and the total hydrogen capacity can reach about 30 million tons, which can meet the needs of hydrogen energy development during the 14th five-year Plan period or the 15th five-year Plan period. In the future, hydrogen production from coal will still be the main source of hydrogen in chemical industry. With the decline of the cost of renewable energy electricity and electrolytic water hydrogen production, it is expected that renewable energy hydrogen production will gradually replace fossil energy hydrogen production after 2030, and renewable energy hydrogen production will become the mainstream technology by 2050.
Experts suggest that in the construction of hydrogenation stations, it is best to build hydrogenation stations in places with hydrogen sources and energy sources, so that local conditions and local materials can be used; at the same time, we should not blindly pursue absolute greening, because blindly pursuing greening in the early stages of hydrogen energy development is disadvantageous to hydrogen energy development; in addition, renewable energy can be used with fossil fuels to produce hydrogen, so that the cost of hydrogen energy can be reduced.
Achieve security management and intelligent management
Liu Shaojun, general manager of Shanghai Shunhua New Energy Systems Co., Ltd., said that the hydrogenation infrastructure consists of three key equipment: hydrogenators, compressors and hydrogen storage tanks. Speeding up the localization of these core equipment is the key to reducing the cost of hydrogenation infrastructure.
In addition to the cost, the safety problems that may be caused should be considered in the construction of the hydrogenation station. Chen Lijuan, deputy director of liquid air thick hydrogen energy equipment co., Ltd., said that for hydrogen, combustion should have three conditions: combustible, oxide and energy. Hydrogen flame is almost difficult to extinguish, many filling stations, including hydrogen stations are now equipped with fire extinguishers, but can not deal with hydrogen fire accidents, the most effective way is to use high-temperature steam, on the fire source until the hydrogen is burned, but can not be extinguished, can only play a restraining effect. So when hydrogen is burning, the most effective way is to turn off the gas source first, evacuate to the safe area, do not think to put out the fire.
In this regard, Chen Lijuan suggested, first of all, to achieve safety management, in the case of safety management hydrogenation station can be regarded as safe; secondly, to achieve intelligent management. When we think that manual management is unreliable and prone to mistakes, we will try our best to employ as few people as possible, automate or even unmanned; finally, the hydrogenation infrastructure should be built in strict accordance with international norms to ensure that there are no problems in quality.
Liu Shaojun said that the safety system of the hydrogenation infrastructure is roughly divided into two aspects: one is prevention through technology, and the other is prevention through human management and operation. This system can be combed from the aspect of hydrogen leakage. The first layer is to ensure that hydrogen is not leaked as far as possible, in which the requirements for material, joint and installation design are relatively high; the second layer is equipped with safety protection components, including leakage sensor, pressure and temperature monitoring; the third layer is to ensure that the leaked hydrogen is not concentrated, which involves the design of the structure of the whole hydrogenation station. The fourth layer is after hydrogen leakage, to avoid nearby fire, in the technical level to consider a lot of electrical equipment protection; the fifth layer is in case of hydrogen explosion how to do? This requires a quantitative risk assessment to minimize the loss.
"Click to sign up for a thousand people event in China's non-ferrous metals industry.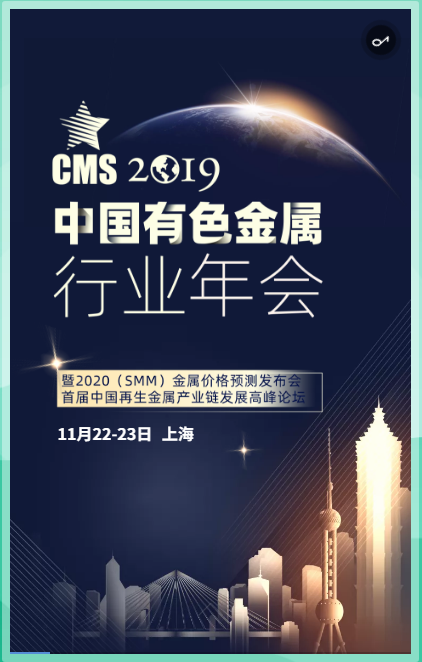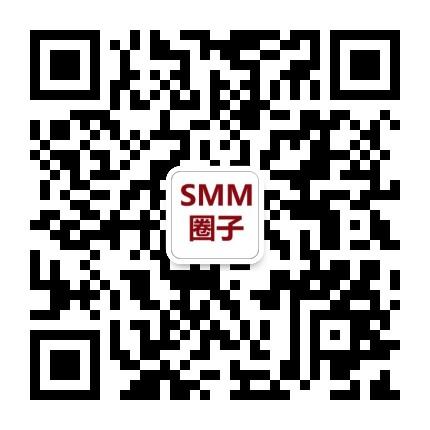 Scan QR code and apply to join SMM metal exchange group, please indicate company + name + main business