SMM: on Oct. 11, (LME) copper futures on the London Metal Exchange rose to a more than two-week high on Friday as investors expected at least part of the deal to be reached in the U.S.-China trade talks.
17:00 London time on October 11 (00:00 Beijing time on October 12), LME copper for three-month delivery rose 0.3 per cent to $5796 a tonne after hitting an intraday high of $5814 since September 24 last year. It rose 1.7% in the previous session, the biggest increase in nearly four weeks.
In response to a regular press conference held on 11 October by Foreign Ministry spokesman Geng Shuang, in response to expectations for this round of Sino-US high-level economic and trade consultations, Foreign Ministry spokesman Geng Shuang said: over the past two days, I have been reaffirming China's principled position on Sino-US economic and trade consultations. We hope that the United States and the Chinese side will make joint efforts to move in the opposite direction and promote positive progress in the consultations on the basis of mutual respect, equality and mutual benefit.
"Metal prices will fluctuate until we get clear results, but I expect [any good news] to get a pretty positive response," said Caroline Bain, chief commodities economist at (Capital Economics) in London. A lot of bad news has been digested by the market. "
The 15-month trade dispute between the United States and China has slowed global economic growth and reduced the outlook for demand for basic metals.
Zinc prices climbed to their highest level in more than two months amid fears of supply shortages in the zinc market after the closure of a production facility in Namibia.
ME's three-month zinc rose 1.3% to $2419 a tonne, the highest since Aug. 1. Zinc jumped more than 4 per cent on the previous trading date after news of the shutdown.
Mining company Vedanta??Resources said on Thursday that it would close its zinc business in Namibia from early November until the end of February 2020 because of technical problems.
LME zinc stocks fell to 62475 tonnes, more than half since the beginning of 2019. And hit a record low of 50425 tons in April.
Three-month aluminium fell 1.8 per cent to close at $1722 a tonne.
The LME aluminum registration receipt rose to 797650 tons, the highest since May 15.
"We think there is little room for aluminum to rise," Bain said. Although aluminium production is quite low, the supply of aluminium is still sufficient to meet demand.
Capitol expects aluminium prices to fall to $1650 a tonne by the end of the year.
Three-month nickel fell 0.4 per cent to close at $17550 a tonne;
Three-month lead rose 1.1% to close at $2182 a tonne.
Three-month tin rose 0.5 per cent to close at $16525 a tonne.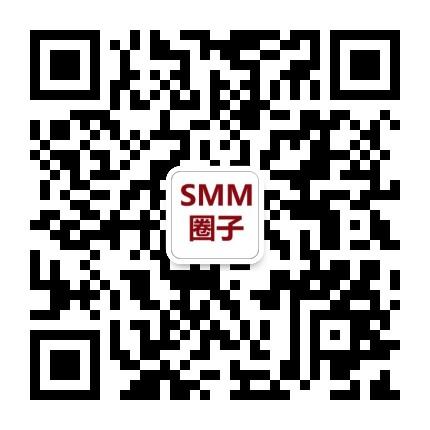 Scan QR code and apply to join SMM metal exchange group, please indicate company + name + main business