SMM News: Tuesday (Sept. 10) gold prices fell for the fourth day in a row, following Monday's global bond sell-off depressed gold demand, gold futures closed below $1500 an ounce for the first time in a month, COMEX December gold futures fell 0.8%, settled at $1499.20 / ounce, the lowest since Aug. 6; Bullish investors left as prices rose for four months and central banks in Europe and the United States will hold monetary policy meetings in the coming weeks.
Carsten Fritsch, an analyst at Commerzbank, said the fall in the price of gold was a healthy correction after weeks and months of strong gains, which had risen a little too fast and it was normal to see some respite before prices returned to the upward trajectory. According to the ECB's monetary policy decision, the euro is likely to depreciate and the dollar to appreciate, thus putting pressure on gold in dollars.
Affected by the easing of trade frictions and the increasingly clear situation of Brexit, the market risk appetite has warmed up, in addition to the fact that the US dollar index is still strong and US bond yields have been rising continuously recently, which has continued to put pressure on gold prices. Spot gold fell below the key 1500 mark on Monday, and the intraday gold price in Asia fell below the 1490 level again on Tuesday.
In New York trading on Tuesday, US Treasury yields on the second and 10th Treasuries hit new highs in four weeks, and analysts pointed out that the rise in US bond yields not only reflected the cooling of risk aversion, but also paved the way for the fall in gold prices. Previously, sentiment had been largely dominated by concerns about the upside-down bond yield curve and the bursting of the bond market bubble. Now, as bond yields rise, fears of an upside-down yield curve ease.
Todd Horwitz, an analyst at Bubba Trading, said that as gold prices remained at around $1500 an ounce, the market was watching whether the rally was really over or whether there was a buying opportunity. For now, there are both possibilities. If gold's downward support is not guaranteed, it could fall sharply. But if support levels are maintained, gold will rise to $1600 an ounce.
Michael McCarthy, chief market strategist at CMC Markets, points out that if gold can maintain a level of $1490 an ounce, the gold market can stabilize, but the short-term trend is still downward. Once gold falls below $1480 an ounce, it will fall further to 1425.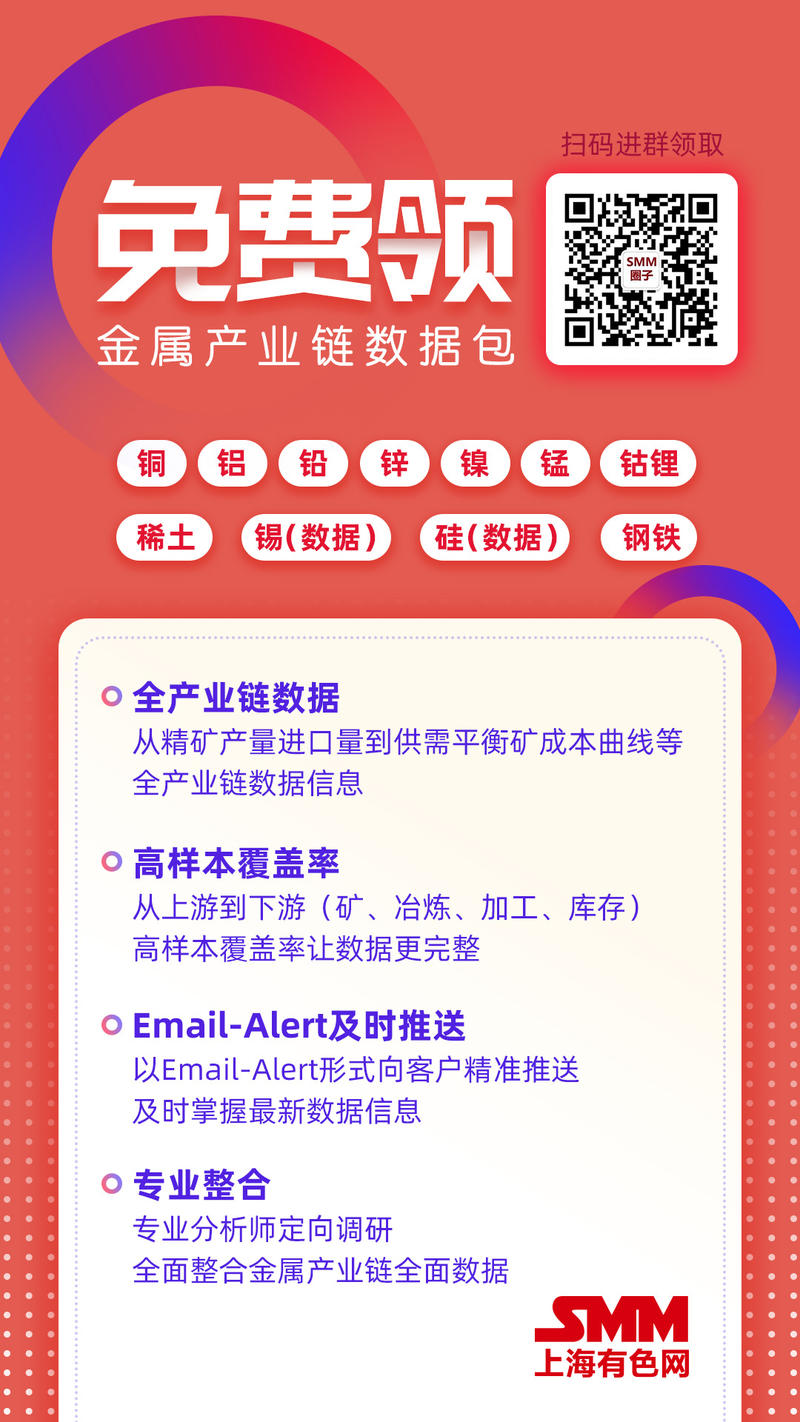 Scan into the group and get the "SMM exclusive Industry chain package" for free.