SMM News: exports fell 13.3 percent to $24.9 billion in the first 20 days of August compared with the same period last year, according to data released Wednesday by the South Korean Customs Department (Customs).
According to this trend, it is more likely that exports will fall in August from a year earlier, and there are fears that they will fall for the ninth month in a row. South Korean exports have fallen for eight months in a row as semiconductor exports and exports to China have fallen.
In terms of export items, semiconductor exports decreased by 29.9 per cent, petroleum products by 20.7 per cent and auto parts by 1.6 per cent in the first 20 days of August, while wireless communications equipment, passenger cars and ships increased by 57.5 per cent, 8 per cent and 179.7 per cent, respectively.
In terms of exporting countries and regions, exports to Viet Nam (8.7 per cent) and Singapore (47.8 per cent) increased, while exports to China (- 20 per cent), Japan (- 13.1 per cent), the United States (- 8.7 per cent) and the European Union (- 8.8 per cent) decreased.
Over the same period, imports fell 2.4 per cent from a year earlier to $26.7 billion. In terms of the source of imports, imports from Japan fell by 8.3%, and imports from China, the Middle East and the United States also fell by 1.2%, 6.6% and 3.6%, respectively.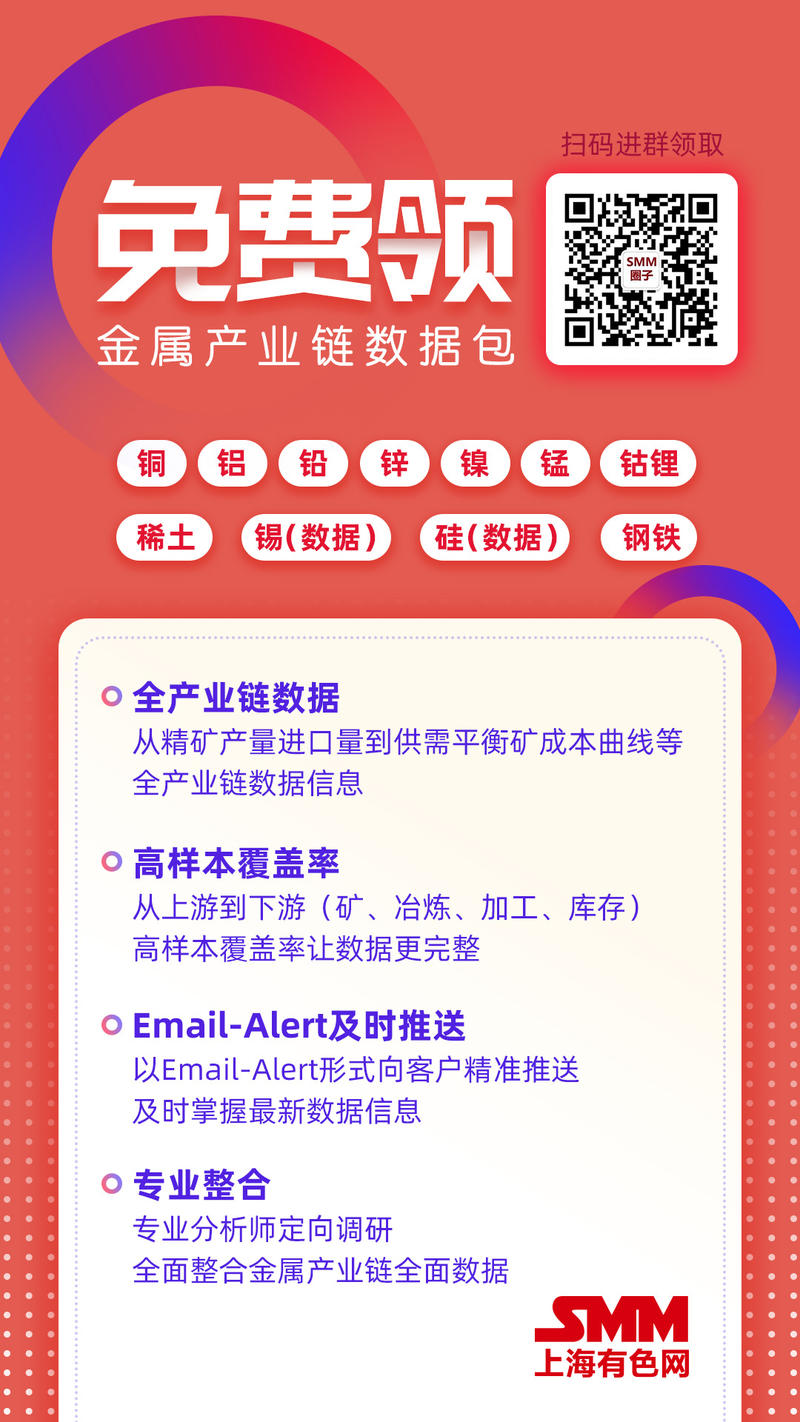 Scan into the group and get the "SMM exclusive Industry chain package" for free.