SMM News: oil prices closed above $56, volatile intraday trading, traders waiting for the U. S. official release of an important inventory data for the world's largest economy.
Crude oil futures fell 1.7% earlier Tuesday. As analysts predicted that US crude stocks would fall for the first time in three weeks last week, this was a positive sign for the market, with oil prices rebounding before the close.
"this is normal intraday volatility," Pavel Molchanov, an analyst at Raymond James, said in an email.
He added that the volatility could be due to several reasons, from forecasts for the Department of Energy's weekly inventory report on Wednesday to geopolitical news to inflows and outflows from the futures market.
(WTI) for September delivery of West Texas Intermediate crude rose 13 cents to $56.34 a barrel on the New York Mercantile Exchange. The more active October contract, which expires on Tuesday, fell 1 cent to $56.13.
The October contract on Brent, the European exchange for ICE futures, recovered earlier losses, closing up 29 cents at $60.03.
The global benchmark represents a premium of $3.90 a barrel to WTI.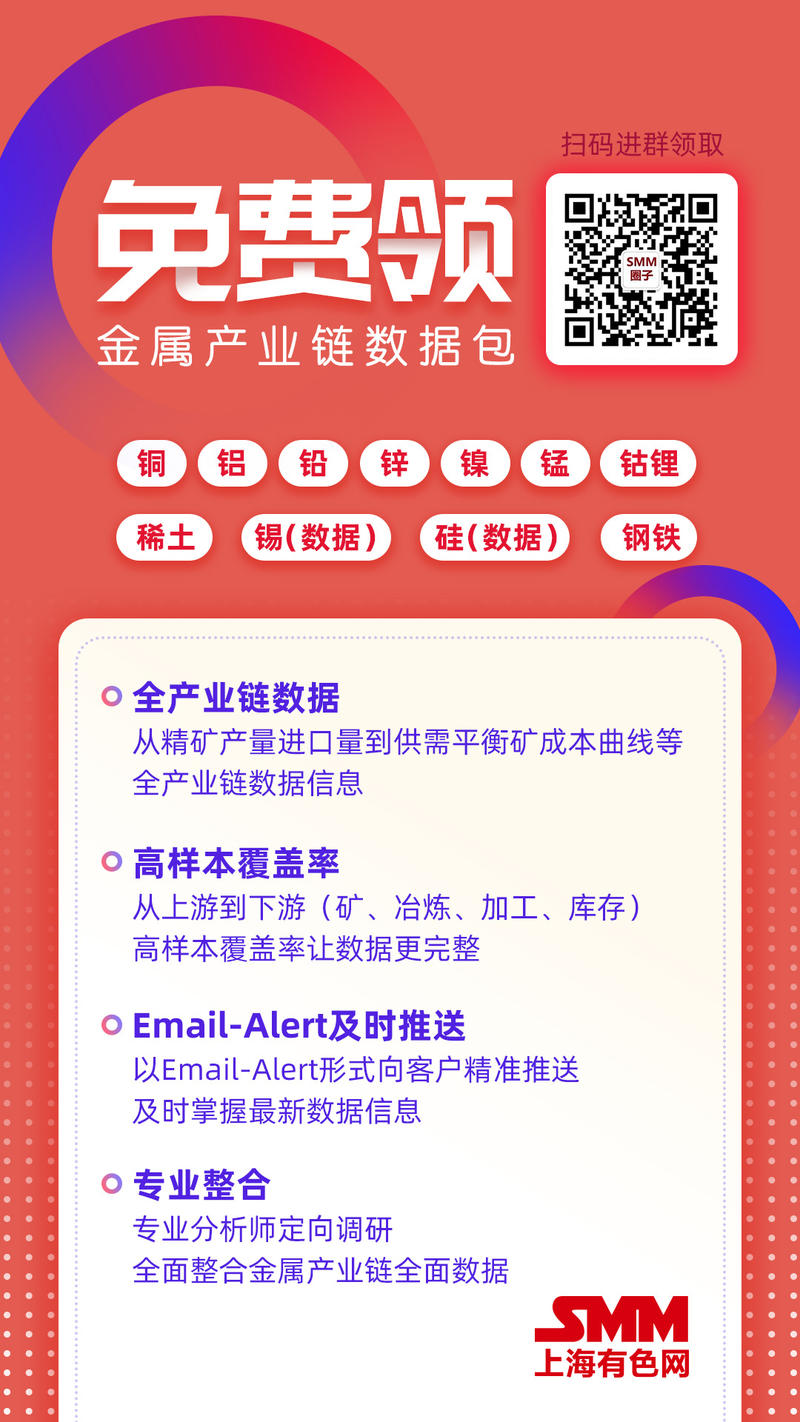 Scan into the group and get the "SMM exclusive Industry chain package" for free.