SMM News: us President Donald Trump believes that car tariffs are his ultimate bargaining chip in negotiations with the European Union. "it's difficult to deal with the EU," he told reporters at the White House on Tuesday. "they always offer high prices. But we have all the cards in our hands, because all we have to do is tax their cars, and they'll give us whatever we want, because they're going to sell millions of Mercedes-Benz and millions of BMWs here. "
At the signing of an agreement with the European Union earlier this month to expand US beef exports, Mr Trump joked about car tariffs, saying he would impose a 25 per cent tariff on EU cars. Although he immediately explained that it was just a joke, it could be seen that Trump was obsessed with imposing car tariffs on the European Union.
Earlier this year, Trump vowed to impose tariffs on imported cars and parts from the European Union and Japan, but announced in May that he would delay a final decision by 180 days.
Trump will meet with EU leaders at the G7 summit in France this weekend. Many expect the summit to end without a joint communique because of differences over trade.
[notice] the "2019 (Ninth) Regenerative lead Battery Industry Summit" hosted by), SMM this Thursday and Friday (August 22-23) will be solemnly held at the Glen Yuntian International Hotel in Nanchang, Jiangxi Province. At that time, domestic recycled lead enterprises will gather to discuss the ways of enterprise management and exchange their respective characteristic products and supply and demand information. Industry experts and senior tycoons will analyze the current situation of the industry and the challenges and opportunities of the future industry. "Click for more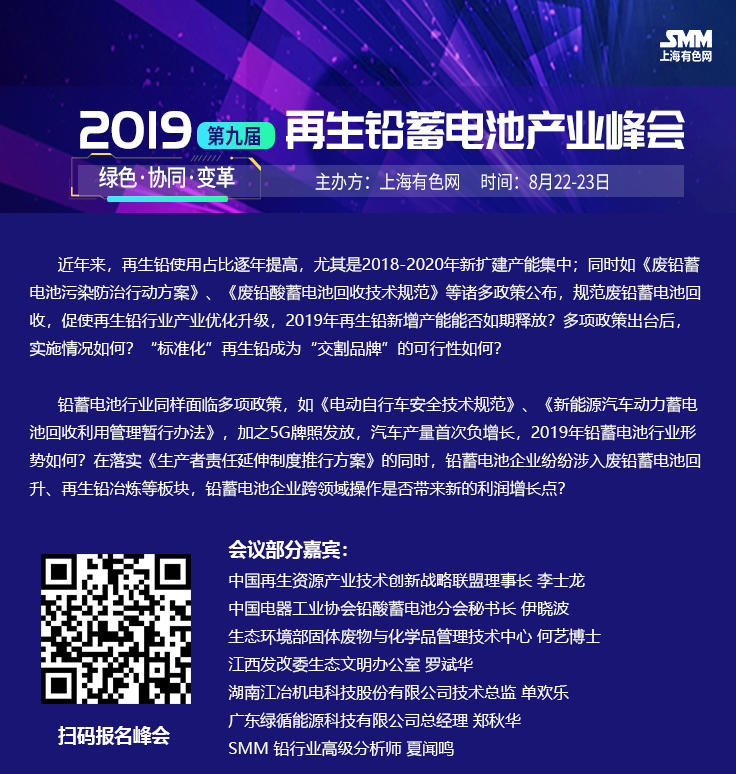 "Click to learn more and sign up for the 2019 (9th) Regenerative lead Battery Industry Summit"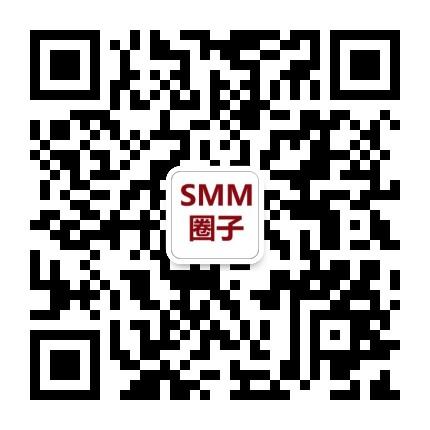 Scan QR code and apply to join SMM metal exchange group, please indicate company + name + main business