SMM News: the electronic price of WTI September crude oil futures closed down $1.32, or 2.46%, at $52.31 a barrel. At one point, PetroAmerica plummeted by more than 5 per cent to a seven-month low, continuing the recent slump after an unexpected increase in US crude oil inventories and fears that escalating trade problems would lead to shrinking demand.
Meanwhile, ICE Brent crude oil futures closed down $1.50, or 2.55%, at $57.45 a barrel, according to Huitong Finance APP.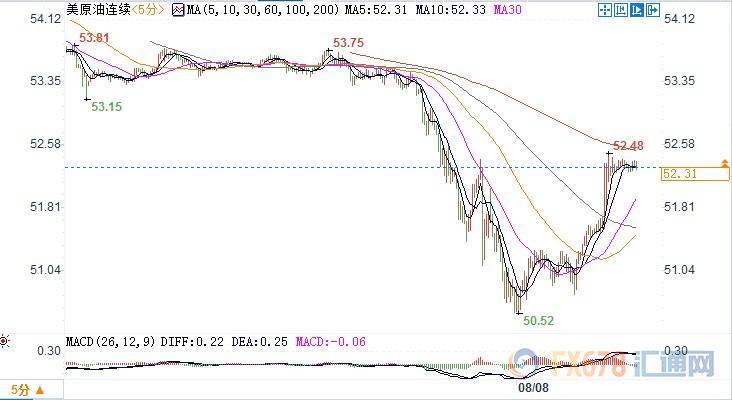 (the image above shows the intraday time-sharing chart of the September crude oil futures price of WTI in the United States, showing the time of day at Eastern time. Photo Source: Huitong Finance and Economics)
(above is a candle chart of the WTI September crude oil futures price for the latest year, with time at Eastern time; photo source: Huitong Finance and Economics)
Negative EIA data put pressure on Oil prices to fall
Oil prices fell earlier on concerns about trade and then continued to fall as US government data showed US crude stocks rose by 2.4 million barrels last week and analysts expected them to fall by 2.8 million barrels.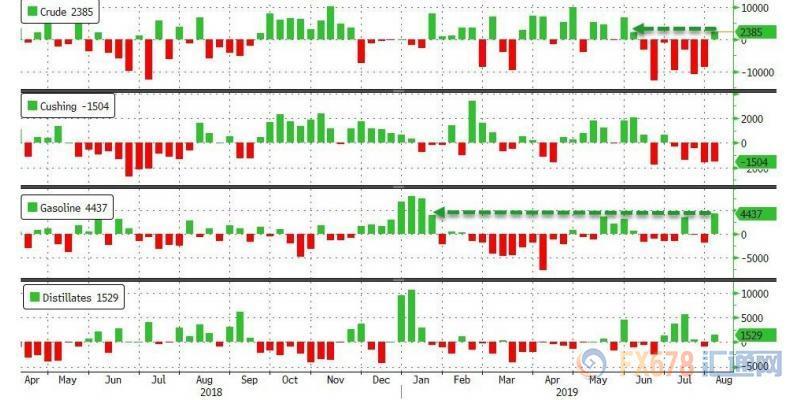 Us crude oil stocks fell for seven consecutive weeks before they rose last week, but were still about 2 per cent higher than the five-year average, according to (EIA), the US energy information agency. Us gasoline stocks rose 4.4 million barrels and distillates increased 1.5 million barrels last week, both of which hit record highs along the Gulf Coast.
John Kilduff, a partner at Again Capital LLC in New York, said that after seven weeks of falling oil prices, some people thought today's EIA inventory report would reverse the trend of oil prices, but supporters of this view have been squeezed out of the market.
Lipow Oil Associates President Andy Lipow said the data disappointed the market, crude oil and refined oil stocks increased, as refineries improve capacity utilization, the United States entered the final sprint of the driving season, the supply of refined oil is more than adequate.
Cloth oil has fallen nearly 14 per cent since last week as global stock markets tumbled.
Gene McGillian, vice president of market research at Tradition Energy, said the market continued to fall because of concerns about demand growth and that economic growth could be affected by the trade situation; the market is only concerned with the direction of demand for the rest of the year.
Josh Graves, senior market strategist at RJO Futures, said that unless bearish sentiment changed, US oil could fall to a low of about $40 a barrel, but US oil production was still soaring and stock markets hinted at heightened concerns about an economic downturn. Graves points out that we can continue to follow this trend. Crude oil stocks are disappointing and the stock market is in a worrying range.
Tensions remain in the Middle East after Iran impounded several tankers in the Strait of Hormuz, a stronghold for oil transportation, in recent weeks. Saudi Energy Minister Falih and U.S. Energy Secretary William Perry on Tuesday expressed common concern about the threat of free maritime transport in the Gulf region.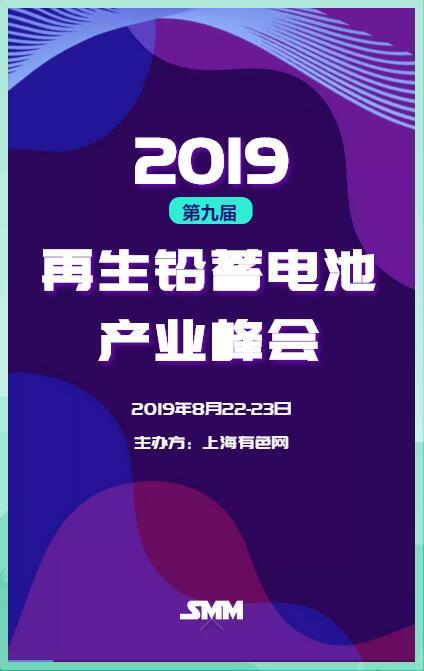 "Click to sign up for this summit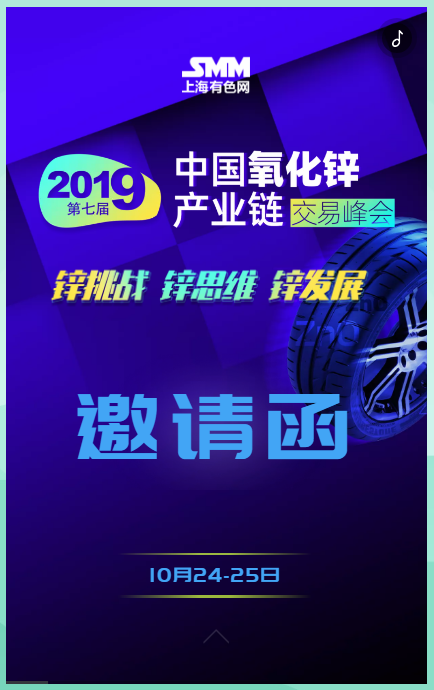 "Click to sign up for this summit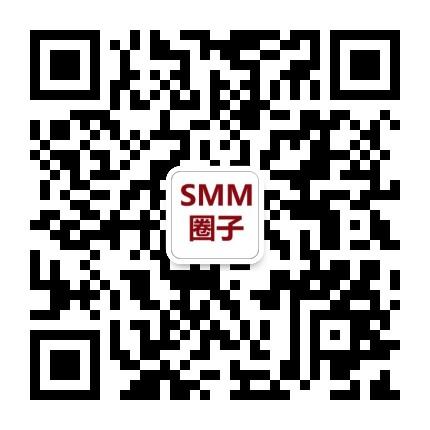 Scan QR code and apply to join SMM metal exchange group, please indicate company + name + main business