SMM News: Toyota, which entered the Chinese market in 2000, has always been conservative, always putting the risk in the first place. Toyota's conservatism has something to do with its past experience. Recently, there is a boycott of Japanese goods caused by the current economic and trade disputes between Japan and South Korea, and far away is the freezing point of Sino-Japanese relations caused by the fishing island crisis, which leads to the rejection of Japanese cars. Toyota, which has a strong core competitiveness in technology, has missed a lot of opportunities to make a lot of money in the Chinese market, but the conservative behind it is Toyota's waiting for a stable political environment.
Even as an important ally of the United States in Asia, Japan is not immune from the rise of trade protectionism in the United States. In such an environment, China and Japan are well aware that their stable economic and trade relations have become an important bargaining chip in trade negotiations with the United States. As a result, relations between the two countries have continued to improve and political mutual trust has strengthened, which has partly led Toyota to abandon its previous scruples and increase its investment in dialogue.
Sales for the whole of 2018 were close to 1.5 million, an increase of 14.3 per cent, while Toyota sold 769800 units in China in the first half of 2019, continuing to rise steadily. This achievement has not only given Toyota a rapid increase in market share, but also boosted confidence in the entire supply chain and dealer network. At the same time, a Toyota, which is very different from its impression of conservatism, is slowly taking shape in the Chinese market through a more radical strategy.
Toyota has just released its 2019 global financial statements, Toyota consolidated sales profit is expected to be 3% lower than last year, to 2.4 trillion yuan, 150 billion yen less than the last forecast profit. Although sales profits rose 9% over the past two quarters, Toyota was also affected by the poor global environment, especially the slowdown in economic growth between China and the United States as a result of the trade war. Toyota will further reduce costs between production and business processes by improving internal efficiency, including cutting business processes, according to news reports. But Toyota's investment in the new four modernizations, especially in China-related areas, is showing signs of speeding up. Toyota's intention to invest in future transformation is clear.
Hybrid Technology Patent transfer: policy Dimension in Precision stepping
The MIIT's double points policy was revised shortly after Toyota decided to transfer its maturing hybrid technology patents to Colliot and Geely behind it. Under the new policy, Toyota hybrid technology can begin to enjoy new energy points. This means that domestic new energy points are not enough for car companies, hybrid technology can be used as the most effective supplement to the unprofitable and small sales of electric vehicles, reducing the profit and sales pressure of enterprises. And hybrid technology, whether efficiency or practical operation experience, looking at the world, no other car companies can match Toyota.
Pure electricity: layout overnight
Volkswagen's introduction of the MEB platform in China has put pressure on Toyota, which is slightly slow in the field of pure electric power. However, it has also recently completed its cooperation with BYD, which will jointly develop the next generation of cars and low-chassis SUV pure electric models; at the same time, BYD and Ningde, the two largest power battery companies in China, have also completed an agreement with Toyota on the joint development and supply of battery technology, finding the most reliable and stable source of supply for Toyota's future production of electric vehicle batteries. Almost overnight, Toyota completed the display of pure electric in the country. With BYD's rich experience in the development and operation of pure electric vehicles, Toyota can not only quickly understand all kinds of important data of domestic consumers, including usage habits and pain points, but also learn from BYD's technology accumulation in pure electric vehicles to speed up the development and delivery of models.
In the field of mobile travel: grasp Didi and find the right entrance
The $600 million investment in Didi also heralds a solid step forward for Toyota in the field of vehicle sharing at home. At present, in addition to the vehicle sharing platform operated by the third-party Internet company, the vehicle sharing business of the mainframe factory faces the pressure of large scale and cost. Mercedes-Benz car2go quitting the Chinese business is a good example. As the largest vehicle sharing platform in China, Didi's influence is indisputable. In 2017, Didi's platform penetration rate is close to 60%, which is not available to any other third-party platform. Especially after its victory over the Uber, Didi's dominance is expected to be difficult to shake in the short term. Cooperation with Didi will not only find a good way out for Toyota vehicle sales, but also accumulate experience in the field of travel services for Didi, and accumulate valuable experience for their own travel services in China in the future.
Fuel Cell: group Export to cultivate Market
In the field of fuel cells, Toyota has also begun to transfer related technology and core components to domestic commercial vehicle enterprises such as Futian, FAW and Suzhou Jinlong. Cutting in from the commercial vehicle with relatively fixed driving route can effectively avoid the biggest restriction of the shortage of hydrogenation stations faced by fuel cell technology. At the same time, Toyota has also changed its conservatism in hybrid technology, exporting technology to China, and the intention of cultivating the market is very obvious. With the support of domestic partners, the obstacles to Toyota's fuel technology landing and being supported by government subsidies will be much smaller. With the application of commercial vehicles becoming more and more mature, it also clears the way for Toyota fuel cell models to enter China in the future.
Toyota, Volkswagen, BMW and Mercedes-Benz, which perform well in the domestic market, are still increasing their investment in China, ploughing deep into the Chinese market, and quietly working hard to gain more market share for the future market warming, even at a time when the Chinese car market is frozen. Accumulate strength. With many weak joint venture brands and independent brands under the influence of the environment, sales continue to decline, and even once appeared to look down on the Chinese car market, but through these strong foreign car companies, we can find that the opportunities in the domestic market are still very big. As a long-cycle project, car companies need to invest in the future from now on. Sunshine is always in the wind and rain, after the crisis, better prepared car enterprises, often get greater returns.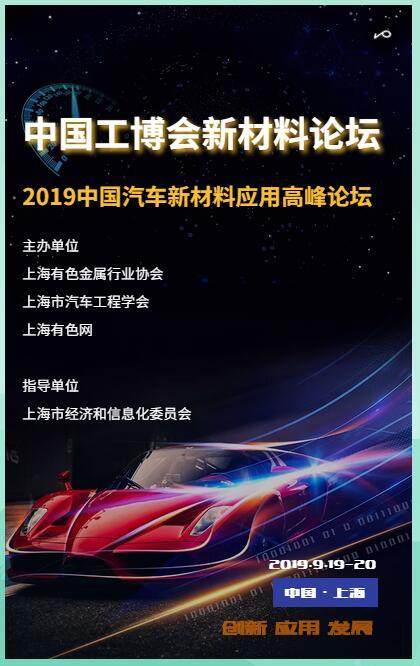 "Click to enter the registration page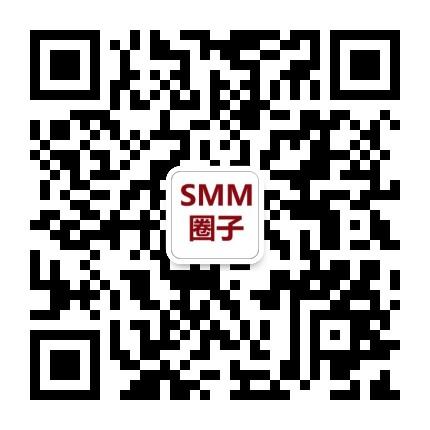 Scan QR code and apply to join SMM metal exchange group, please indicate company + name + main business