SMM News: us stock index futures rebounded on Tuesday, with the S & P 500 up 1.02 per cent, Dow futures up 1.04 per cent and index futures up 1.18 per cent.
Overnight, U. S. stocks posted their biggest one-day decline so far this year. The S & P 500 and the Nasdaq fell for the sixth day in a row, falling 3.0 per cent and 3.5 per cent, respectively. The Dow closed lower for five consecutive sessions, down 2.9%. The CBOE volatility index, (VIX), which measures the extent of market panic, rose 36 per cent at one point.
The people's Bank of China today issued a statement on the US Treasury's designation of China as a "currency manipulator". China deeply regrets that the US Treasury listed China as a "currency manipulator" on August 6, Beijing time, the central bank said. This label is not in line with the quantitative standards of the so-called "exchange rate manipulators" set by the US Treasury Department itself. It is wayward unilateralism and protectionism, seriously undermines international rules, and will have a major impact on the global economy and finance.
On Monday, both onshore and offshore renminbi exchange rates "broke 7". Yi Gang, governor of the people's Bank of China, said on the same day that recently, there have been some new developments in the international economic situation and trade frictions, and some changes have taken place in market expectations. As a result, many currencies have depreciated against the US dollar since August, and the RMB exchange rate has also been affected to a certain extent. This fluctuation is driven and determined by the market.
Yi Gang said that China, as a responsible power, will abide by the spirit of commitments on exchange rate issues at successive G20 leaders' summits, adhere to the exchange rate regime determined by the market, and will not engage in competitive devaluation. China will not use the exchange rate for competitive purposes, nor will it use the exchange rate as a tool to deal with external disturbances such as trade disputes.
The four former Fed chairmen, Walker, Greenspan, Bernanke and Yellen, issued a rare joint statement on Monday calling for the Fed to remain independent and free from worries about political revenge.
Us President Donald Trump has repeatedly complained about the Fed's move to raise interest rates four times last year, saying Fed Chairman Powell's monetary policy is hampering economic growth. Trump has said publicly that he can fire Powell, whom he appointed, or demote him.
The Fed is now widely expected to cut interest rates by another 50 basis points by the end of October. Goldman Sachs (201.68, 0.000.00 per cent) said there was a 75 per cent chance of a 25 basis point cut at the September FOMC meeting, a 15 per cent chance of a 50 basis point cut and a 10 per cent chance of standing still; as for the October FOMC meeting, the probability of a 25 basis point cut was expected to be 50 per cent and the chance of a 50 basis point cut was 10 per cent.
The Australian Federal Reserve today announced an interest rate resolution, keeping the August cash rate unchanged at 1%, in line with market expectations. The move follows two consecutive months of interest rate cuts by the RBA in June and July, each by 25 basis points to an all-time low of 1 per cent.
Focus individual stock
Chinese stocks rose before the market, with Ali (153.67,0.000.00 per cent) Baba Group up 2.3 per cent, Ruixing (22.750.000.00 per cent) coffee rose 1.9 per cent, Futu (9.90.000.00 per cent) holding rose 2.2 per cent, JD.com (26.170.000.000.00 per cent) rose 1.7 per cent. Bili (13.81,-0.91,-6.18%) rose 1.3%, and Ulai (2.95,0.000.00%) cars rose 3.7%.
Some US chip stocks fell, AMD (27.99,0.000.00 per cent) by 1.3 per cent.
Tencent Music (13.77, 0.000.00%) rose 1.6% before the day, and Tencent is in talks to buy a 10% stake in Universal Music, the world's largest record company.
Sohu (8.94,0.000.00 per cent) rose as much as 8 per cent before trading, Sohu chairman and CEO Zhang Chaoyang said the fourth quarter may be profitable, the share price will come back tonight.
Disney (138.3, 0.000.00%) rose 1.3% in pre-trading, and the company plans to report its third-quarter results after Tuesday's trading.
Other markets
Asia-Pacific stocks fell for the third day in a row. The Nikkei index closed down 0.76% at 20562.00, South Korea's KOSPI index fell 1.52% to 1917.44, and Australia's S&P/ASX 200 index fell 2.44% to 6478.10.
The Shanghai Composite index fell below 2800 points, closing down 1.56% at 2777.56 points; the Shenzhen Composite Index fell 1.39% to 8859.47 points; and the gem index fell 1.53% to 1507.91 points.
Hong Kong's Hang Seng index lost 26000 points, closing down 0.67% at 25976.24. Taiwan's weighted index closed down 0.27 per cent at 10394.75.
European stocks rose, with the European Stoxx 50 up 0.63%, the UK FTSE 100 up 0.07%, France's CAC40 up 0.91% and Germany's DAX up 0.58%.
Bitcoin is up more than $12000 a share, according to Bitstamp. As of press time, the platform was trading at $11778.9 a share in real time, up more than 20 per cent since August.
International oil prices continued to fall, with WTI crude up 0.79 percent at $55.12 a barrel and Brent crude up 0.92 percent at $60.11 a barrel.
International gold is now trading at $1473.78 an ounce, down 0.18 per cent on the day.
The dollar index fell below 98, rising 6% to 97.66 in the day.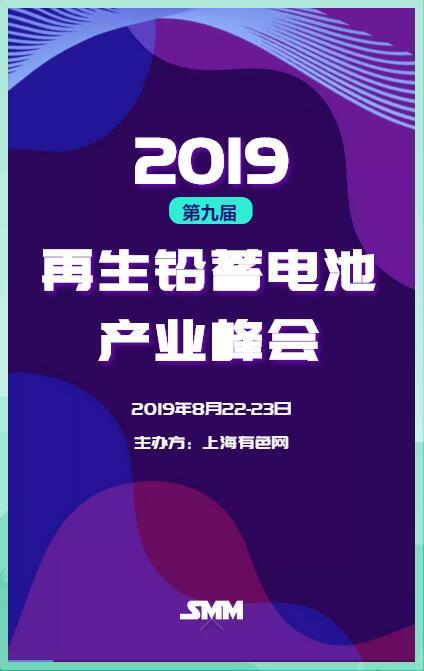 "Click to sign up for this summit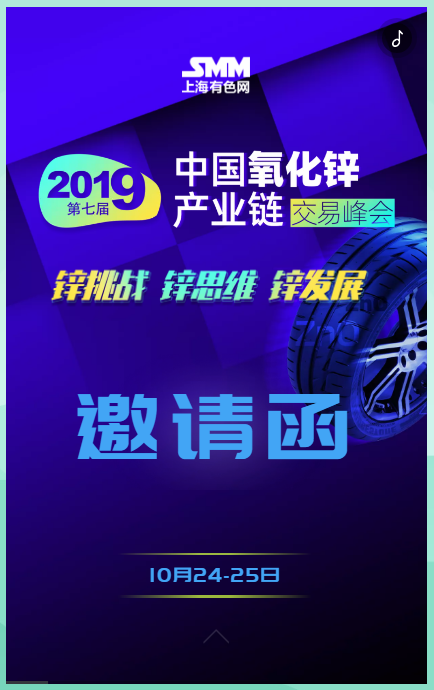 "Click to sign up for this summit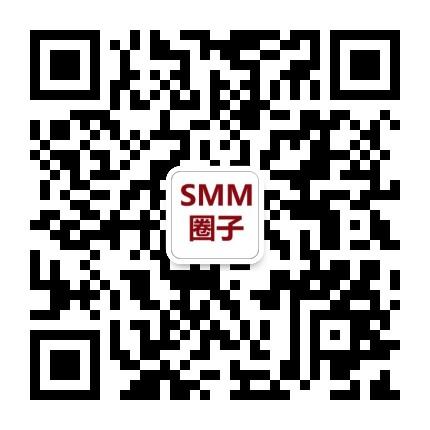 Scan QR code and apply to join SMM metal exchange group, please indicate company + name + main business