SMM News: data show that China's integrated circuit industry achieved sales of 653.2 billion yuan in 2018. Of these, the integrated circuit industry in Shanghai realized sales of 145 billion yuan, accounting for 1/5 of the country's total; the integrated circuit industry in Pudong New area realized 106.6 billion yuan in sales revenue, accounting for more than 16 percent of the national total; and the integrated circuit industry in Zhangjiang Science City realized 89.449 billion yuan in sales, accounting for more than 13.7 percent of the national total.
A series of values are enough to see the strong strength of Zhangjiang integrated circuit industry, which occupies a pivotal position in Shanghai and even the whole country. It is understood that since the opening of the park in 1992, after 27 years of experience, Zhangjiang has become the most perfect gathering area of the integrated circuit industry in China, realizing the full-chain layout of materials from design to manufacture, closed testing, and materials, bringing together a large number of well-known integrated circuit enterprises.
Now in Zhangjiang Science City has gathered 239 chip design enterprises, produced more than 100 domestic leading products; 9 wafer manufacturing enterprises, with 19 production lines leading the country; 38 packaging and testing enterprises, including the world's largest packaging and testing factory Sun Moon Light; 98 equipment materials enterprises, providing silicon wafer, etcher, cleaning machine, ion implanter and other supporting equipment. In addition, six of the top 10 chip designs in the world have set up regional headquarters and R & D centers in Zhangjiang, and three of the top 10 chip designs in China are headquartered in Zhangjiang.
Chip Design-more than 100 leading products in China
Megabyte integrated circuit: master CPU, GPU, Chipset three core technologies; exhibition communication: mobile phone baseband chip shipment third in the world, domestic first independent microarchitecture mobile phone chip, release 5G baseband chip ivy 510; Huada semiconductor: smart card security chip market share first, the first TPCM3.0 standard chip, the first ultra-low power MCU; Geke Microelectronics: CMOS image sensor chip shipment number one in China, the first mass production of CMOS image sensor chip.
Wafer Manufacturing-19 production Lines lead the country
SMIC: 2018 global integrated circuit Foundry manufacturing No. 5, sales of domestic No. 1, the first 12-inch 28nm process mass production, 14nm process trial production; Huahong Group: 2018 global integrated circuit Foundry manufacturing No. 7, sales of domestic No. 2, 12-inch 28nm process production; Huali Phase II 12-inch advanced production line officially launched in October 2018, after the completion of Huahong scale into the top 5 in the world; National Integrated Circuit Innovation Center: aiming at the international cutting-edge research of integrated circuits and carrying out research and development of key common technologies such as new devices and new technologies, it is the only independent, open and shared public research and development platform for advanced integrated circuits in China.
Packaging Test-Global leading Enterprise agglomeration
Sun and Moon Light: the world's largest packaging test manufacturer;
Secure: the world's most advanced packaging and testing technology closed test enterprises;
Hualing: the first professional integrated circuit testing enterprise in China.
Equipment Materials-A gradual Breakthrough in Independent Innovation
Semiconductor: 14-5nm plasma etching machine international advanced level; MOCVD equipment sales number one in the world; Shanghai Microelectronics: 90nm lithography machine successfully developed; Shengmei semiconductor: megaacoustic cleaning machine, international advanced level; Keston semiconductor: advanced ion implantation machine to fill the domestic gap.
It can be said that in Zhangjiang, every link of the integrated circuit industry chain has been arranged, gathering a large number of high-quality enterprises and excellent semiconductor talents, who have become an indispensable force in the jigsaw puzzle of Shanghai integrated circuit industry. Is accelerating the process of "core" in China.
Every qualitative leap is inseparable from the accumulation of dribs and drabs, for chip enterprises, from birth to maturity, it takes a long time, of course, can not do without the support of capital. From the beginning of 2019 to the present, Zhang Jiang has made good achievements in the field of chips. Three integrated circuit enterprises have successfully landed on the board and become the first batch of listed enterprises; more than 10 chip enterprises have received financing and received capital favor; a number of chip enterprises have released the latest scientific and technological achievements and mass production information, and entered the harvest period. In addition, it has also attracted a number of high-quality enterprises to enter Zhangjiang Science City and become a member of Zhangjiang's "core" force.
Landing board of 3 integrated circuit enterprises
On July 22, Science and Technology Innovation Board officially opened the market on the Shanghai Stock Exchange. The first batch of 25 enterprises were listed collectively, including 6 semiconductor enterprises and 3 Zhang Jiang. They are Lexin Science and Technology, Anji Microelectronics and medium and Micro Semiconductors. It is worth mentioning that just landed on the board of Le Xin Technology also announced a good news on July 22, the official release of a new generation of WiFi MCU chip ESP32-S2. The product has the characteristics of ultra-low power consumption, excellent RF performance and high security, and is suitable for a variety of applications from consumer to industrial use cases.
A large number of industry leaders enter Zhangjiang
Zhang Jiang's "magnetic force" effect has become increasingly prominent, attracting the attention of the global integrated circuit industry, and becoming the cradle and paradise of international giant rookie investment. Pingtou GE Semiconductor, Lingsheng Technology and other chip enterprises are located in Zhangjiang Science City, as well as Zhaoyi Innovation, Ziguang Group, etc., have also signed up to enter the Shanghai Integrated Circuit Design Industrial Park. Among them, today, Pingtou GE Semiconductor after the establishment of the first product Xuantie 910 officially unveiled. Xuantie 910 adopts high performance RISC-V architecture, 12nm process, main frequency 2.5GHz, 7.1 Coremark MHZ (world recognized BenchMark).
Nearly 10 chip enterprises financing
The continuous development of Zhangjiang integrated circuit industry and the continuous emergence of enterprise innovation have also given the capital double confidence. It is reported that so far, more than 10 enterprises in the region have received a new round of financing, many of which have completed 100 million yuan of financing. For example, Suiyuan Technology, a AI chip research and development enterprise, has completed a 300 million yuan financing led by Red Point China; Nanxin Semiconductor has completed nearly 100 million yuan B round financing. Behind these financing enterprises, there is no lack of Alibaba, Xiaomi and other star enterprises.
A number of chip enterprises have entered the stage of mass production
Integrated circuit has always been the advantage industry of Zhangjiang. Recently, a number of Zhangjiang chip enterprises have released the latest scientific and technological achievements and mass production information. Shanghai Core shift Communication has released the latest single mode chip-EC6160. At present, the EC616 chip testing machine has been prepared, the yield is satisfactory, and began to ship in small quantities. Kangxi Communication, a domestic RF chip supplier, has released a new series of 5G micro base station (sub 6GHz) RF power amplifiers / front-end chips, a new generation of WIFI6 fully integrated RF front-end chips and other products. Another Zhangjiang enterprise core wing information technology has also released its own "world's first" integrated CMOS PA (power amplifier NB-IoT (narrowband Internet of things) chip, and announced the realization of mass production.
A number of products with the first words were born in Zhangjiang
To measure whether an enterprise has a leading position in the industry, whether one of the criteria has "first" products in the industry, and whether a regional industry is competitive depends on whether the "first" products of independent innovation in the region are dense. It is reported that in the first half of this year, many products with the words "first" were born in Zhangjiang. Core wing information technology "the world's first" CMOS PA Inside NB-IoT chip mass production; Shengmei semiconductor three major global innovative products were born in Zhangjiang.
At present, Pudong New area is actively promoting the adjustment of industrial structure around the six major industries of "China Core", "Innovation Medicine", "Intelligent Manufacturing", "Blue Sky Dream", "Future car" and "data Port". Promote the formation of a number of superior industrial clusters and enhance the energy level of industrial development in the new area.
Integrated circuit as the leading industry of Zhangjiang, Zhangjiang area is actively planning to build Shanghai Integrated Circuit Design Industrial Park. The industrial park is located in the core area of Zhangjiang Science City, with a planned area of 3 square kilometers. East to the outer ring green space, south to Gao Ke Zhong Road, west to Shenjiang Road, north to Longdong Avenue. At present, we are implementing the "billions of" project, gathering thousands of enterprises, forming hundreds of billions of scale, gathering 100,000 talents, creating millions of space, and striving to become an advanced integrated circuit professional park in the world.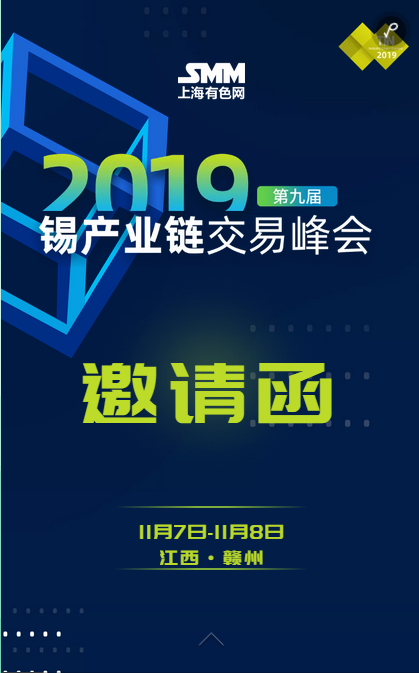 "Click to sign up for this summit