WTI crude oil futures closed down $4.63, or 7.9%, at $53.95 a barrel on Thursday, the biggest one-day percentage drop since February 4, 2015 and the lowest closing price since June 19, 2015, SMM reported. Brent crude closed down $4.55, or 7%, at $60.50 a barrel on Thursday, its lowest close in nearly seven weeks. Fed dovish interest rate cuts have disappointed dollar bears, and a strong rebound in the dollar has put pressure on oil prices. Us WTI crude oil futures prices hit a low of $53.59 a barrel, while Brent crude oil futures prices hit a low of $60.02 a barrel.
Fundamentals are positive:
Us crude stocks fell 8.496 million barrels to 436.5 million barrels in the week to July 26, falling for seven weeks to the lowest level since early November 2018, according to a report released by the US Energy Information Administration (EIA) on Wednesday. The market is expected to reduce 2.588 million barrels. Oklahoma Cushing crude stocks fell 1.533 million barrels last week, the fourth straight week of decline. Us refined oil stocks fell by 894000 barrels, falling again after four weeks of growth, with the market forecasting an increase of 1.046 million barrels. Us gasoline stocks fell 1.791 million barrels, the biggest drop since the week of April 26th (14 weeks), and the market expects a drop of 1.449 million barrels.
Market research shows that OPEC (OPEC) crude oil production fell to 29.42 million barrels per day in July, down 280000 barrels per day from June, the lowest since 2011; Saudi Arabia reduced crude oil supply in July, while Kuwait and the United Arab Emirates increased supply; crude oil production in Venezuela, Nigeria, Libya and Iraq all fell; Iran's crude oil production fell further as a result of sanctions imposed by the United States. Saudi crude oil production is currently 1 million barrels per day less than promised in the OPEC production reduction agreement.
Iran's crude oil exports may have been as low as 100000 barrels a day in July amid economic sanctions and tensions with Britain and the United States, a person familiar with the Iranian crude oil industry said on Tuesday. Meanwhile, SVB Energy International analyst Sara Vakhshouri said Iran's crude oil exports continued to decline in July. However, current export levels are likely to remain between 225000 and 350000 barrels, but down from 400000 barrels per day in June. Since the Iranian fleet has now shut down the AIS system (37 of about 39 NITC tankers have been shut down), it is cumbersome to track Iranian tanker data.
The number of active oil wells in the United States fell by three to 776 in the week ended July 26, falling for four weeks and the lowest since February 2018, according to data released Friday by Baker Hughes (Baker Hughes), a US oil clothing company, and it has been down for eight months in a row. at the same time, the number of active drilling wells in the United States fell for four weeks in a row and recorded the lowest level since February 2018. The number of active US oil wells fell by 17 in July, the biggest drop since March. An eight-month decline was recorded for the longest monthly decline since May 2016, when a decline was recorded for nine months in a row. It fell by seven in June and five in May. As US oil companies begin to reduce the construction of new wells, they turn their attention to profit growth rather than production growth.
Venezuela, which holds the world's largest crude oil reserves, is likely to produce less than 500000 barrels a day next year because of the economic and political crisis, according to a customer report released by IHS Markit on Tuesday. Venezuela's ability to process super heavy oil has fallen sharply as a result of U. S. sanctions on diluents, and exports have fallen sharply. Given further pressure from the United States on buyers of Venezuelan crude oil, Venezuelan crude oil production, exports and corresponding revenues are expected to continue to decline.
Fundamentals are negative:
The dollar index maintained its rally, hitting a 26-month high of 98.95 earlier in the day, while the euro and sterling fell to more than two-year lows. The Fed's tone on Wednesday fell short of expectations of doves, and the dollar was boosted by investors' belief that the US was unlikely to have a long easing cycle.
Domestic crude oil production rose 900000 barrels a day to 12.2 million barrels a day in the week ended July 26, according to a report released Wednesday by the U.S. Energy Information Administration (EIA). It quickly returned to its pre-hurricane high and recorded its highest level since October 2017.
The (IEA) of the International Energy Agency said on Monday that it was closely monitoring developments in the Strait of Hormuz and would take action if necessary to ensure a stable global supply of crude oil. "consumers can rest assured that the oil market is now in sufficient supply and that global crude oil production exceeded demand in the first half of the year, allowing global crude oil inventories to grow by an average of 900000 barrels a day," IEA said in a statement. "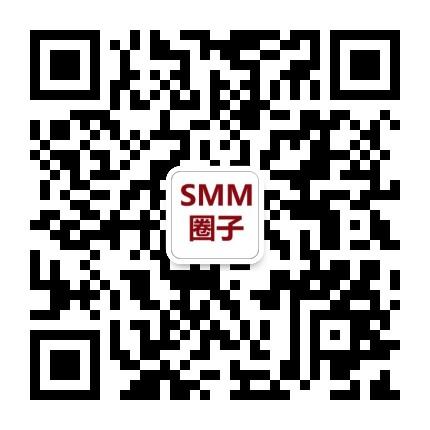 Scan QR code and apply to join SMM metal exchange group, please indicate company + name + main business