SMM News: on the 2nd, Beijing time, the British government said on Thursday that it plans to set up 10 free ports after Brexit to promote trade and manufacturing by cutting costs and bureaucracy.
Boris Johnson, Britain's new prime minister, promoted the concept of a free port during his election campaign. He promised to leave the European Union by the end of October, whether or not an agreement was reached with the European Union.
The British government said that ports and airports across the country would be able to bid to become one of the free ports, and announced the establishment of a new free port advisory committee, including tax and technical experts, to promote the establishment of free ports.
A free port, sometimes referred to as a free trade zone, is an area where imported goods can be held or processed duty-free before they are re-exported. Companies can process the goods in the region and then ship them to other countries, helping to reduce costs and the approval process.
"We are exploring the establishment of a free port as an innovative way to boost economic growth and support thousands of highly skilled jobs in the UK," (Rishi Sunak), chief secretary of the Treasury, said in a statement. " "We will focus on those areas that are likely to benefit the most, and we hope to increase investment and opportunities for communities across the country."
The UK government says free ports can reduce costs and bureaucracy and encourage manufacturing by reducing unnecessary inspection and paperwork and providing tariff and tax breaks to businesses.
The British government says (Teesport) and (Port of Tyne) in north-east England, (Milford Haven) in Milford in Wales and (London Gateway), the gateway to London, have all expressed interest in becoming a free port.
Research last year by Mace (Mace), a consultancy and construction firm, showed that the creation of seven free ports in northern England would add 9 billion pounds ($10.8 billion) to Britain's gross domestic product (GDP) and create 150000 jobs a year.
But (UK Trade Policy Watch), the UK's trade policy observatory, run by (UniversityofSussex) of the University of Sussex and (ChathamHouse) of the Chatham Institute, questioned the figure, saying much of it would simply redistribute economic activity from the rest of the UK.
"Click to sign up for this summit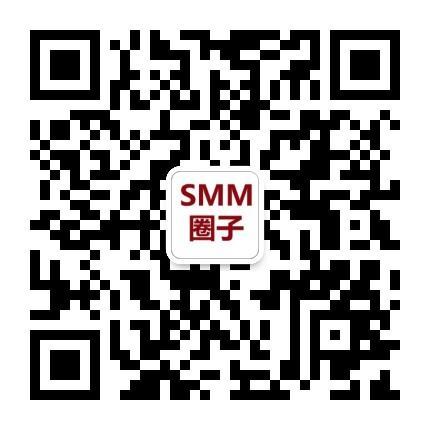 Scan QR code and apply to join SMM metal exchange group, please indicate company + name + main business