SMM News: on July 23, Ganzhou Municipal Bureau of Industry and Information Technology held a series of press conferences to celebrate the 70th anniversary of the founding of New China. Over the past 70 years, Ganzhou industry and New China have grown synchronously, gradually established a relatively complete industrial system, and realized the progress from the agricultural economy to the industrialization period, and the development model has changed from the traditional loose and extensive type to the intensive cluster.
Since the implementation of the State Council's "opinions on supporting the Revitalization and Development of the former Central Soviet areas such as Gannan," focusing on the strategic orientation of building Ganzhou into a national rare metal industrial base and an advanced manufacturing base, with the support of the state and provinces, the whole city has made great efforts to implement the development strategy of "taking industrialization as the core." in particular, in September 2015, the municipal party committee and municipal government made a "main attack on industry." In the past three years, we have made efforts to stabilize growth, adjust structure, grasp industries, promote transformation, push projects, and increase stamina. Ganzhou's industrial development has achieved remarkable results that are obvious to all. First, the total amount of industry is growing rapidly; second, the industrial structure is obviously optimized; third, the contribution of industry to economic development is enhanced; and fourth, the development trend of new economy and new kinetic energy is good.
According to reports, in the first half of 2019, the number of industrial enterprises in Ganzhou City was 2068, with the total amount and increment ranking first in the province; from 2016 to 2018, the main business income of industrial enterprises and investment in industrial fixed assets doubled in the same caliber; the industrial structure has realized the adjustment and optimization from "one mine" to "multi-industry support," and the proportion of new rare earth materials and applications in the whole industry has increased year by year, reaching 37.5 percent in 2018. The output of tungsten cemented carbide accounts for 12% of the total output in China.
Next, the Ganzhou industrial front will keep an eye on the target task of "focusing on industry and doubling in three years," speed up the development of cluster agglomeration, build a high-quality industrial system, build a high-growth enterprise system, cultivate a high-quality development echelon, expand and strengthen the park platform, optimize the layout of high-quality development, promote the transformation of new and old kinetic energy, stimulate high-quality development vitality, and promote the high-quality development of industry in a down-to-earth manner.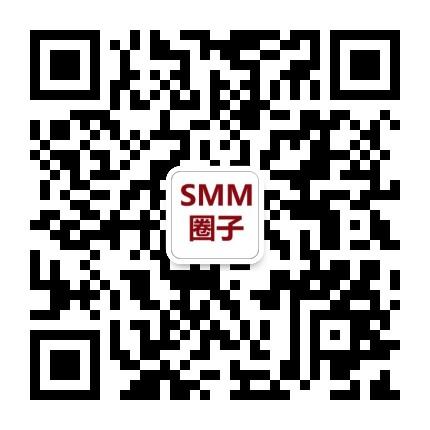 Scan QR code and apply to join SMM metal exchange group, please indicate company + name + main business