SMM News: July 30, Huawei in Shenzhen headquarters released the first half of 2019 report, consumer business income accounted for more than 50%. At present, the semiconductor market is developing to a consumer-oriented market, which will lead to further growth of the market. Leading enterprises in the deep ploughing industry, such as Shenzhen Huaqiang and Shengyi Technology (600183), will gain the first opportunity for development.
From about 2000 to 2016, the rapid expansion of the consumer electronics market has supported the strong development of the global semiconductor industry. In recent years, artificial intelligence, 5G, UAV, VR/AR, robot industry has developed rapidly, and is expected to relay consumer electronics, which will become the market growth point of semiconductor downstream demand in the next few years.
IC Insights, a well-known semiconductor market regulator, recently reported that the correlation coefficient between global GDP growth and semiconductor market growth in 2018-2023 is expected to rise from 0.87 in 2018-2018 to 0.88 (excluding 0.94 at storage time). Twenty years ago, about 60 per cent of the semiconductor market was driven by commercial applications and 40 per cent by consumer applications, but now that percentage has been reversed. The market continues to be consumer-oriented, which will lead to further growth in the semiconductor market.
At present, from a global perspective, the semiconductor industry is already a mature industry, the overall market is moving towards the stage of stock competition, while the domestic semiconductor industry is still in the early stage of rapid development. With the development of the market towards consumption-oriented, the leading enterprises in the early deep ploughing industry, such as Shenzhen Huaqiang, Shengyi Technology, etc., have a better understanding of the market trend, in-depth understanding of the market demand, will get the first opportunity for development.
From the point of view of the industrial chain, the intermediate link of distribution has absolute advantages in understanding the needs of domestic downstream customers, technical service ability, response speed and so on. As a leading electronic distribution enterprise, Shenzhen Huaqiang deep ploughing electronic information industry, in-depth understanding of the cutting-edge application market, has a deep source of customer capital, layout such as data center, 5G infrastructure, Internet of things, automotive electronics, new energy, medical and other fields. Based on the in-depth understanding of the market and a high degree of acumen to the industry, Shenzhen Huaqiang accurately judged the trend in the "MLCC shortage crisis" that broke out in 2018, issued early warning to customers in advance, and repeatedly alerted customers to the risk of shortage of specific sizes of MLCC, put forward suggestions on stock preparation, and accurately judge the inflection point between supply and demand during the period of crazy speculation in the market. It is suggested that the inventory level should be reduced and the loss of inventory value can be avoided.
It is understood that at present, Shenzhen Huaqiang has formed a key and relatively balanced layout of passive and active components, foreign and domestic production lines, with a rich variety of product lines, reasonable structure, and a wide range of downstream application fields of layout. The layout includes mobile communications, optical communications, 5G, Internet of things, data center, smart wear, smart home, new energy, power electronics, automotive electronics, rail transit, medical, digital television and set-top boxes, security, household appliances and other areas. In the consumer-oriented market, such as Shenzhen Huaqiang and other distributors in the middle link, can timely understand the downstream consumer market, but also timely communication with upstream manufacturers, play an important role.
Recently, the A-share market, semiconductor, 5G and other technology industry chain plate continued to be strong, especially Huawei concept stocks. Shengyi jumped by the limit on July 25 and continued to soar for the next two trading days, with gains of 23% and record highs. On July 30, Shengyi Technology opened 3.89% higher, hitting a record high of 19.5 yuan per share at one point. Since then, its share price has fallen back, as of the end of the day, the stock rose 0.69% to close at 18.9 yuan, with a trading volume of 1.773 billion yuan for the day.
As the largest copper clad laminate manufacturer in China, Shengyi Technology is gradually introducing the materials of 5G consumer electronic terminals, and the capacity utilization rate of its own FCCL has been rapidly promoted to full production, and a large number of high frequency and high speed substrate products have been stored in the 5G smartphone market, such as special copper clad laminate for class board, high frequency and high speed FCCL, rigid board new substrate for mobile phone motherboard HDI, IC package substrate material, etc. And with the domestic Android brand to promote cooperation in mobile terminal materials, the overall formation of 5G base station side and consumer electronic terminal side substrate complete layout, medium-and long-term growth can be expected.
Everbright Securities Research and Analysis believes that in the first half of the year, some external factors suppressed downstream demand, although the growth rate of smartphone, data center, automobile and other sales slowed down, but the value of individual units is still rising; 5G, artificial intelligence, automotive electronics and other innovative applications will drive the industry to continue to grow, 5G mobile phones will be listed in small quantities in 2019H2, and will be listed in large quantities in 2020, which will become the most deterministic driving force for the growth of the semiconductor industry. Global semiconductor industry 2019Q4 inflection point or now.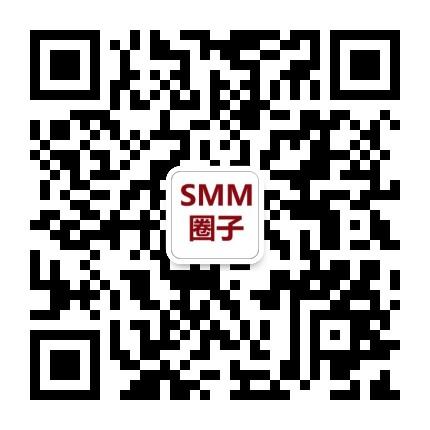 Scan QR code and apply to join SMM metal exchange group, please indicate company + name + main business